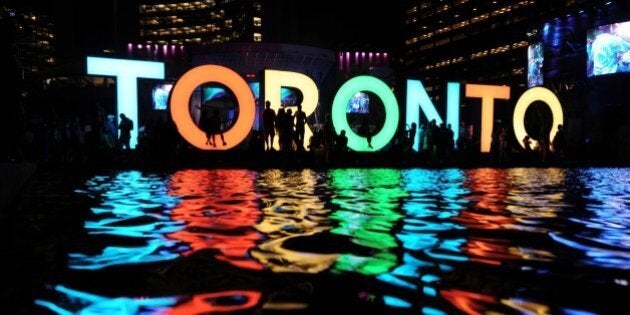 In the post games analysis, the search is on to identify the legacy of Toronto's Pan Am Games. Is it the Athletes' Village, a remarkable mixed-use development with accommodation for 10,000 athletes that will now form a vibrant community of affordable housing, student dormitory, a YMCA and condominium residence? Or maybe sports facilities such as the boutique athletics centre at York University and the stunning Velodrome in Milton, Ont., both of which will contribute greatly in allowing our young athletes to train right here in Canada. For those less athletically inclined it may be the 235 kilometres of HOV lanes that allowed cars with three occupants or more to zip past traffic on the city main arteries.
I would argue it is none of the above. Rather it's a curious, and in the end richer legacy of a shift in thinking. One that forced this city to get creative with some of its seemingly fixed rules around transportation, city building and culture.
Toronto has been struggling for at least a generation to figure out how to grow its transportation network of cars, trains and streetcars, along with a growing interest in bikes and pedestrians. Most would agree that progress has been painfully slow, burdened with political maneuverings and city bureaucracy that have led to an overall inertia. Along comes the Pan Am Games and seemingly all of a sudden we have 51 days of an alternative lane system that successfully reduces the number of cars on the road, while rewarding those who carpool. Now, it's by no means perfect, but it appears to have opened our minds to the notion that there may be better ways to use what we already have, rather than thinking the only way to progress is to build more highways. We may or may not see high-occupancy toll lanes in our future, but the winds of change are certainly coming.
For the thousands of athletes that participated in the Pan Am Games, and those who will thrill us in the Parapan Am Games, home has mostly been in the Athletes' Village. A purposefully built complex of sporting healthcare and professional excellence that will become a transformational home for a significant number of Torontonians for who the city boom has passed them by. Here we are learning that condo building is not by nature a bad thing for our city. Sure, we might question if the downtown core is being over built, but the Athletes' Village is something else. It's a community with a purpose to bring together residents in a smart, affordable way that creates a lasting community. As the population of the Greater Toronto Area rapidly grows from 6.5 million today to reach 9.4 million over the next 25 years, this should inform the next generation of community planning.
Too often Toronto seems to have adopted a franchise model when it comes to the arts. A cookie cutter approach that takes a successful event from elsewhere. Nothing wrong with that but it's hard for a city to take ownership of an event when it's not ours. The best arts activities emerge organically. Think of the musical celebration that is the legendary Glastonbury Music Festival, or the Sundance Film Festival, which was designed specifically to explore American independent film. While the Pan Am Games is itself a franchise, the city became a web of live performances, art displays, screenings and pop-ups. Check out Panamania stars A Tribe Called Red to discover what happens when you mix the tribal rhythms of Aboriginal Canada with electronica and hip-hop. Instead of thinking we need the next blockbuster art trend, how about we give space, both literally and figuratively to turning this city into a living, breathing arts community all of our own making.
The legacy debate this week is now about whether the Pan Am Games will lead Toronto to an Olympic bid. The reality is it doesn't matter. Toronto has already won by hosting a pan-American event that has taught us we can make this city any way we choose. All we have to do is open our mind to change and be creative enough to turn it into reality.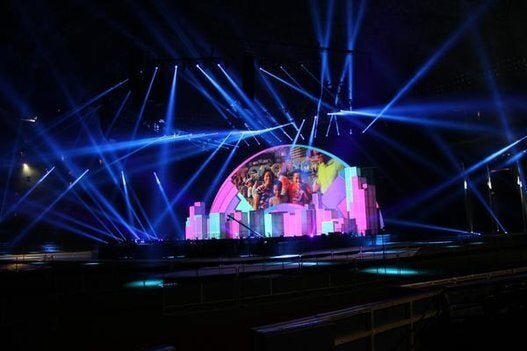 Pan Am Games 2015 Closing Ceremony Photos