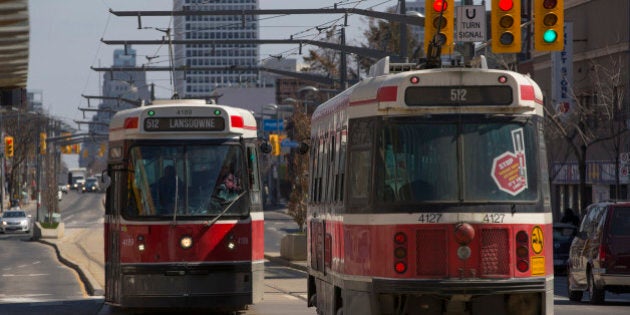 Yes, that's right, cheap. To cross the 26-kilometer stretch of Toronto's core by public transit costs a meager $3. Head north on Yonge Street, the world's longest road, and a single subway fare up the 30 kilometre stretch to the city's northern reaches will still cost $3. To hop just one stop also costs $3.
Twenty-five years ago the cost of the same journey by transit would be $1.20, a 150 per cent increase. In that same time the cost of a pound of Arabian coffee has increased by over 300 per cent, while the average purchase price of a car has risen by 250 per cent. Average detached house prices in Toronto have just surpassed $1 million from just $139,000 in 1990, a staggering 640 per cent increase over the past 25 years. It would seem then that Toronto's public transit system is a bargain. But if that is the case, why do so many riders feel otherwise? The answer is not about price, but value.
The difference with many of these comparisons is that there has been innovation. The application of technology, expertise and entrepreneurship has returned value for the extra cost. Our homes our now remarkably energy efficient, cars have become computers on wheels and even the most hipster coffee shop is a lab of taste and innovation.
Unfortunately we cannot say the same for public transit in this city. In the past two decades the system has remained essentially unchanged, save for stopgap efforts to repair existing systems. Take a look around the world and it's quickly clear that this city is at least a generation behind. This is not news. The 1.6-million passengers who ride the Toronto Transit Commission each day, and many who do not, know that lack of funding is an acute problem. North American government investment in public transit is chronically low in relation to Western Europe, Asia and Russia and has not been on a par with cities such as London, Paris or Tokyo in decades. For a city that achingly asks to be considered 'world class', the lack of commitment to public transit in Toronto is shameful. But the blame is not only on levels of government and city bureaucrats. We too have a role to play.
Isn't it time that we, the people who benefit from the public system, also demonstrate a commitment? If we were prepared to pay more for fares in return for specific and measurable system wide improvements, we would all benefit. The system could grow to match the population density that is transforming the city, as well as adopt the technologies that would make it safer and more reliable. There would be fewer cars on the road, lowering pollution levels and halting the worrying rise in pedestrian deaths on city streets. Further, increased mobility would likely improve the overall health and wellness of the population as we all become more active.
Employers can also be a significant part of the solution, by encouraging and rewarding employees to take public transit. In some cities they already do. GetDowntown, a partnership between the Ann Arbor Transit Authority, the Ann Arbor Development Authority, the City and regional chamber of commerce, offers a $10 annual pass which grants employees rides on buses, as well as discounts on other commuter services. Employers such as The Container Store adopted this benefit for their local employees and has now grown this into a national program benefiting over 4,000 staff nationwide.
Nobody disagrees that better public transit is good for the city. But doing little more in the past quarter century than debate how to achieve this, sets the city back more than economically. It limits our physical growth, community engagement and directly influences quality of life.
It's been a very long time since Toronto was The City That Works. Transit problems will not be solved overnight, however, the notion that government alone can solve the matter clearly does not work, regardless of who is in power. It's time to increase fares in line with other major living costs as part of a new understanding; we the populace will make our investment against an expectation that provincial and federal governments will do the same, and that the Toronto Transit Commission will deliver on time and budget.
By reimagining the value of public transit, rather than the price alone, we can begin
to create a citywide system for the next twenty-five years and beyond.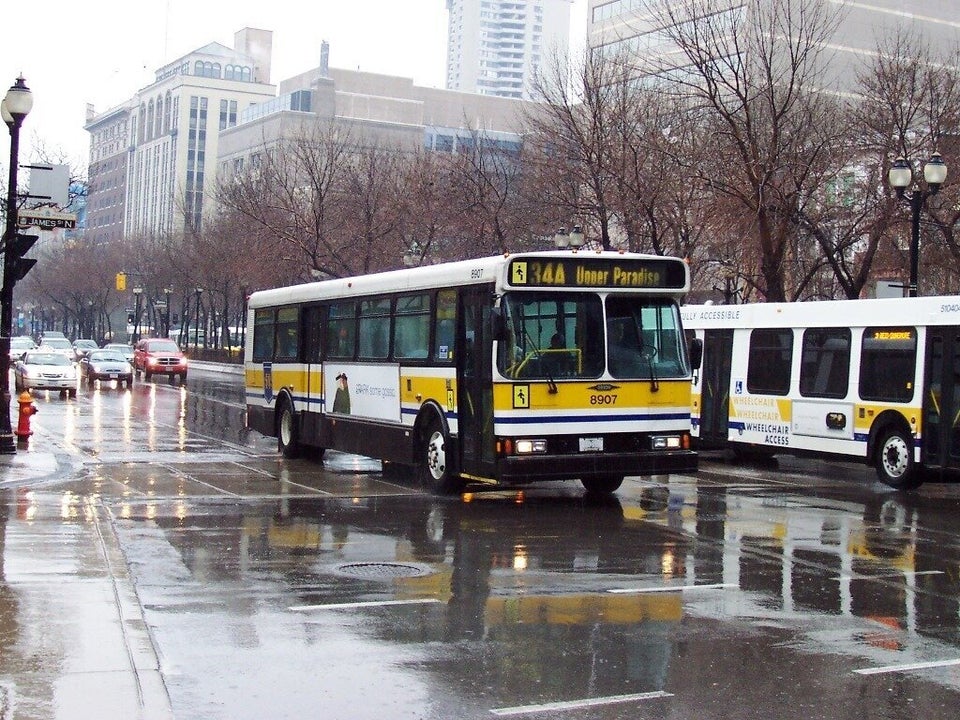 Canada's Best Cities For Public Transit