 Two recent reports rate Vancouver as Canada's most walkable city among a ranking of the world's top ten that also included Florence, Paris and Dubrovnik, Croatia. All great cities, but what is the definition of walkable and how does it contribute to the city experience?
In Vancouver's case, Walk Score gave the city a 78, noting the safety, access to amenities and also the design of sidewalks that consider seating and public art, which can make walking more, well, interesting.
Most visitor guides describe cities in walking terms, but if you actually live in the city that definition is fairly meaningless. Do you really care about the proximity to hotels, attractions and airports? What matters is access to services; shops, transit, libraries, schools. Access to work is a critical measure. Average commute times in Toronto are now 40 minutes each way -- that's an exhausting 36 workdays each year. If it were possible to increase walking commutes by just 5 per cent that would translate into 120,000 workers off the roads and transit each day.
The economic benefits of walking are clear. In addition to fewer cars on the road and less stress on transit, more walking means better physical and mental health, saving billions of dollars in healthcare costs.
The Canadian Real Estate Association recognizes the impact walkability has on house values and last month started including "walk scores" in its property-for-sale databases to give potential buyers critical information about neighbourhoods.
Clearly, there is an argument to be made for city budgets that encourage walking, which is increasingly becoming the more time efficient, cheaper and healthier option for many. In fact, a recent British Medical Journal report confirms that walking not only reduces medical expenditure but can actually increase life expectancy.
The argument that Canada's inclement winters restrict walkability is a weak one. For example, in Ithaca, New York (pop. 30,000, avg. snowfall 68 in.) one third of the population walk their daily commute. How did this happen? The city launched "The Sidewalk Program," an initiative that among other things, helps property owners maintain their sidewalks.
And in windy, cold Chicago the "Shared Cost Sidewalk Program," which encourages building owners and residents to share the cost of sidewalk repairs and expansion with the City, has been so popular that the annual program funding "sells out" each year. It's the new PPP -- Public, Private, Pavement, and it's good for everyone involved.
Snow is no excuse. Collingwood, Ont., launched a sustainable community plan in 2005 that included improving how we get around. The plan outlined how planning decisions must consider how homes are connected with a range of services to minimize the dependency on transit and autos. It also includes beautification goals to makes walking as pleasurable as possible.
Check out how this can come to be with a vision and a strategic plan.
Despite this, North America is far behind the global walking average with Americans taking only 5,017 steps per day and Canadians somewhat better at a little over 8,000. Compare this to Australia, where walking is ranked one of the country's most popular sports and residents average close to the doctor recommended 10,000 steps per day.
Like brushing teeth and flossing, the compliance rate is dependant on making it easy for people to integrate walking into their everyday lives. A survey would surely tell us that most like the idea of walking more, but simply do not have the time, implying it is separated from everyday activity.
The beauty of a city's buildings and public spaces are not ephemeral. They are critical to our walking experience and enjoyment of the space around us.
A comprehensive, city-led walking strategy, and creative private/public partnerships can start to shift our walking habits. Innovations such as shopping centres with walkable access, improved wayfinding and skyline management might just be the first steps to less stressful and healthier urban centres.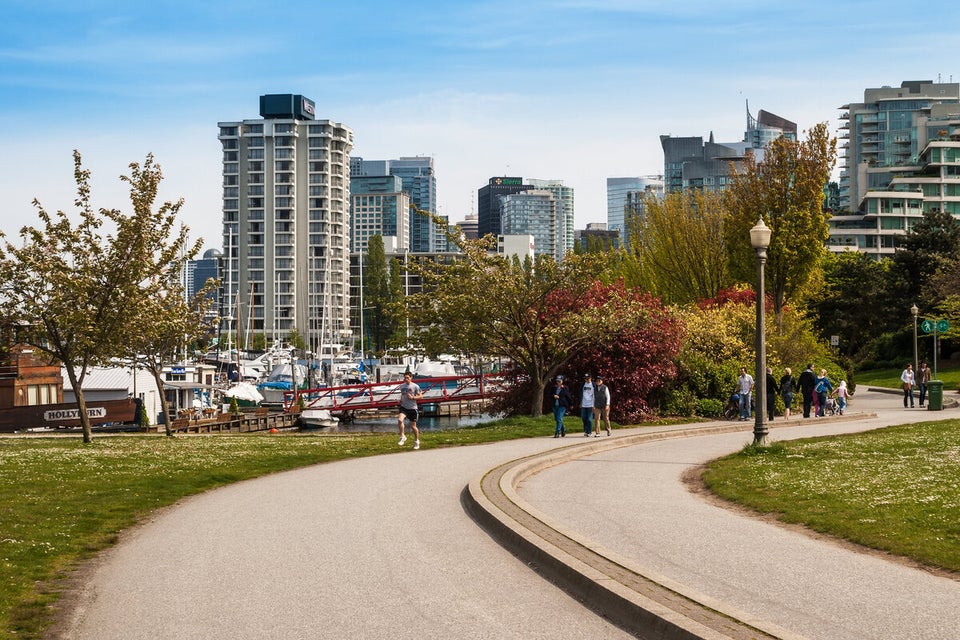 Most Walkable Cities In Canada