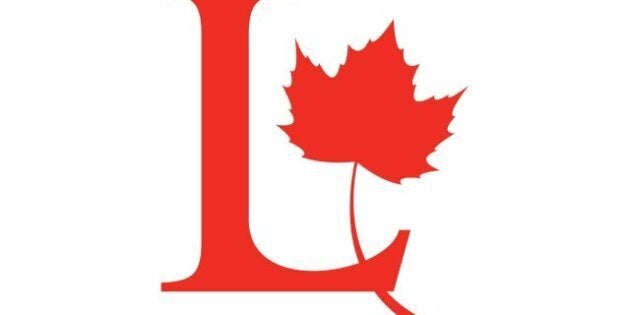 I always knew I'd be supporting Kathleen Wynne for Ontario Liberal leader. But a Conservative proved my choice right before she'd even launched her leadership bid.
I'm supporting Kathleen Wynne because of her character and her progressive principles. I'm also supporting her because I know she can win a general election.
Kathleen Wynne is an experienced and caring leader. I got the chance to work with her when I was a student trustee for a rural school board. Sitting around the education partnership table, I saw her leadership and mediating style at work. Around the table were union leaders and management, francophones and anglophones, Catholic parents and queer activists, and Wynne always found a way to listen. She has tough, principled, progressive positions. But she also has an incredible ability to bring people together.
If there's anyone who can both repair the Ontario Liberals' relationship with the teachers and bring in the spending restraints the province needs, it's Kathleen Wynne. Her leadership is calm, conciliatory and consistent.
Her experience in major economic ministries -- Transportation, Municipal Affairs and Education -- and her compassion on files like Aboriginal education and her benchmark-setting school equity strategy show experience other candidates must envy and a character to admire.
I always knew I'd support her for Ontario Liberal leader because of her progressive principles. But it's funny: Richard Ciano, the president of the Ontario Conservatives, is the person who most affirmed my choice. He proved Wynne's values will win votes.
Ciano released an online attack ad as Kathleen Wynne was launching her leadership bid. It cobbled together a series of edited lines she gave as a parent activist against former premier Mike Harris's cuts to education. It's a typical Tory attack ad: decade-old quotes, taken out of context, edited of their original meaning. It's cheap and it's small-minded.
And I couldn't love it more.
The Tories are trying to pin every failure of the McGuinty government on each and every leadership candidate. Sandra Pupatello, the frontrunner, was quick to seize on a minute-long YouTube video attacking her role in a failed wind-turbine factory as evidence the Tories fear her the most (the video has since been removed due to copyright claims).
But it was Kathleen Wynne who got the made-for-TV ad spot. Why would Tories so fear Kathleen Wynne as to have an ad ready to go? Well, Wynne can upset their secret hope of electoral success.
The Conservatives under Tim Hudak are stuck around 30 per cent in election results and in the polls -- and have been for years. Hudak is the least popular leader and he's disliked by his own party.
But if the Conservatives are stuck in the past and in the polls, the NDP is ascending. They decisively won the Kitchener-Waterloo by-election.
Conservatives know that if the Ontario NDP does well, they can sneak up the middle. They're hoping Andrea Horwath does well enough to accidentally hand Tim Hudak a government. Their dream is a similar scenario to the 2011 federal election result.
Pundits suggest the Ontario Liberals need a candidate from outside the GTA to win. But a female, principled and progressive leader from Toronto may be just what the doctor ordered in the fight against Andrea Horwath. We need to defend fortress Toronto.
But Kathleen Wynne also announced the endorsement of the Minister of Agriculture and Rural Affairs, and six endorsements from defeated candidates from rural Ontario. She just won almost double the new membership sign-ups of any other candidate, including strong support in rural and suburban Ontario.
The greatest threat to the Liberals is vote splits on our left flank. Kathleen Wynne is principled, purposeful and progressive. She'll hold down the fort in Toronto and then take the fight to the Tories and NDP in suburban and rural Ontario.
Her values will win votes.