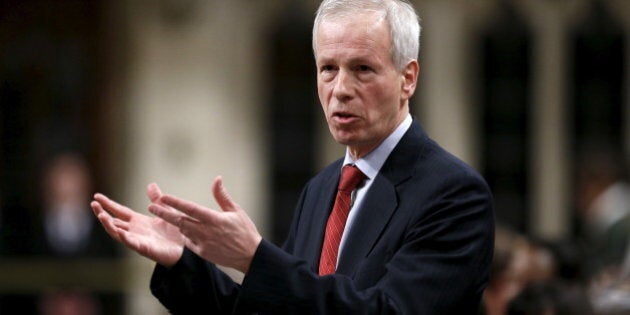 The Canadian government will go forward with the export permits that allow Saudi Arabia to acquire Canadian-made Light Armored Vehicle III (LAV III).
The Minister of Foreign Affairs, Stéphane Dion, stated that Canada would block future export permits if Saudi Arabia uses the purchased military equipment against its own citizens. That said, Dion believes this is not the case so far.
The total exports are evaluated at more than $11 billion and is aimed at helping Saudi Arabia in the fight against Islamic State.
We have provided military equipment to Saudi Arabia since 1993. That's Liberals and Conservatives signing export permits.
Minister Dion said in a statement that ''we will not weaken the credibility of the signature of the Government of Canada.'' What kind of message would Canada send if they cancelled or reviewed all the contract signed by the previous government? It would be the kind of message that would steer away everyone interested in Canadian-made weapons if you ask me.
I believe that if Canada cancels the contract, other countries will jump on the occasion to sell their own weapons.
It is a very delicate matter and I am having issues trying to figure out what is the best way to approach this whole situation.
On one side, I totally understand Canada's decision to go forward with the export permits. Many Canadian workers would be directly affected if the contract was cancelled and millions of dollars would have to be paid by Canadian taxpayers to cancel the contract.
''Any time a contract is broken, financial penalties are sure to follow. In this case, it is the Canadian taxpayer who is on the hook. Cancellation would deprive almost 2,000 workers of their livelihood, principally in London, Ontario. We must take into account the chain of repercussions for an industry on which around 70,000 Canadian jobs directly depend and which plays an important role in fostering research and development in Canada,'' said Dion in his statement.
I believe that if Canada cancels the contract, other countries will jump on the occasion to sell their own weapons. This wouldn't be an improvement on the human rights issues in Saudi Arabia; it would only cost Canadians jobs and millions of dollars.
Saudi Arabia wouldn't really be affected by a cancelled contract, they would most likely turn to Russia or countries such as France and Germany. The only loser in this would be Canada.
Let's be honest here. If we were to cancel the contract, do you believe Saudi Arabia would stop abusing human rights? I don't think so.
On the other side, it is hard for me to understand how can Canada, a "champion" in the human rights field, could sell weapons to a country that still decapitates people. However, if Canada declined to issue export permits, diplomatic relations between Ottawa and Riyadh would be in jeopardy.
My biggest concern is the LAV III will most likely be used by the Saudi National Guard, a unit known to take part in the country's repression.
That said, I believe that by cancelling the contract, we would lose the opportunity to further openly address our concerns about human rights with Saudi Arabia. We are actively trying to free Raif Badawi and if we want to keep working on it, it is not by cancelling a military contract that it will give us more leverage; it will only make matters worse.
Forget about the Kingdom of Saudi Arabia (KSA) being elected to the United Nations Human Rights Council (UNHRC). This is outrageous if you ask me. For me, it's like having North Korea discussing nuclear non-proliferation.
But as a Canadian taxpayer, I am tired of paying millions of dollars in cancelled military contracts and I prefer seeing Canadians working instead of sending a huge defense contract to another country. I am clearly against the KSA human rights abuse, but I am more concerned about Canadians losing their jobs.
I don't think Canadians can afford to lose more jobs, and with a $29.4-billion deficit, paying millions of dollars in cancellation fees would be horrendous.
If the contract wouldn't be signed and workers wouldn't depend on it to feed their families, I would be against selling LAV IIIs to KSA. I believe we should honour this contract and stop selling more weapons to Saudi Arabia, however.
Follow HuffPost Canada Blogs on Facebook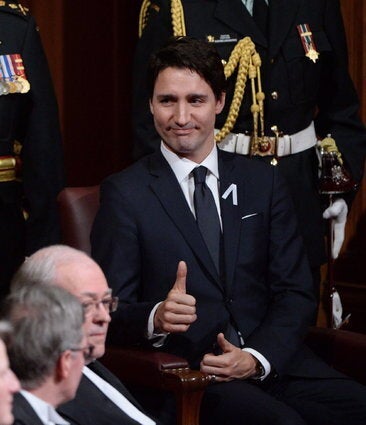 Trudeau's 7 New Senate Appointments