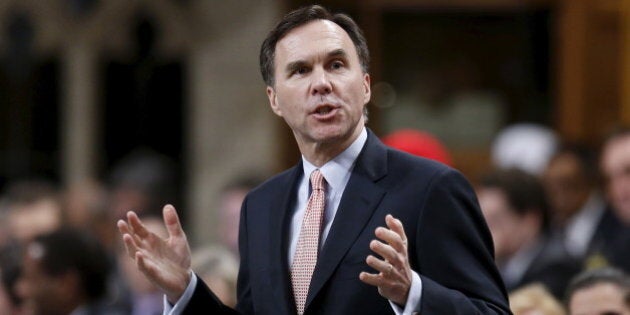 The Canadian Forces will once again have to wait to receive new much-needed equipment. Whether it is new fighter aircraft, ships or vehicles, the federal budget has postponed more than $3.7 billion in military spending until 2020 -- or later.
As a matter of fact, the latest federal budget is another slap to the Canadian Forces' face. Bill Morneau, Canada's finance minister, said the Liberals are postponing defence spending to figure out defence priorities.
"In order to make sure we have the funds available at the time when they need those funds, we've reprofiled some in the fiscal framework," he told a news conference prior to tabling the budget in the House of Commons.
I believe it could be a good occasion for Canada to start looking abroad to provide quality equipment without long delays to the Canadian Forces.
"So, when we need the money, the money will be in the fiscal framework. So, we believe that is the appropriate action to take to ensure our military has the appropriate equipment, the planes and the ships they need."
However, it is pretty clear what kind of spending Canada has to do to bolster its defence. It is not the priorities that needs to be overseen, it is the kind of ships, aircraft and vehicles that Canada will choose to replace the ageing equipment.
The Liberals could postpone for a year and go forward with resuming defence spending. Delaying until 2020 means the Canadian Forces will have to wait another four years before getting modern equipment; a long time if Canada deploys more soldiers abroad.
Fighter aircraft replacement
First, the Liberals needs to quickly figure out what fighter aircraft will replace our ageing CF-188 Hornets.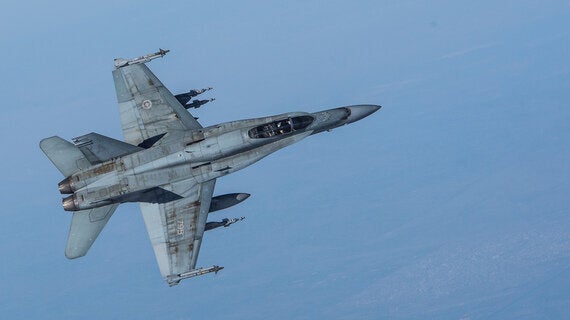 A CF-18 Hornet escorts a CC-150 Polaris after being refueled during Operation IMPACT on February 4, 2015. Photo: Canadian Forces Combat Camera, DND
The F-35 fiasco is draining our funds and we're still contributing to the program, even if Prime Minister Justin Trudeau pledged to step away from it during the election campaign. As a matter of fact, Defence Minister Harjit Sajjan said in a statement that the bidding process for the replacement of the CF-188 Hornets would be "open" thus keeping the F-35 in process.
There are many options available on the market to replace Canada's fighter aircraft. For example, the combat-prove Dassault Rafale would be a great replacement aircraft. Dassault even announced back in 2014 that it would allow Canada to build part of the aircraft at home. That said, other options are available, but I won't go into more details.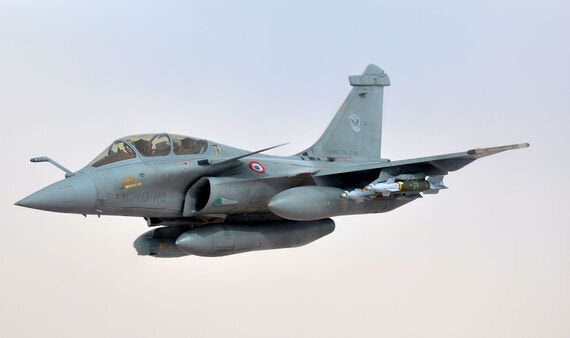 A French Air Force Rafale B during Operation Serval in Mali, 2013. Capt. Jason Smith
"Should the Canadian industry wish to assemble or produce part of the Rafale in Canada, we are fully open to it," Dassault's vice-president Yves Robins told CBC News in Montreal.
That is a prime example of finding an alternative that would cost less and create jobs in Canada. There would be no production delays due to performance issues, as the Rafale is already in production and could quickly start after the contract is signed.
To be honest, I think the Liberals are being hypocrites when it comes to the F-35. I believe Lockheed Martin lobbyists are putting a lot of pressure on the newly elected government to keep the F-35 on track, and it's working.
The Liberals will not publicly say it, but I believe the F-35 will be Canada's choice regardless of their promises due to the lobbying efforts.
Without external pressure, I am positive a better alternative would've been found already.
National Shipbuilding Procurement Strategy
Secondly, the National Shipbuilding Procurement Strategy (NSPS). When announced, the program was estimated at more than $38 billion. The plan was to design and build the warships here in Canada. Last November, the estimated costs of an offshore fisheries science vessels were up 181 per cent, a clear indication of the bad estimation.
That said, it was the Conservative that announced the NSPS and the Liberals now has the opportunity to review it. However, the Liberals are not known for their defence spending strategy.
The whole procurement strategy is so complicated that even the government has to fully review it. I have tried to closely follow the NSPS, but it is almost impossible to keep track.
It is pretty clear that the Royal Canadian Navy is desperately in need of new warships. The Halifax-class frigates have been modernized, but other programs such as the Harry DeWolf-class Offshore Patrol Ships (AOPS) and the Queenston-class Joint Support Ships (JSS) have been terribly delayed.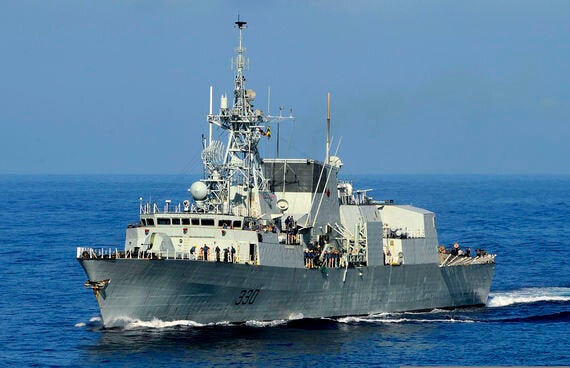 HMCS Halifax en route to Haiti in January 2010 as part of Operation Hestia, MC2 Kristopher Wilson, USN
Even for the Halifax-class frigate, the Canadian Surface Combatant (CSC) ships are estimated at more than $1.73 billion per ship -- an outrageous amount considering a French FREMM frigate, one of the world's best, is worth approximately $990 million CAD. The CSC was estimated at $26 billion last year, but its cost have exploded.
Adding to that, Irving Shipbuilding has been chosen to build the CSC. The same shipyard that built Hero-class ships for the Canadian Coast Guard -- ships that have been deemed unsafe.
Do we really want to spend $26 billion to build warships that might prove to be unsafe instead of buying ships abroad?
While the Liberals are delaying some defence spending, we can only hope the NSPS will be "fixed" and the Royal Canadian Navy will receive decent ships.
Although I don't agree with postponing much-needed defence spending, I believe it could be a good occasion for Canada to review its procurement strategy and start looking abroad to provide quality equipment without long delays to the Canadian Forces.
Buying abroad doesn't mean cutting jobs in Canada, there is always maintenance and modernization contracts that could be awarded to the Canadian defence industry.
Follow HuffPost Canada Blogs on Facebook