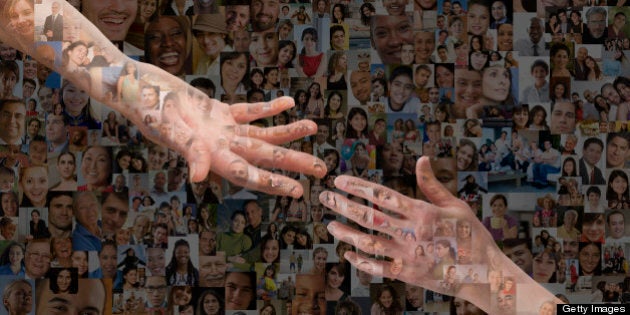 As spring sets in and the sunny summer is just around the corner, communities and non-profits alike are heading into fundraising season. But sometimes it's difficult to get the word out on the cause you're passionate about due to lack of time or limited access to the best tools.
What we've learned at Facebook is that with more than 18 million active users across the country, Canadian charities have the potential to use the social network to engage and inspire people to tap into their connections, helping to raise awareness and donations.
A recent report by Artez Interactive found Facebook had the greatest impact on fundraising when participants raised donations through families and friends. Why? Because people care about the causes that their friends care about.
In fact, in an average peer-to-peer or "crowd sourced" campaign, 15 to 18 per cent of donations are referred from Facebook. In scenarios where a fundraising campaign allows registrants to use a social login, those who connect their accounts to Facebook will raise on average 40 per cent more than those who do not, plus earn 30 per cent more donations!
Here are a few tips for Canadian fundraisers looking to run successful campaigns on Facebook:
Start a Facebook Page - Facebook Pages help causes and nonprofit groups start a conversation and foster a meaningful dialogue to engage support networks and inspire advocacy.
Create compelling content - Visual imagery is important, whether it's a photo, video or Instagram. Combining a visual with a really short caption results in much higher engagement and makes it easier to share.
Find a voice - When people connect with your page, you want it to be in an authentic way. How do you do that? Speak with them, not at them - as if you were speaking to a friend.
Provide a Social Login - Make it easier for registrants to sign up for your charity or cause by providing an option to log in with their existing social media credentials.
Use easy apps for fundraising - Apps designed for the Facebook platform can help ensure everything from signing up for a charity/cause to raising money runs smoothly. You can also stay organized by using apps such as the Friendship Powered Fundraising App, which allows all donations to be made while users are logged in.