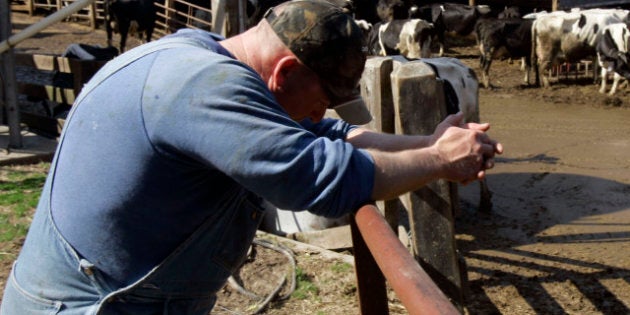 Two people go to work. They have the same new job: both clerks at local liquor stores.
One walks into a B.C. government liquor store, puts on an apron and starts ringing through customers. At the end of the day, the clerk checks his pay stub -- $14.95 per hour, plus 26 per cent in benefits -- $18.84 per hour in total. He smiles, knowing as he climbs the seniority ladder, his pay will top out at $22.62 per hour, $28.50 with benefits.
The other walks into a privately-owned beer and wine store, puts on a similar apron and starts ringing through similar customers. At the end of the day, the clerk checks his pay stub -- $10.25 per hour, plus four per cent in lieu of vacation time, $10.66 per hour in total. He sighs, knowing his take-home is even smaller as he has to fork over some of to taxes for the government to help cover the cost of employing the other clerk.
This inequality plays out throughout government. Is the lifeguard at the municipal pool, making $20.45 per hour plus 12 per cent in lieu of benefits, really worth twice the pay of the lifeguard at the nearby privately-owned waterslides? Do public school teachers making an average of $70,000 a year plus almost $15,000 in benefits really deserve 20 per cent more than an independent school teacher?
The vast majority of taxpayers say no. A recent Angus Reid poll released by the Canadian Taxpayers Federation found that three out of four British Columbians think it is unfair that government workers get pay and benefits packages 30 per cent higher than people doing the same jobs in the private sector.
More than three-quarters of B.C. citizens agreed that taxpayers cannot afford to pay more to government employees, despite the demands like that of the B.C. Teachers Federation to increase their pay by twice the rate of inflation, or the B.C. Government and Service Employees' Union recent withdrawal from contract negotiations.
This should be a clear message to every politician at every level of government. The public is feeling overtaxed and strapped for cash and wants its leaders to contain costs, even if it means taking a tough stance on negotiations.
Unfortunately, the public-private pay gap is widening. In Canada, the average government employee makes $1,023 per week, up 35 per cent from 2001. But the average private sector employee only makes $777 per week, an increase of less than 30 per cent since 2001.
Cost containment tools like net zero and a Compensation Equity Act are vital to reversing this trend of governments overpaying for labour with tax dollars.
The B.C. government's "net zero mandate," which required any raise for a public sector employee to be offset by savings in another part of the contract, has been the single most effective tool used to control B.C. spending. Net zero, which saved B.C. taxpayers $3 billion this year, should be extended indefinitely.
A Compensation Equity Act, supported by 73 per cent of poll respondents, is the next logical step. The Act, recently suggested by the Independent Contractors and Businesses Association of B.C., would use a market-based model to reform compensation packages for government workers and move new hires from the ultra-expensive defined-benefit pension plan to more sustainable Pooled Retirement Savings Plans.
It could also create a cadre of skilled negotiators to grind down senior executive pay in government and Crown corporations, and deal with thorny issues like the bonuses British Columbians have seen handed out to TransLink, BC Hydro and Community Living BC bosses.
When two people do the same job, and one is paid as much as two-and-a-half times more than the other, something must change. Taxpayers cannot afford to go on overpaying for government labour.
Originally published in the Financial Post.