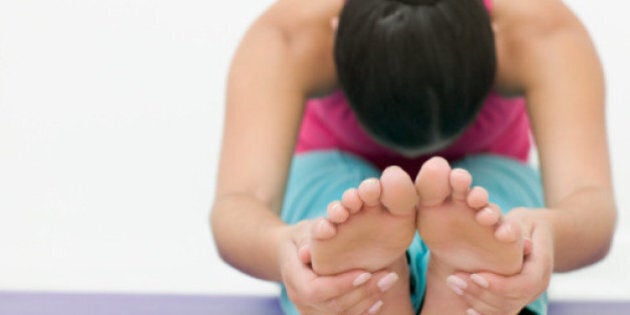 You have one life to live, it's your choice how to do it, but what many people miss is that you pay for your choices. You can not get a result that you want without putting effort in. If you take the "easy route" of sitting on the couch for four or five hours after a sedentary job, ordering take out, and doing very little to be healthy, at some point, your body will shut down. You will die earlier than you planned or should have if you simple turn a blind eye to health.
Death is final -- It may happen due to an accident, and yes "smokers" I realize a lot of things can kill me. But I've spent time in a hospital, I've had regular IV's, I've sat through bone scans, I've missed out on friends' big events while in a hospital. I will simply do all I can to avoid being in a hospital.
Some people learn by touching hot elements and getting burned. Others are able to learn from others who have gone before them and avoid their mistakes. I'm hoping we can turn this inactivity, and overweight and obesity problem around. I'm hoping more people realize that they are taking hospital visits they don't want, and tests that fill them with fear.
That's real talk folks. When I see people not taking care of themselves in anyway, I get angry. Not because I care in the least what someone looks like, but I feel it is a slap in the face. If you are living a lifestyle that will cause you to get sick, but refuse to change I take that as someone saying what I went through doesn't look so bad. It isn't worth a short daily walk, showing self control when it comes to food, and making sure we take time to lower stress.
We are paying for our inactivity with preventable diseases. Heart Attacks, Strokes, Diabetes, and some forms of Cancer shouldn't be happening as young as they are. What we have learned from the past few years is that it's a lot easier to stay healthy than we make it look in the media. It just takes that moment when you realize it's not about bootcamps, and no fun diets. It is about moving. In the media, we sell sex. Sexy to the media is a six pack, muscular arms, and a really nice butt.
The work to get "sexy" is way more than what you need to do to be healthy. That's the problem. Our media and our massive gyms seem to be working in cahoots to get your money. If you don't like to workout, don't. If you like to be alive and stay out of the hospital, you just have to do a few small things. NO GYM REQUIRED. It's what I like using my Instagram for. I love to post simple meals and fun walks and adventures to it. Inspiration stuff. It keeps me motivated, I'm hoping it encourages a few others.
Here are 3 things I found make massive changes in people's life.
1) Walking 30 minutes a day. Not getting sweaty, but simply going for a walk at a pace where you think about moving. If it's a treadmill 3mph - 3.5mph.
2) Doing Yoga in an office for 10 -15 minutes. Pick 3 poses. Hold them for 1-3 minutes. Then lay down, or sit down depending on your comfort level. Practice focused deep breathing. take 15 breathes in 3 minutes. Best way to relax and lower stress.
3) Plan your meals, have fresh, healthy, local choices near by. Putting in the right fuel will keep your blood sugar in check, your mood positive, and your energy high.
On my personal blog One Fit City, I go into a little more detail on the "why" and the effects of doing this kind of activity. It's very simple to get healthy, the challenge is getting the six pack or being an athlete. If that's not important, the great news is health is easy to achieve.
Workplace Wellness has become my passion. I truly feel that restoring our Nation's health is going to start in the workplace. It's a win/win. Employers will save money on absenteeism costs, and employees won't die of preventable disease and stress related illness.
All we need to ensure health is.
1) Areas to do basic relaxation activities. 15 minutes of yoga
2) Time to get a walk done, and not feel rushed while eating lunch
3) Reasons to get active. Fundraising walks, play time with rescue dogs
4) Places to store healthy lunches, or programs with employers to bring in healthy meals.
5) Make sure you have a team to consult with. Chiropractors, Registered Dietitians, Physiotherapists, and Degree Holding Personal Trainers/Exercise Physiologists. No replacing top notch advice!
I hope over time to be sharing the positive results I see with employers who have adopted the "Wellness Works" program. Once we start sharing our success, I think we can all learn. The beauty of wellness is that it begins to create an upward spiral. More smiles in the office, healthier home lives, and a whole lot of days not getting needles in hospitals.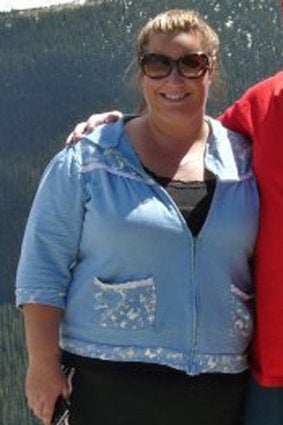 Weight Loss Success Stories