We have done something really wrong. Our kids keep getting failing grades when it comes to physical activity, and instead of turning it around, we play more video games and sit around consuming "junk food." Don't get me wrong, I love "Call of Duty" and "Grand Theft Auto" as much as the next guy, but we have a problem.
We stopped moving, and started eating too much.
We need to start moving, and eat fresh, local, healthy food.
Between 1992 and 2010 walking amongst 15-17 year olds decreased from 17 to 11 minutes. That stat and a handful of equally scary numbers can be found on Participaction's website. We just are not getting it as a Nation. There are no quick fixes, no pills, no formulas. We simply need to get back to being active.
I posted a video this week on my YouTube page, showing a few of my young athletes training at a high level. 0 cost to the training, just a little space needed. It's not a starting point, but it is something I feel more young Canadians need to be able to do. It is a challenge.
As a personal trainer, I blog and have my clients blog about their weight loss journeys. I'm creating One Fit City in Winnipeg. Simple, easy to follow pattern changes are the dream. I'd love to see every single person get to a point where we are athletic again as a Nation. At any point, any North American should be able to run a mile, do 20 pushups, and more. We need to instill the value of health, and return to a place where we think about our health before it's a concern. Prevention stopped being a priority a long time ago.
Our bodies will shut down, become sick, and fail us if we don't take care of them. Just like a car, if we want high performance and longevity, we need to put care and concern into the equation before we break down.
My job takes me into corporations where we start health games and challenges. It's a scary fact, but I often meet 30 year olds without any fitness background. The last time they worked up a sweat was grade 10 or 11 in high school. Our mission needs to be the re-creation of active play, and introducing fun into fitness. If you need ideas on how to re-introduce fitness check out your local travel guide's. In my province, we have Travel Manitoba and Tourism Winnipeg. With just a couple of clicks you can find outdoor activities to get the heart going, the body moving and the stress will melt away.
You need to be active and healthy to make memories. Getting outside will make sure you get all you can from this life.
My mission is more than just physical, I love getting into work places and encouraging them to eat healthy and giving them online resources. There are plenty of free meal planning service like Truestar.com to take the guess work out of healthy eating.
If you eat too much you will gain weight. If there is no nutrients in the food you won't be able to exercise and be active, plain and simple. Healthy, fresh, nutritious choices as often as possible, and in the proper serving size. Not sure how to do it? Consult a professional.
Let's turn this inactivity epidemic around by having fun, prioritizing fitness, and starting young! Remember, your fitness needs fuel and a little planning. It's not hard, it's small steps and finding what works for you.
Make health a priority before its a problem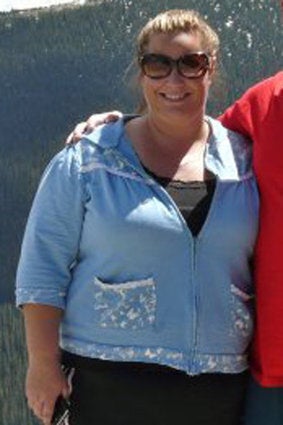 Weight Loss Success Stories