Who's ready to start a fitness transformation?
The options are endless and everywhere, pick something and go with it.
Recently, Adam West and Pamela Roz from 103.1 Virgin Radio in Winnipeg asked me to help with expert guidance. The goal is to run a half marathon in the Cayman Islands with Team Diabetes
This is where the inspiration comes from for this blog.
I have two DJs completely stepping out of their comfort zone, getting healthy, and using an event to get back into shape. They are doing exactly what I want people to do to battle against the obesity epidemic, which currently has over 60 per cent of our population overweight or obese.
People need to stop focusing solely on work, develop some hobbies that are active. Dieting randomly, cutting calories or removing foods to lose weight doesn't work long term. Changing their entire fitness level in a week, slow and steady with a plan works.
Before Adam asked me for help on this project we had met at a few events. Both he and Pamela have fantastic reputations for working hard. Adam is the music director, afternoon on air personality and does a lot of promo work with the station. That's on top of being a father and husband. To get there has taken a ton of focus and determination, it also took focus off of maintaining and making time for fitness. As a goal driven person, Adam is using a promise to Team Diabetes to be ready for a half marathon in December to wisely work back into shape. He also did something brilliant, he involved work in the mission. The whole City of Winnipeg knows he's doing this. You want accountability, change your life in front of close to one-million people.
For this, I am impressed with him and Pamela. For most people, their work won't allow them to do something similar. That's why this nation needs to get back to having hobbies and after work activities that get them outside and active. No more evenings entirely consisting of TV time, we need to get back to our roots. We need to do the things we watch people do on TV. We need to get back to being fit enough to make memories.
Let's talk diet. I need everyone to agree that the word diet has been publicly defined wrong. When I say diet, I mean it by it's definition, not the act of dieting or removing food for the purpose of losing weight. Diet needs to go back to a healthy term, what our nation and what people as a whole eat. We should be on a "diet" that fills our bodies with healthy raw vegetables, includes protein sources at every meal, and has us eating food that is grown locally.
Diet needs to become simple again, to do that people need to get active and fuel their body. I find the more I do, the more I put healthy choices in my diet. If I eat, hydrate, and sleep with health on my mind, it's easier to do the right thing. Those right choices start buy going to your local grocery store with a plan, and bringing home healthy, natural, and simple foods. The right food at home lets you fuel your body for health.
Rome wasn't built in a day. The expression is used far too often, but that's because it applies. Human nature is to want everything right now. I see it far to often in fitness, people jump into a program that they are so far from being able to accomplish. They get discouraged, they quit, and they go back to being completely inactive. My career (the training part of it) has me creating programs for Snap Fitness in Winnipeg. The goal is to challenge pro athletes, and support first time exercisers all under one roof. We are doing it with a lot of success. Why? Because the change for everyone in the programs is gradual, and maintainable.
If Adam and Pamela tried to run a half marathon day one, they wouldn't have walked for two weeks and probably quit. As it is, they need three to four days for the soreness to go away from the simple start up program. That's to be expected. The body needs time to adjust and adapt. While it's doing that, it will experience muscle soreness. The goal is to make that soreness manageable. Eventually, it goes away and you are left with a healthier, happier, more energetic version of you.
So take this away from this blog: You can start no matter where you are. Make small changes and make them last for a lifetime. Work with a professional and get a group around you. Results come over time and with consistent effort. Make a plan, work the plan and set a goal. Maybe we will see you running in the Cayman Islands?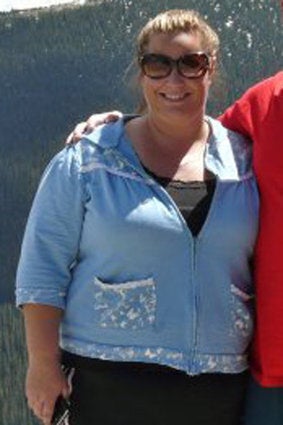 Weight Loss Success Stories