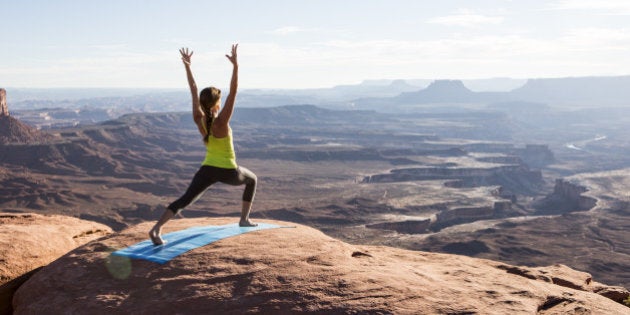 I would love this post to go viral. It's the way I wish we all thought about health.
1) No more weight loss competitions in the workplace -- That's not wellness (sorry).
2) It's not about your weight, it's about your health markers and your energy levels to get through a tough day.
Before and After photos need to be replaced. A few here and there are nice. They truly are something to be proud of, but please, let's stop using them to sell things! We need to stop playing on each others vulnerabilities.
Anyone can get a "Before and After," it's not the product, training method, or anything specific. It's eating real food in proper portions, being active instead of sedentary, and simply valuing your health more.
An "after" photo implies the journey is finished. But health as a journey is never over, it's what you do daily. It's something to be worked on and focused on because it is your life and how you enjoy it. It's what you do DURING the journey that's the key to your success.
So I'd to see people post "Durings." No fancy clothing, lighting, or set up images. This is your workouts, your hikes, your biking, your runs, your walks, your yoga practice. Post your healthy living, to inspire change in this nation. Use social media to inspire, not sell. As a community we need to fix this unhealthy, sedentary life.
Here's a few of mine and the story of why I got to this point.
My career has moved to media and workplace wellness presentations. I used to personal train, but I found my talents for public speaking could inspire more people, and change lives in that media forum. I'm fortunate that as a personal trainer I've been able to get a radio show on TSN 1290, write for TSN.ca, blog here on Huffington Post, make regular appearances on CTV Morning News, and get the word out via my YouTube videos and newest "expert" position with Inside Fitness Magazine.
Hope that didn't come off as bragging, I'm hoping it comes off as me being very passionate about health. I'm working hard to spread the word, and after a decade, it's working and I love it.
1) Allow yourself to be fit enough to make memories. Climb mountains, swim in oceans, go see the world.
3) Be full of energy, focused at work, and have the ability to interact with friends and be simply happy at the end of a long day.
A six pack, or ripped body is part of this. The more committed to the game you get, the more your body fat lessens. The best part is, it stays there for a life time once this becomes a lifestyle.
So I'm going to start asking people to do me a huge favour. Keep putting up before and afters, but just less focus on the physical. Get focused on living life, take those photos and put them up on Instagram. Do it because you are proud of your lifestyle. Show people how you live that life. Inspire change, and encourage others to an entire lifestyle not just a perfect lighting and a tan.
We need to start looking at the "what" and "how" not the result. Exercise daily because it releases endorphins, gets your body lose and healthy. Drink lots of water, no set number of glasses or litres, just drink water because we are so fortunate that it's at a tap and makes our body function at a high level. Get out to seminars, or hire a professional to show you a few tricks to keep your health life improving always.
Let's start making this simple. Let's start making it a lifestyle that isn't just "before and after." Health is not a sales pitch, it's a beautiful thing that is meant to be cherished. Just ask anyone who is sick what they want more than anything. The answer will be: their health back.
You have your health, protect it. Not for the six pack, but because life is full of moments to cherish. Let's see those "durings" people. Go swimming, do yoga, play hockey, lift weights, run, walk, hike, bike, what ever you do, don't let your health slip away through inactivity. I'm spreading this message through my workplace wellness seminars, my blog and Facebook page
So feel free to tweet at me @FitCityJordan, I'd love to see your photos and cheer you on, and feel free if you catch the vision for what I'm doing to support it by sharing this article.
That's make those changes! Slow and small, but let's get it done!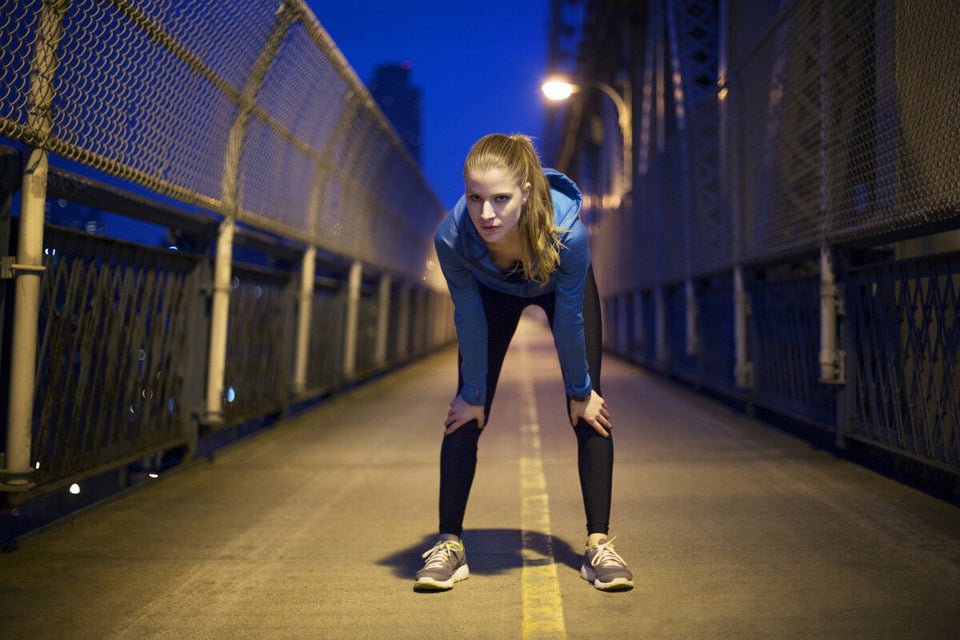 9 Habits Of People With A Healthy Relationship To Exercise