I spent a lot of time in the Winnipeg Health Science Centre as a child. Like a kid touching a lit element, I learned my lesson through a little bit of pain. No offense to the staff, but I never want to go back. Ever.
With anything negative in life you have to, for sanity's sake, find the positive. For me, the positive from being in a hospital and being sick as a child was finding the value of health. Not only health, but using that health to make memories. The inside of a hospital is not fun. I want to live a life with #NoRegrets.
No, hastags have not made their way into the Huffington Post blogs. That hash tag has huge meaning for me. I'm leaving November 16 for the trip of a lifetime. I'm off to Thailand with Contiki Tours to experience a brand new culture, be active, and make a tonne of memories, and some new friends! I'm excited -- for the first time ever I'm leaving my comfort zone, and I've got my Instagram,Facebook, and Twitter accounts to inspire others to get out and try something crazy.
Ask yourself this question: Why are you working out, eating healthy or doing anything to stay alive longer? Do you have a bucket list? Or do you have a check list, a life that you are constantly pushing your comfort zone and enjoying? Why make a list of things you want to do, when you can do so many amazing things yourself?
I was born and raised in a simple small town. Went chicken catching, cleaned out dairy barns (use your imagination), tossed around bails of hay during harvest, and when I wasn't sick, I had an awesome life outside. I'd love this world to appreciate what's just outside the city limits. My hope is that my small town life, hospital visits, and everything that goes along with that inspires more people to realize they can do all this stuff. You can get outside and travel, you can get your body back to health, you can at any point start checking things off a #NoRegrets list.
So now that you are crazy-inspired, I need to burst your bubble x 3:
1) 30 minutes three times a week isn't going to cut it for most people.
2) Inconsistency is the number one results killer.
3) Being at the gym doesn't count as a workout, you're going to have to sweat a little.
There is reason to my workouts: soccer, hockey, football, baseball, golf, just getting out and walking. If you see a great personal trainer, they can help you improve your sport and life with functional training. It will mean you see weight loss, and reason to be in a gym. The thing is, results, physical change and recapturing your physique takes more than 30 minutes three times a week.
Your strength will improve, your bone density will increase, your energy will be more noticeable. Most people associate 30 minute workout plans with what fitness models do. That is just not the case. It's a lifestyle. A six-pack is created in the kitchen. Getting out and getting moving is as important as the workouts.
Inconsistency will be the thing that kills your results. It's not what you did once this week, it's what you did at each meal, each workout, and in your time after work. If the only healthy acts you had were three workouts of 30 minutes, nothing is going to change. But don't worry, you have the rest of your life to build consistency. You do have to start. I encourage a log of when you actually workout, and what you actually eat. You'll be surprised how much you hit the snooze bar, or miss meals. Use that to inspire yourself to get better each and every day.
I workout five to six days a week. I'm active any chance I get. My hope is that more people do the same, and lean more towards just being active. Remember, I'm a personal trainer, my paycheque sort of depends on being in the gym.
There is a huge difference between going to the gym and working out. I've been on a mission in Winnipeg to fill up the classes I run at Snap Fitness with people who begin to realize the difference between being at the gym and being engaged in their workout. It's supposed to be fun, it's supposed to be difficult. The fun comes from the environment and the people around you sweating and putting in work. The difficult, well, to each one it's different. I've got people that can run a mile in six minutes, they are right beside, and encouraging people who run a mile in 15 minutes. There is no shame in starting, and there is no shame in have a long road to go. That's why there is friendship and support in this world. Everyone needs help at some point. Putting effort in to the gym is not first nature to a lot of people, so there are people around to make it fun and encourage new habits.
Here's my workout for Thailand, and getting ready for Thailand:
Hamstring on the Medicine Ball
It is taking me 40-45 minutes to do. Most evenings I run or walk. My weight stays the same unless I really watch the "extras" in my diet. If I don't, then there is no change in my body. I'm a week away from going to a beach, so I'm really going to make sure that only smart choices get made. Yes folks, I love junk food. I'm not sorry, I'm honest. I avoid it, but it takes all the willpower I have. I just don't bring it in the house. I may never be a cover model, but I will be happy and not stressed. I'm also a lot of fun to hang out with. No judgement... ever.
So make a check list, and start taking care of you body so you can go have some big adventures!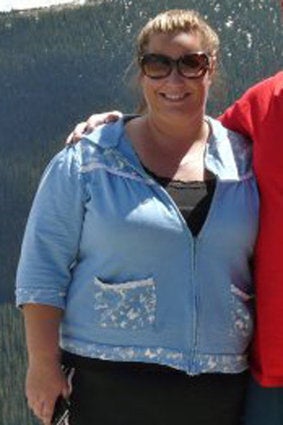 Weight Loss Success Stories