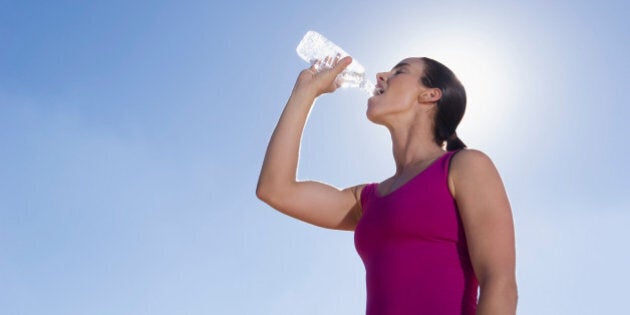 Fundamentals are strangely something in this world that we glaze over. The basics, the building blocks, the ground work that will create a project or building that is unshakable. Yet, we put very little time and effort into mastering those fundamentals.
We want the result, but don't want to put in the effort. "A sexy six-pack," but no way I'm dieting.
You may argue with me, but I strongly feel that the best athletes and leaders largely master the fundamentals of the sport or activity they are most passionate about. They stand out because the make fewer mistakes and are nearly impossible to beat. They lead by example, and from that strong base, can do amazing things. They begin to excel when they are all in a room together and able to push themselves further by relying on another expert, who has simply mastered the fundamentals. They are confident the person beside them will not "drop the ball." That confidence breeds vision, fearless nature, and a high success ratio.
I had the privilege of presenting to a group of leaders in the HR profession. Those who are in charge of ensuring their workforce is taken care of, healthy, and able to work to maximum efficiency. Kevin McFadden put the event on, and the goal was professional growth. A room full of experts looking to improve. My mandate was to represent workplace wellness, and the encouragement of health in the corporate culture.
I came away very confident that leaders in the HR field are consulting experts to ensure their workplace covers the fundamentals.
Our magazines, and our fitness DVDs feature people who are already fit. They say that in four weeks, six weeks, or some short time frame you can look like them. That's not covering the fundamentals, that's making promises that will sell a product.
You don't want to look like a fitness professional, you want to feel like one. Looking like them, and being able to sustain that takes years of maintaining the fundamentals. A body that hasn't adapted to the rigours of high intensity training will break down. That breakdown puts the person back at square one.
It is imperative that we get our messaging in the workplace right. We need to build a workforce that is supported in these five fundamentals.
- Is mentally and emotionally supported.
Encourage your workplace to drink water more. Have $5 "coffee gift cards" to give away when you see employees regularly drinking water. Give them the gift cards for attending workouts or fitness activities. Bring in real nutrition professionals, and connect with healthy restaurants so your staff is fueled properly. In any way you can, support your staff and make sure they are spending their time and energy getting healthy. Reward excellence in wellness, not weight loss.
When I get hired to consult with workplaces, my first order of business is to encourage a budget to simply reward positive healthy behaviors. Simply noticing someone is doing the right thing, and encouraging it does wonders for the habit to grow.
Wellness needs to be top down, managers and CEOs have to lead the way. Give your staff something to see and follow. HR has to make time to support and make resources available to grow fundamentals The goal isn't weight loss, it's healthy living. Start at the basics, let's get back to what makes us healthy.
That's how we do this, we cover the fundamentals and we work as a team. It's not hard, and it will make life much more enjoyable. Get out there and explore. I'd love for you to follow me on Twitter and Instagram as I strive to make this nation healthy, One Fit City at a time.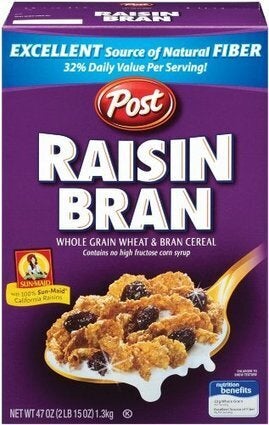 Sugar In 25 "Healthy" Cereals