I heard about it because I have a radio show on TSN 1290, not because I saw it online. It got me very excited, curling is going to get noticed in my home town of Winnipeg. Any time I can associate health with a big sport event, I do! The programming I put together at Snap Fitness in Winnipeg revolves around sports. That sport training gets results for the real world. It's the pursuit of high performance, and the great thing is, it can be broken down to any level. So people are going to be buzzing about curling thanks to "Ron Burgundy," now I hope they'll be buzzing about trying to train like one of the athletes.
The video features Chelsea Carey, and the workout tips can be used by anyone. It is creating the fundamentals of balance, stability and muscle strength that get your health journey going in the right direction. It's also a lot more fun to challenge yourself for a reason, going to the gym isn't for most people. That is, of course, until they see results that fit their life.
Work with a personal trainer, tell them what you want to accomplish, then make the time meaningful and fun. Doing this will mean you will probably have the joy of making a different New Year Resolution next year.
For this upcoming year, and starting right now, do this:
Go to your cupboards and take a good honest look in them. Do you have nuts, seeds and sources of essential fats or just junk food and chips? Open your fridge. Are there fresh local vegetables or is your freezer stocked with easy pre-made dishes? Where are you getting your protein? Do you eat meat, or are a vegetarian? You can do it healthfully either way, you just have to plan and watch your serving size. Do you have a food scale? Are you aware of how much you should be eating?
These questions can all be answered by working with a registered dietitian. If food, calories, and healthy clean eating confuse you, sit down with a professional, recapture your health.
For exercise, I want people fit enough to make memories. To be able to get outside at the drop of the hat and go "play." To be able to snowshoe, ski, run, play tennis, throw a football, just be active. There is no point going through this life on the couch.
Try getting to the gym and developing a functional training program. Do typical exercises and progress to holding weight in only one hand, and on unstable surfaces. Add these types of exercises into a typical routine so you have new challenges all the time. Instead of doing all your cardio at the start of your workout, mix it in the middle of the routine with short distance runs between sets and circuits. Breaking your program up breaks up the monotony of the workout.
Treadmill for 10 minute warm up, try to get a mile done
Circuit of 4 exercises that hits the entire body. Chest, Back, Quads, and Hamstrings. You chose the exercises, I'm sure you have got stacks of them lying around in various magazines. Pick your favourites and do the circuit 3 times 12 reps each exercise.
Run half a mile in 5 minutes or less on the treadmill.
New Circuit, new exercises, same sets and reps.
Throw in a little kickboxing or a unique cardio set. At my gym I send people to the Nexersys for two rounds of fun and focused hand target work. It switches everything up. You can also do some bike sprints, or skipping. What ever gets your heart working.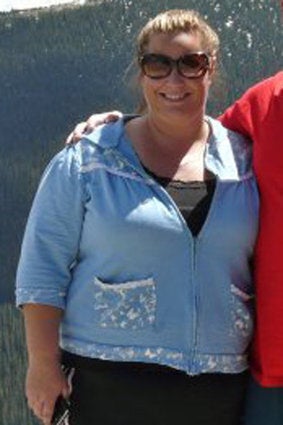 Weight Loss Success Stories