Earlier today, I instagramed a sweaty "selfie" after a workout, then posted on Facebook about a great workout. After that I tweeted an inspirational quote and one of the songs off my play list. I even blogged about the whole things and challenged people to try my workout.. Needless to say, the world is different.
As little as 5 years ago, the thought of having thousands or even millions of people able to see what you were up to with a creative hashtag was inconceivable. Now #TransformationTuesday #TheLifestyleGame #Fitness #Workout and countless other hashtags will unleash a barrage of pictures, blogs and quotes on the unsuspecting social media user.
For the most part, promoting getting healthy for health sake has never paid the bills at least when it comes to personal training. People want sex appeal, six packs, and to look like a cover model. Change from personal trainingt to blogging and media based career and the next thing you know, you have radio shows, international blogs, offers to be a spokesperson, and countless TV appearances. Why? It seems people like to "see" what they should do, not actually do it. There is a huge difference between what a fitness model does, and what it takes to be a healthy productive member of society. The messaging out there is confusing.
Lets change that. Let's bring back play, games, and getting fit to go make memories. That's my message, that's what I want to see happen.
So why am I a fan of putting up pictures, and all this social media craze around fitness? Because if you video tape things or put photos up, it forces people into doing something and sticking to it. If you commit to some of these online contests that have as much as $100,000 up for the best transformations, you have to stick to it.
Take for instance the brand new Life Style Game the goal is to have you live a balanced lifestyle: sleep properly, meditate and relax your mindset, eat properly and get daily exercise. The purpose is to live your life with balance. The way to encourage you is to share everything on social media. Nothing like a few creative inspirational quotes, and a few photos of you working out to make healthy living a game.
Life is too serious, and there are to many health concerns out there to turn fitness and healthy living into something you feel guilty for not doing. You have to take some time and find your passion. You have to find recipes of foods that you want to make. Most of all, you need to do this for yourself, your health, and for reasons that will make this a life long change.
My mission is to create a healthy nation, One Fit City at a time. I use twitter and instagram to motivate. I also post on Youtube, just to make sure there are no excuses out there. The information is free, using it is free. The only cost is on your time, so I suggest you prioritize and get your health in order. Spend your time on you, and making sure your body is as healthy and full of life as possible.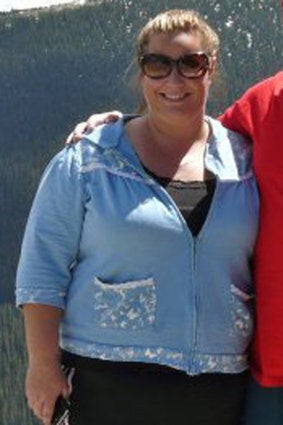 Weight Loss Success Stories