 The Change.org petition platform empowers anyone, anywhere to create the change they want to see. This is the first post in a two-part series about how Change.org has recently been used to run powerful campaigns related to the Nobel Prize. The second post will feature a Change.org petition started by Archbishop Desmond Tutu calling for the release of 2010 Nobel Laureate Liu Xiaobo.
Tarek Fatah, a well known Muslim-Canadian journalist, had always believed in Malala's message, that girls must have access to education, and he was inspired by her courage. Malala began blogging for the BBC from the age of 11 in Pakistan's then Taliban-controlled Swat Valley.
That evening he wanted to do something for Malala. And while he did not know much about Change.org, he decided to take a few minutes to put up a petition asking the Nobel Foundation to select Malala for the 2013 Nobel Peace Prize. A Nobel Prize for Malala, he reasoned, would elevate the issue of girls' access to education around the world. As a first step, Tarek challenged all Canadian political party leaders to unanimously nominate Malala for the Nobel Prize. He figured that if he was lucky, he "could get 150 signatures, and maybe convince a Member of Parliament to submit a letter nominating Malala."
What happened next was beyond Tarek's wildest expectations. Within hours, Richard Dawkins tweeted the petition leading to almost 1,000 re-tweets. Within the first week, the petition jumped to more than 40,000 signatures.
Tarek noticed that thousands of signatures came from outside Canada, so he encouraged others to reach out to him via email for help starting the same petition in their own countries. Today the petition is set up in at least nine countries including Canada, the United Kingdom, Pakistan, France, India, Spain, Italy, Germany and Ireland. Over 250,000 people have signed this petition. There is a similar but separate campaign in the United States with an additional 200,000 signatures.
So, what has been accomplished to date? In Italy, Nobel Prize winner Dario Fo painted a beautiful picture of Malala and called on Italian leaders to respond to the petition. In the United Kingdom, the Sun, their biggest newspaper, has backed the campaign. In the U.S., 12-year-old SamanthaAnne, an up-and-coming musician, recorded a music video about Malala and the petition. In France, 150 French Members of Parliament and Senators nominated Malala for the Nobel Peace Prize.
Finally, in Tarek's home country of Canada, the petition was victorious in getting Prime Minister Stephen Harper, and all of the other federal party leaders, who Tarek says "never cooperate on anything," to unanimously support Malala's nomination -- no small feat.
In just over a month, Tarek's campaign has far surpassed its goal of 150 signatures. He never counted on helping to mobilize nearly half a million people around the world. This is what Change.org makes possible.
Change.org, the world's largest petition site, has over 25-million members in 196 countries. People from all walks of life are using the site to bring together large numbers of people to create the changes they wish to see, over and over again.
For years, people have talked about the Internet's ability to enable individuals to make change, and at times, different websites have delivered results. But never before has there been one tool that brings together millions of people and places real power in their hands like Change.org does. The platform continually delivers major results on a weekly basis, whether it be for Trayvon Martin's parents in the U.S. seeking justice for their son, villagers overcoming centuries of the caste system in India, or hundreds of thousands seeking to support Malala and girls' education.
Journalists have asked Tarek if he thinks his campaign will ultimately succeed. His response: "millions of people have been inspired. Hundreds of thousands of people, including Nobel Prize winners and government leaders, have now taken action on Malala's behalf. She should be given the Nobel Peace Prize, but regardless of what the Nobel Foundation decides, Malala and her cause have already won."
This campaign started with an inspiring young Pakistani girl and a Canadian journalist with a lofty goal of elevating Malala and her message of girls' education and empowerment. Change.org helped Tarek and countless others turn this virtuous idea into a global phenomenon.
You can find the international petition here:
You can find the U.S. petition here:
As Campaigns Director, Jordy Gold leads Change.org in Canada. The platform now has over one million Canadian users creating change every week. Change.org on Twitter: @CdnChange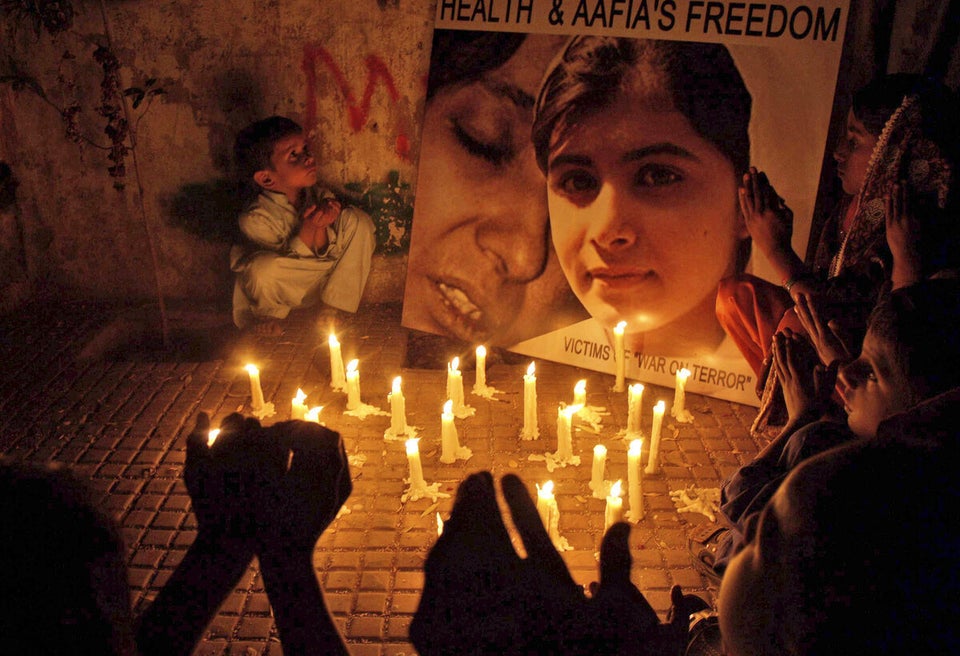 Vigil For Malala Yousufzai