Some people like to do it alone. Others prefer to get a friend involved. Whichever way you choose, you're in good company. More than half of Canadians enjoy the same guilty pleasure, and they're doing it at high angles, with pouty lips, and by striking a killer pose. Of course we're talking about "selfies."
I've taken the occasional selfie myself, but I did raise an eyebrow when Oxford Dictionaries chose "selfie" as their word of the year for 2013. This made us here at Virgin Mobile want to dig a little deeper to find out more about the self portrait. To celebrate the "year of the selfie", we conducted a study to discover Canadian selfie habits.
The results are in, and we have to admit they pack a few surprises. More than half of all Canadians (53 per cent) have done the deed, with 76 per cent of those selfie-loving Canadians between the ages of 18-34 years old. Of men and women familiar with selfies, both are equally likely to have taken one. Whether it's front row at a concert, hanging with a BFF in class, or a little solo-action, selfies have struck a chord with Canadian millennials, and have become the hottest picture-perfect trend of 2013. Below are three other findings from the study that intrigued me.
1. Not celebrity selfie-obsessed: Hearing that 46 per cent of Canadians want the Biebs to stop clogging up social feeds with his endless stream of selfies is not too shocking. However, it was interesting to discover 67 per cent of Canadians don't really care about celeb selfies at all. This is particularly compelling given the popularity of Instagram and Twitter where you can "follow" these celebs' every move, any time, from the comfort of your mobile phone.
2. Nostalgia: In spite of more than half of Canadians admitting to snapping a selfie, we found that 71 per cent of Canadians who take them rarely or never share them. They're being locked away on smartphones and cameras, and tucked away in secret folders in some back corner of our hard drives. If we're not sharing, why are we long-arming it? Forty-four per cent say they're doing it to capture memorable moments and relive them for their own personal pleasure. This suggests that selfies may not be all about vanity, but more about nostalgia. And while selfies don't seem particularly sentimental now, especially if you do that duck face thing, maybe in another 20 years we'll all be romanticizing selfies like we do with old family Polaroids today.
3. Expressing yourself in Real Time: Selfies are snapshots of "spontaneous" moments we can share immediately. They are often the most convenient way of capturing memorable events, like being at a concert, sitting with the Danish Prime Minister at Nelson Mandela's memorial service or showing off a fabulous outfit. Our study found that 33 per cent of Canadians take selfies because they don't have someone else to take the photo for them and want to show off how good they look. Whether you're snapping a picture of yourself at Osheaga or acting goofy with your best pals out at dinner, selfies are the new and best form of self expression for today's connected Canadians.
It's not surprising that selfies exist in an age where personalization is ever-present. Our mobile phones, tablets and personal computers are all designed to give us access to what we want, when and how we want it. There are also many apps available that allow us to express ourselves. While some people are definitely too selfie-obsessed (including a few celebs, some whose last names rhyme with Smardashian), for most Canadians, selfies are a quick and fun way to embrace the moment, and hold it in our hearts and phones forever.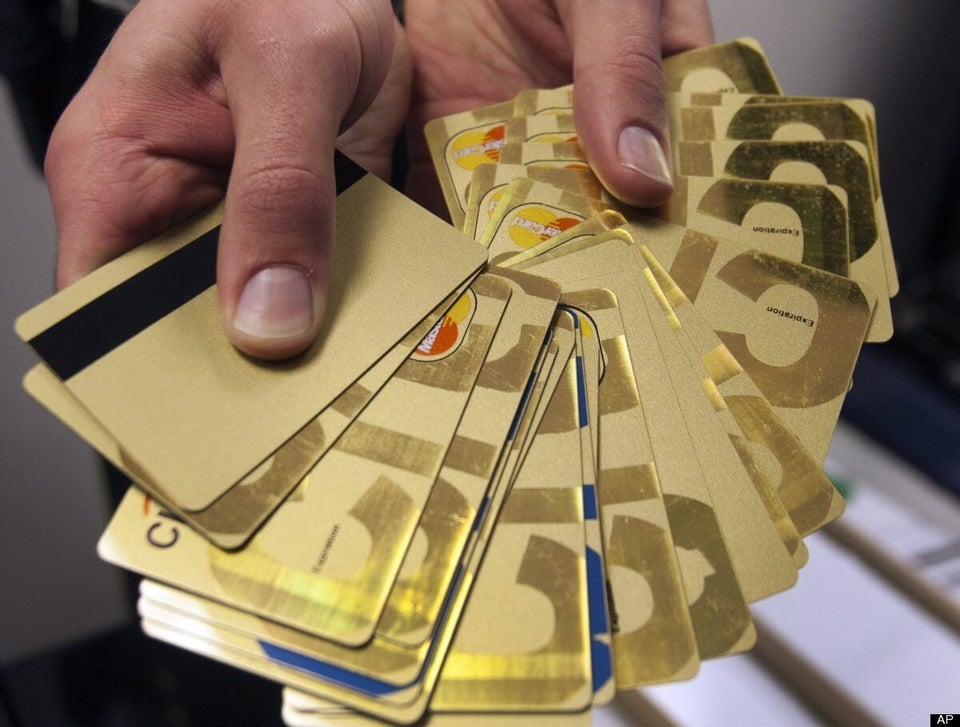 15 Things We Never Want To See On Twitter Again