 My first-grade teachers were Mrs. O (because Osplak was deemed too difficult to pronounce) and Mrs. Unterman. Grade two was Mrs. O again, and Mrs. Dror. Grade three, Mrs. Sender and Mrs. Brenner. In grade four I had Mrs. Schechter and Mrs. Werner.
If I ever thought about them keeping me safe, it was probably as they lined us up during fire drills.
Now, as I pore over the images and stories out of Sandy Hook Elementary School in Newtown, Connecticut I find myself wondering, would they have taken a bullet for me? If a madman wandered down our halls armed with multiple guns, would these teachers have done all they could to usher me and my classmates to safety, more concerned about someone else's family than their own? Would they have barricaded us behind doors and wiped away our tears, putting our fear before theirs?
And Mrs. Clein, our principal who read us stories every Friday, would she have stormed into the halls instead of hiding under her desk waiting for the police?
These are questions most of us never thought we'd have to consider. My impression of curriculum night and parent-teacher interviews is that they are opportunities for teachers to showcase themselves as educators. I wonder now if some of them reassuringly include the fact that in the event of a parent's worst nightmare -- not being there to protect one's child from imminent danger -- they will step in.
Victoria Soto was a 27-year-old first-grade teacher at Sandy Hook Elementary School. It is reported that upon hearing the gunshots she hid her students in closets and cabinets. When the murderer entered her classroom, she told him the students were at gym; he killed her and moved on. Her students, other people's children, were safe.
As reported by AFP, Mary Ann Jacob and two colleagues barricaded themselves in a library closet with 18 fourth graders. They comforted them, tried to distract them, and kept them safe.
First-grade teacher Kaitlin Roig hid with her 15 first graders in a locked washroom. Hearing the gunfire, thinking they were next and not wanting gunshots to be the last things they heard, she told them she loved them as she hushed their cries. When the police came to rescue them, she refused to unlock the door, insisting they slide their badges underneath and that if they really were the police they would have the keys to the lock. They did. The students were safe.
No one goes to teacher's college because he or she wants to hide with children in a dark closet, or step into the path of an armed madman. But we don't choose the society we live in, and sadly, this comes with the job. So teachers do so rightly (I feel obliged to say) armed not with guns, but with the kindness, compassion, and sense of duty that can only be found in one's heart.
It was recently announced that my elementary and middle school is closing. This inspired a trip down memory lane for me and my friends. Naturally, part of our memories focused on teachers. We recounted teachers we took advantage of, teachers we laughed at because they had funny names or funny voices, and teachers whose idea of discipline (thankfully, in retrospect) was stricter than ours. On the whole, we were very good to our teachers, but not always.
As some of my friends become teachers, and I as I keep in touch with some of mine, I have also learned that grief can be delivered equally, or even more harshly, from parents. It has caused a few teachers I know to either switch schools or leave the profession.
Teachers, like all of us, are imperfect. The reality of their job and human nature dictates that sometimes we focus on that imperfection.
But on Friday, in a small corner of the United States, after parents who didn't think twice kissed their children goodbye, entrusting their most precious possession, our most precious possession, into the hands of others, teachers, in the most heroic and tragic ways possible, reminded us why they are so special.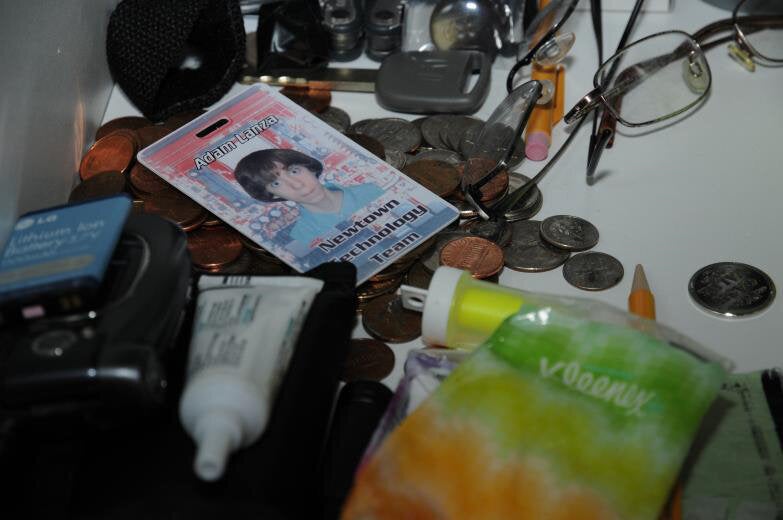 Sandy Hook Elementary School Shooting