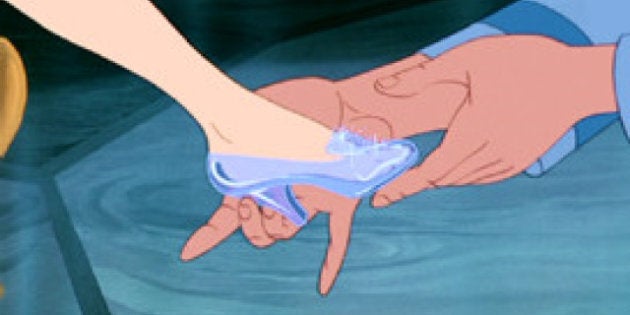 The Rogers Centre is replete with popcorn-covered parents and cotton candy-infused kids when the green army men skate out. Their presence isn't exactly unexpected, considering we're in the second half of Disney on Ice: World of Fantasy, during which pretty much all of Toy Story 3 is reenacted with retro-toy costumed figure skaters, but their rifles sure are.
As a parent who has been trying to keep my three-year-old son, Emile, away from "shooters," I'm not particularly impressed with the presence of army men at all.
But having them actually armed with rifles -- flipped to and fro as part of their opening figure skating routine -- feels beyond the pale, especially these days. We're barely a week beyond Newtown and removing guns from kids entertainment should be a first step in reducing the our society's fetishization of firearms.
My son, admittedly, barely noticed them, focusing instead on the characters he knew -- Woody, Buzz, the Potato Heads, etc. He also didn't notice the metrosexual jokes about the ascot-adorned, fashion-obsessed Ken getting locked in the closet by Barbie as part of the toys' daycare escape plan. He simply remained mesmerized throughout the two-hour "World of Fantasy" skating spectacular, which also included too-brief appearances by Mickey, Minnie, Donald and Goofy.
Walt's core quartet from the 1940s were like barely-there hosts, their ice-time limited to make room for new-school merchandise, er, characters from Cars, Little Mermaid and "Disney Fairies," the Tinkerbell-led magical equivalent to the infamous Disney Princesses line.
The show was a hit with Emile because there was skating, pretty costumes, pyro, fairies flying around on wires, his tow truck Tow Mater and the singing mermaid Ariel, to whom he had just been introduced the previous weekend by his five-year-old female cousin and which featured the most beautiful and intricate routines and song list. (Emile was literally dancing in his chair to the Calypso rhythms of "Under the Sea.")
I only really liked the parts that I knew from my own childhood, like Mickey and The Little Mermaid, though the latter's message that a girl should give up her whole life for a guy is pretty bad, especially given Hayao Miyazaki's more nuanced take on the same story with Ponyo.
That, of course, Miyazaki's Studio Ghibli is distributed by Disney, too. And Disney outright owns Pixar, Marvel and the Muppets, to boot. There really is no way for a parent to escape -- and we're not really trying too hard. After all, I brought E to see Disney on Ice as a prelude to our upcoming trip to Orlando when we'll take him to Disney World.
At the age of three, they're most amazed by seeing something they're already familiar with. So I thought Disney on Ice would be good prep. And for all my ambivalence, it seemed to have worked. When I asked his favourite part of the show, Emile brightly replied "Mickey!" So I bought him a old-school Mickey doll on the way out and the next morning we watched some classic 'toons from the 1940s that I have in a Walt Disney Treasures box set (and, ironically, had to fast-forward through a couple that included guns, but at least they were 70 years old).
What I realized is that my issue with Disney is the marketing, not the content. I certainly was raised on The Wonderful World of Disney on CBC Sunday nights, and loved all the old classics (and, I must admit, the not-so-classics like Fox and the Hound).
E and I both would have probably preferred the old "100 Years of Magic" show, which incorporated 65 characters from throughout Disney history, rather than the more current approach of the "World of Fantasy." There's just something special about the really old characters and the notion that not just my wife and I but Emile's grandparents watched them, too, back when they were wee bairns.
In the end, I'm glad we went because I loved sharing the spectacle with my son, even if it was up to me afterwards to school him on the House of Mouse's history since they only put skates on their most popular products.
But seriously Disney, please consider leaving the army rifles backstage. They add nothing but awful realism to what is otherwise a pretty magical experience.
December 23 @ 12:00 p.m. and 4:00 p.m.
Monday, December 24 and Tuesday, December 25 @ 4:00 p.m.
Wednesday, December 26, 2012 - Sunday, December 30, 2012 @ 12:00 p.m. and 4:00p.m.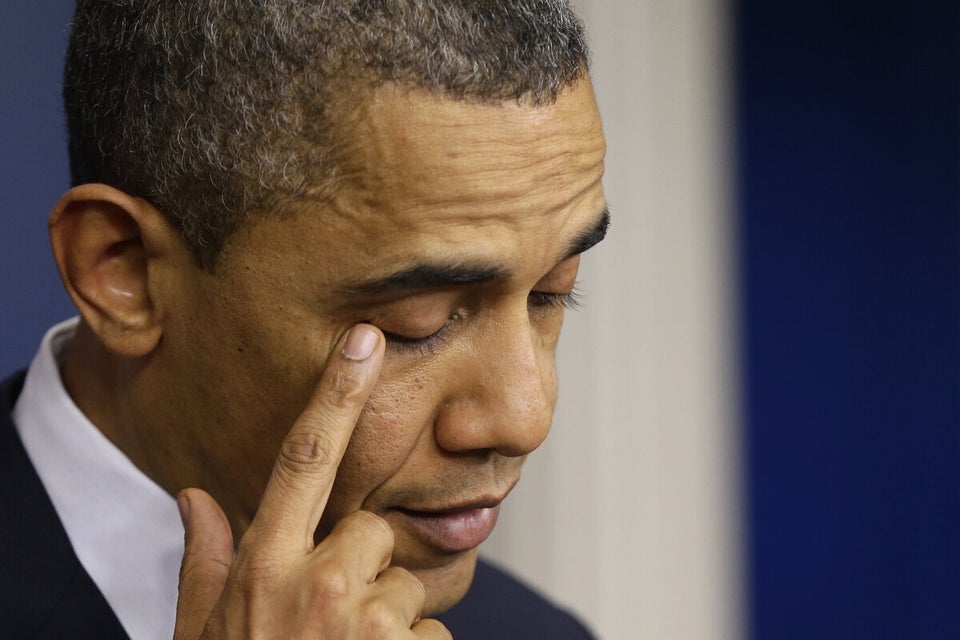 Five Years, 19 Mass Shootings, No Action