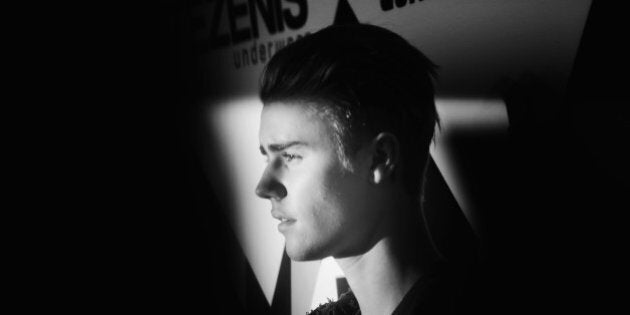 "My life is a movie / that everyone's watching / so let's get to the good part / and past all the nonsense." - "I'll Show You," Justin Bieber (2015)
No, he's not still the worst. Let's get that out of the way. But here's the low bar for that. He hasn't been arrested lately for egging a house, attacking a paparazzo or driving under the influence. There have been no recent racist videos or smug depositions. It's also been some time since he has peed in a bucket while cursing a Clinton or been smuggled out of a South American brothel in a blanket.
He was totally the worst during his junior varsity downward spiral the past few years, though, which despite endless incidents never reached the crisis point of Britney. As I wrote back then, "Yes, Britney lost her shit but Bieber's acting like an asshole. And there's a huge difference."
That's why he earned only the public's wrath rather than our empathy.
It's one thing for a teen pop star to get booed at the 2012 Grey Cup halftime show -- that's just a bad booking -- but it's a whole other level of engendered animosity for one of the world's most successful singers to get booed at the 2013 Billboard Awards and then again back home at the 2014 Juno Awards, which exists to celebrate just such Canadian success stories.
The Junos, in fact, were his mainstream coming out party back in 2010. When I flew to St. John's, Newfoundland to cover the awards that year, everyone was wondering why these little girls were lining the red carpet hours and hours before the show started. I mean, this was a Canadian award show. That mystery didn't last long.
This was what I wrote at the time:
Justin Bieber may have come up empty-handed at the 2010 Juno Awards in Canada, but it wasn't for lack of screaming. International superstars Michael Bublé and Drake were the big winners at the annual celebration of the best in Canadian music, but it was the upstart pop star who provided a running theme throughout the awards show.

The Bieber phenomenon ruled everywhere from the red carpet, where girls scrawled "Marry Me Justin Bieber" on their tank-tops and hollered for hours on end, to rapper Classified's show-opening performance, which included changing up his song 'Oh Canada' to rhyme Justin Bieber with the phrase "we love our beaver." The Barenaked Ladies joked that Album of the Year winner Michael Bublé could finally "add to his many Junos and Grammys the dubious honor of crushing the hopes and dreams of a child."

Bublé killed at Sunday night's non-televised gala, taking the podium to accept the Pop Album of the Year award for 'Crazy Love' and cracking, "Seven years ago, I came to this event as a pudgy young kid full of dreams and I come here tonight as a middle-aged balding man whose dream is to have hair like the Biebes."

"I love that flop thing he does with his hair -- just do it for me motherf***er."

Bieber got his chance to do it Sunday night, as the camera zoomed in on him every time his name was mentioned, which seemed to happen every few minutes. The teen performed his smash 'Baby' early in the show -- before his fans at home had to go to sleep, Sunday being a school night and all -- with his collar popped, his hair expertly mussed, flashbulbs filling the stands and his stage surrounded by screaming tween girls.

Even Canadian Hall of Fame inductees April Wine got into the spirit, with Myles Goodwyn saying backstage: "That blonde kid tonight, I never heard of him. But he is adorable -- I'm a dad, I wanna eat him up."
Now that song "Baby" is not a particularly good song, despite since being viewed on YouTube an unbelievable 1,235,521,108 times during the past five years. (I'm not a hater, but it's hardly "ABC" or "MMMBop.") But it is an interesting perspective to see how much people seemed to like Bieber the person.
I was sold after watching the documentary "Never Say Never." Though the concert scenes bored me -- I'm hardly the target market -- the home-movie footage was a great reminder that Bieber was no manufactured pop star.
There was amazing footage of him drumming as a toddler, and busking as a pre-teen himself on the softscrabble streets of Stratford, Ontario. And, of course, there was that origin story where he lost a talent competition at age 12 in 2007 so his proud single mother posted a video on this relatively new website called YouTube.
Other videos followed -- including a jaw-dropping video of tiny Bieber singing Justin Timberlake's Britney kissoff "Cry Me A River" -- and he was soon noticed by his now-manager Scooter Braun who brought him to meet Usher and the rest is music history.
At the height of covering Bieber's dbag period, I would sometimes go back to that video as a reminder of why this guy was worth covering because he did have talent even if it wasn't matched by his music. But without better songs, he'd never be able to transition to an adult pop star like JT and Brit.
Then something unexpected happened. He got that good song.
"Where Are Ü Now" was not a Bieber song, per se. It was a song by EDM superstars Skrillex and Diplo's duo Jack Ü that featured the troubled pop star. That allowed people to sidestep their insta-hate reaction to anything Bieb-related and take the song for what it was, a modern electronic pop classic.
After that became one of the biggest hits of the summer worldwide, Bieber teamed up with Skrillex again for "What Do You Mean?," which actually became his very first number one, and the biggest hit of his career.
Suddenly the child star-turned-bad boy-turned-punchline was getting critical respect from hip publications like Fader, Vice and Canadian indie bastion Exclaim!
Of course, in between the endless screw-ups and the new smash singles there were also a million apologies, most notably a late-night Facebook video apologizing for acting like a conceited jerk on "Ellen" and then his plea for forgiveness following the self-flagellation of his Celebrity Roast.
But ultimately they paled next to "Sorry" -- his recent Skrillex-produced single boasting that amazing, Bieber-free dance video -- for the sheer fact that nobody really knows whether he meant the apologies or not, but they know they like the new tunes.
Now the full album "Purpose" is finally out and, well, it's pretty great.
It is perhaps overfull of image rehabilitating redemption songs -- singing "it's like they want me to be perfect, but they don't know that i'm hurting" is pretty self-pitying given the sheer number of his imperfections and the latter half is very God-heavy -- but the high quality of his electronic R&B does, in fact, redeem him.
"Act like you know me, but you never will," he points out in the lyrics for "I'll Show You" and that's the crux of all this. We don't know him as a person, we know him as a pop star so that's what he needed to get back to being for us to get past his personal failings.
He's still his own potential worst enemy, of course, but it will be interesting to see if he is able to replicate Timberlake's post-teen pop career path enough to maybe one day inspire the next Bieber.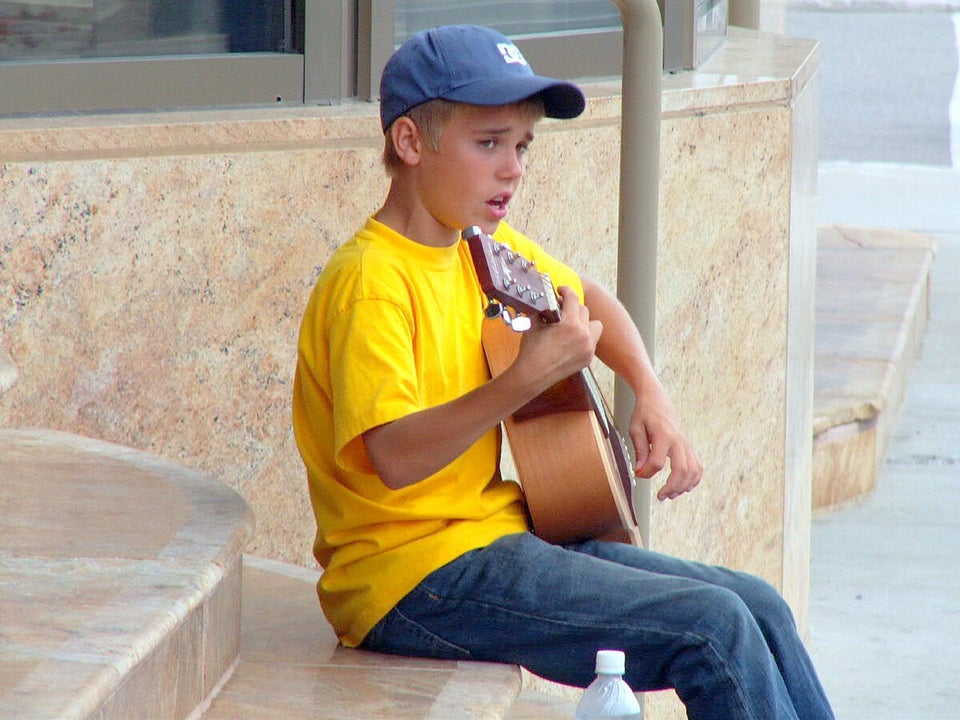 The Evolution of Justin Bieber