Toronto has long aspired to be a 'world-class city,' but more recently Canada's largest metropolis has been angling to steal Vancouver's less-flattering moniker: 'no-fun city.'
City councillor Gord Perks, who represents the long-hardscrabble, newly-hip neighbourhood of Parkdale, is working to turn last fall's moratorium on new restaurants and bars into a permanent limit restricting such establishments to 25 per cent of Parkdale's stretch of Queen St. West, one of the country's most famous commercial streets.
Other councillors are also apparently eyeying Parkdale's restaurant cap, up for a City Council vote July 16, as a "pilot project" for their own wards.
Story continues below slideshow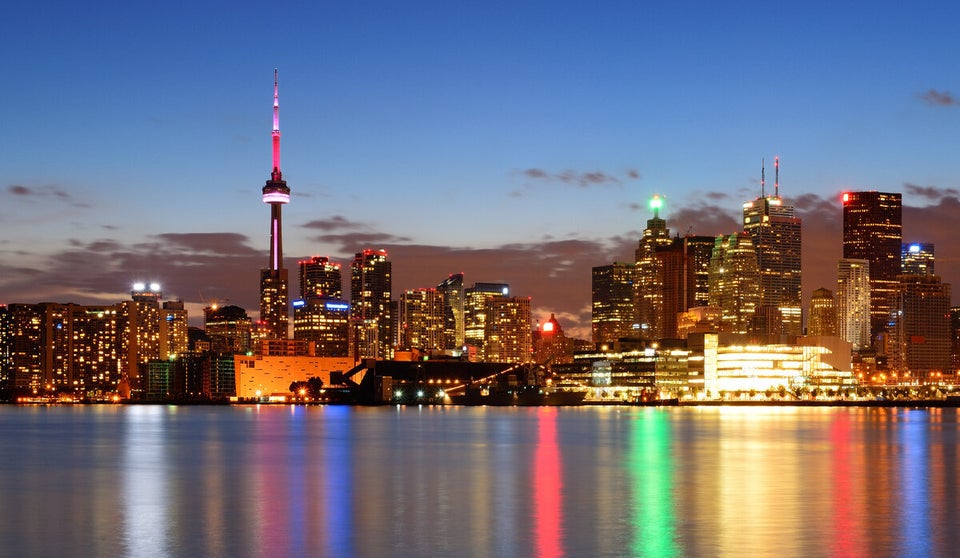 Why restaurants? Well, it's mostly because there's currently no difference, as far as liquor licensing is concerned, between a restaurant and a bar. The real problem Perks has is that Parkdale (or "Partydale" as he -- and as far as I could Google, nobody else -- calls it) has become a magnet for young folks out on the town. This is also why his proposed bylaw not only puts restrictions on the size of allowed "restaurants," but also the size of dance floors.
"A little bit of that is that I am sick and tired of guys coming in with restaurant licenses and skating around the rules," Perks told me during an in-depth interview, dismissing the fact there's no such thing as a "bar" license but that people still like to go out and drink. "The fact is you are not supposed to run big nightclub operations in a neighbourhood commercial strip."
Perks is undeniably (and not at all unreasonably) concerned about how gentrification is affecting the area's traditionally low-income residents. But he also seems to have a particular issue with drinking, dancing and bars, dubbing his dealings with their owners an exhausting "arms race."
"There is a tremendous amount of money that you can make selling alcohol right? You and I both know that. And the guys who make a lot of money selling alcohol don't really care about communities. They care about making money. There are a few operators that's not true of, but a lot of them, that's just what they care about."
And then there is the issue of what sorts of people are frequenting these new bars and restaurants that have opened up in Parkdale over the past few years, which many consider having revitalized the area.
"This is some of the objection I have with folks citing the restaurant/club scene in Parkdale bringing all this life," Perks says. "Well, the fact of the matter is that there was life there before. It is just not life that spends as much money and wears as hip clothes. I will be perfectly frank that way."
While I took "hip" to infer hipster, Perks preferred his own terminology: "tourists."
"Frankly, on a Friday night, a lot of the people who are there are not from Toronto. They are certainly not from the local neighbourhood, and if we are losing amenities that support the local neighbourhood, we are doing bad planning. The downtown starts to get swamped by business uses that cater to people who are coming into the downtown on evenings and weekends looking for entertainment."
Ignoring the anti-outsider and anti-youth overtones, or the fact that many of the people who frequent Parkdale's new bars and restaurants do actually live in Parkdale, Perks' not unreasonable concern that hipster bars and restaurants are driving out other businesses is also not proven.
Perks only cites two businesses that have switched over in recent years -- a hardware store that became Parts & Labour and a thrift shop that became Kanji Sushi -- with no specific reason given as to why those business closed. (UPDATE: the discount shop actually just moved across Queen street to a smaller storefront and the Home Hardware, which became P&L back in 2010, was one of three within walking distance.) But if the issue is rising rents because bars are willing to pay more, why not work on giving small businesses the same tenant protections enjoyed by residents?
"I tend to think it is my job to help people more than I think it's my job to help businesses," he said, flatly, dismissing my contention that people, locals even, own these businesses.
I am, by the way, from the neighbourhood, and though I'm neither young nor prone to disorderly drunkenness, I do like to go out and eat, drink and, yes, even dance mere walking distance from my home. I'm actually raising my family here and I love how the area is evolving.
Perks and I actually agree on many things, including our love of Parkdale and concern for the marginalized residents who have long called it home. We moved here because it was what we could afford and because we love its diversity. We don't at all begrudge its grunginess. Those opposed to the nearby methadone clinic, for instance, should have bought a condo elsewhere and I'm no longer fazed by the armed guard at the LCBO. (Though I am happy that I feel increasingly safe walking around with my three year old.)
I love that I can get hipster tacos, Tibetan momos, roti or sushi, go dancing or see a band, grab a coffee, gelatto or fruits and veggies, hit the hardware store or hang out at the board game café. (But, alas, not the Pinball Café, which was closed because it was caught between Toronto's absurd '50s-era two pinball machine limit and Perk's moratorium.)
I also love that there's a legal aide centre, a community health centre, a soup kitchen, library, food co-op and other resources. Thing is, those are all within the 300 metres between Dufferin and Brock streets and yet are ignored by Perks when he asserts that 33 per cent of that stretch is restaurants or bars and thereby symbolic of the necessity for his 25 per cent cap. Oh, and there's also an under-construction condo, a firehall, intercultural centre, mosque, two parkettes and a parking lot. None of these are counted in his calculations.
"Commercial storefronts were counted as commercial store fronts," he said. "No, you don't include all the land uses. If you are trying to talk about protecting the diversity of uses, you don't look at places where commercial operations can't go in. It doesn't make any sense."
But isn't that misleading to people who think the stretch is all businesses rather than sharing the street with these massive institutions and public spaces? "No, it's not misleading. It is a completely factually accurate statement."
While I believe you can be both factually accurate and misleading, I do acknowledge that young people drinking late at night have created noise issues -- Perks, however, said having a police presence at closing time is not possible (though one would think there would be more available with the club district a fraction of its former size).
But I get that the noise of drunk kids has some residents understandably mad. Thing is, Perks won't say how many.
In fact, that's what prompted this entire interview -- and I must say here that I greatly appreciate that Perks called me up for a full interview after I emailed him simply to find out what percentage of the community supported the new bylaw.
I've never been involved in local politics, but when Perks launched his moratorium on new restaurants last November, I attended a community meeting in anticipation that it would be straight out of "Footloose." Yet, the majority of speakers seemed opposed to the moratorium.
"In that meeting I would say that the majority of people who spoke up were probably in favour of not having any restrictions at all," he admitted. "I would also say, because I know almost everybody in that room, that the majority of people who spoke were from the industry, which is why you don't just count the number of hands in a given room at a given time, right?"
I don't know the majority of people in the room, so I couldn't verify that claim one way or the other. But if the people at the community meeting were predominantly opposed, and the Parkdale residents association and business improvement association are both remaining neutral, I wanted to know how much support there is the bylaw.
I was, and remain, concerned that a small number of vocal people may have an inordinate and undemocratic amount of influence over the direction of an entire neighbourhood. Perks' response was that his report was quantitative not qualitative, and that "you just can't poll your way out of complex social problems."
I went for the democracy argument. He was having none of it. "In a democracy, 50 plus one is right, but our constitution actually guarantees minority rights. Democracy is much more complicated than 50 per cent."
"So it is a minority that wants the change?" I asked, to which he responded, "That's not what I said."
I kept pressing for hard numbers, as I always imagined this sort of decision would be data-driven and not just anecdotal. "What you are trying to do is frame a rich, qualitative discussion in a narrow, quantitative way and it doesn't work like that," he said. "The longer I do politics, the more clear I become that polling is the enemy of thought."
This is less clear to me as a member of the community whose opinion is apparently the enemy.
Then there's the irony of Perks refusing to provide a percentage of community support for a bylaw which is based entirely on percentages. As much as Perks mocks me for asking for quantitative numbers for an issue he considers qualitative, his restaurant restriction plan is explicitly quantitative and will not treat each potential new business on its own qualitative merits.
Now Perks and I do agree Parkdale should have a balance of businesses and that problem venues, be they hipster or dive bars, should be properly managed. But passing a bylaw restricting what types of businesses can be opened on a street with empty storefronts because, ultimately, Perks doesn't like hipster "tourists" coming and spending money in Parkdale, feels to me like a sledgehammer solution.
Perks, of course, disagrees. "If it was sledgehammer work, I would just figure out a way to say nobody can sell alcohol along here and then we would really have something to fight about."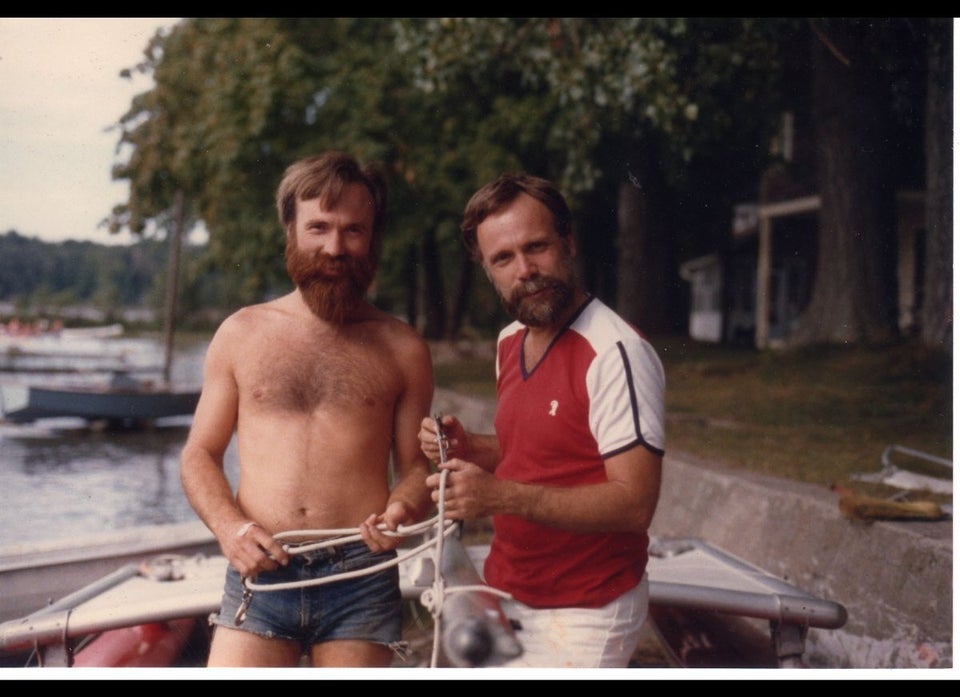 Hipster Trends Your Dad Started