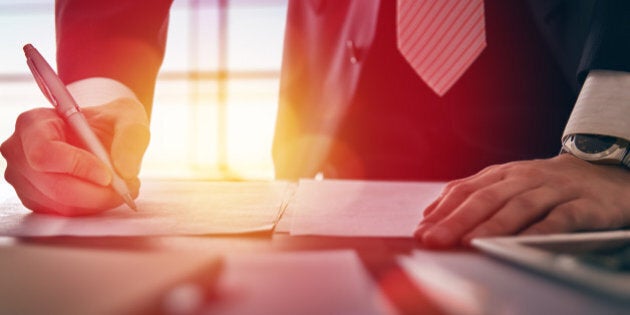 *Blog Posts are not Legal Advice.
Last night I asked my mother and sister if they have been reading my articles. They said "no". I couldn't believe it; I asked "why"? They said I have gotten boring and recommended that I write something fun and different. I half-jokingly told them that I am too deep in my legal career to be "fun" or "different". I met them in the middle and promised that I would write an article that wasn't based on immigration law and policy. The purpose of this article is to reflect on my return to the legal profession after several years of practice.
When I graduated from law school I was 24 years old. I followed my parents' advice and immediately pursued my calls to the bar. Shortly into my legal career, I left the practice of law and started a business with two colleagues called legallinkup.com; the website that connects lawyers and clients based on needs, expertise and budget. The experience allowed me to build connections and travel across the country. In time, I returned to law practice and published an article in November 2013, called "The Transition from Business to Law".
Since that publication, I have been exclusively practicing law. I originally practiced family law, wills/estates, civil litigation and real estate. I then received an offer to practice immigration law with a leading firm in Western Canada. I accepted the offer, wrapped up a busy general practice within weeks and haven't looked back.
I am proud of the work I do because it helps people relocate to Canada. I am also appreciative of the roles and experiences I have had in the legal profession along the way. I have completed work in nearly every area of law, ran trials, closed transactions, drafted wills, spent hours consulting clients in custody, made statements to the media, given lectures to students and lawyers, and grinded out work until all hours in the morning. The combination of these tasks has been exciting, complicated, time consuming and nerve racking at times.
Years later, friends and family continue to ask me if the good outweighs the bad. The answer is "yes", but it took me a while to get here. In the legal profession, it is typical for young lawyers to earn low salaries and transition into different areas of law a few times until they discover their footing. These formative years are important because they allow young lawyers to evaluate the profession and determine how to best utilize their strengths.
I found the beginning years to be trying at times, but now that things have settled for me in immigration law, I realize that my experiences as a young lawyer have contributed to my "end game". For instance, I can assist immigration clients with litigation and family matters that are associated with immigration. No one else at my firm does this work and I have created a niche, which I would not have been able to do without my formative experiences as a young lawyer.
The world and the legal profession are changing in tandem. It is important for lawyers to periodically reflect so that we are not only acknowledging where we are now in our careers, but what it took to get here, so that we can help shape young lawyers and further the profession.