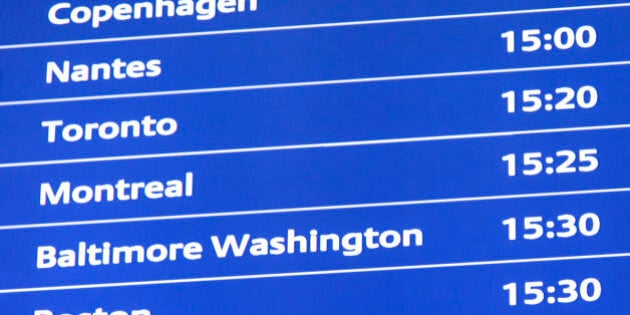 *Blog posts are not legal advice.
For travellers, Canada has a new entry requirement now in effect where visa-exempt foreign nationals who enter Canada by plane now require an Electronic Travel Authorization ("eTA"). This rule applies even if the person is just transiting through Canada.
The fee for an eTA is C$7.00. The application is generally approved within minutes of applying and is valid for the duration of the applicant's passport or a maximum of five years (whichever comes first). If you apply for a new passport, a new eTA application must be submitted as the eTA approval is linked to your passport. The eTA is not necessary for those entering Canada by sea or land. It is also not necessary for U.S. citizens, Canadian permanent residents or those temporary workers/students whose Work/Study Permit was issued after Aug. 1, 2015.
The purpose of the eTA is to identify those that are inadmissible to Canada in an automated and streamlined manner.
The downside of the new requirement is that it will take some time for people to get used to.
Canada is not the first country to implement such a system.
In the United States, they have the Electronic System for Travel Authorization ("ESTA") which is an automated system that determines the eligibility of those travelling to the United States through the Visa Waiver Program ("VWP"), where people from prescribed countries can travel the United States for up to 90 days for leisure or business.
Given that it was only implemented this month (November 2016), this new requirement has delayed some from travelling to Canada that were not aware of it. The critics say that it should be advertised more heavily on Immigration, Refugees, and Citizenship Canada's website and social media. They also say that that the airlines should be advertising this requirement more aggressively.
The downside of the new requirement is that it will take some time for people to get used to, and there are additional fees associated with it. The upside is that it allows Canadian immigration officials to better govern Canada's borders and manage international travel.
Follow HuffPost Canada Blogs on Facebook