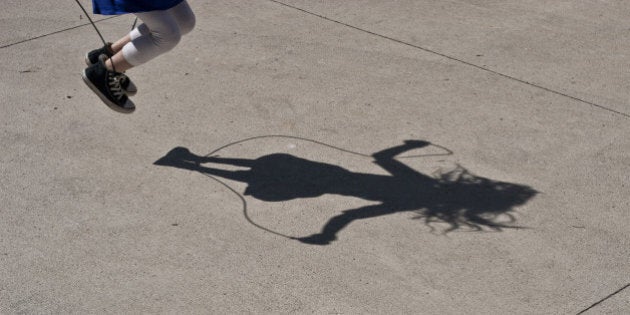 With the approach of the National Day of Remembrance and Action on Violence Against Women, I'm writing to parents across the country to raise awareness of one form of violence that needs to be talked about more often and more publicly.
Parents everywhere pray that their children will be happy, healthy and safe.
They try to give them the skills needed to see them safely through childhood and to help them to develop into strong, self-confident adults who are well-educated and productive members of society.
But how do we teach them to protect themselves from dangers we don't even know exist?
At the time, we didn't know that sex trafficking was a real danger we needed to worry about in Canada.
When our daughter Jessica was 10 years old, we moved to Winnipeg.
It was time for new school, new friends. She was a bright, happy-go-lucky girl with a great sense of humour and she seemed ready for new friendships to begin. Shortly after she started at her new school in our nice, middle-class neighbourhood, our lives started to shift. We didn't realize to what degree until years later, but the damage had begun. Severe bullying had started, and talks with her teacher and principal failed to stop attacks on "that new girl."
She switched schools for grade 6; it was just as bad as the previous school. Shoving and insults met her in the classroom and hallways, crude words describing her were written on washroom walls, and there were paper clips and elastics to punctuate the rudeness and hostility aimed at her. We saw her slowly changing. Nightmares started, grades dropped. She became reclusive and didn't want to leave the house.
Her strong, self-reliant, cheerful self was slipping away. Slowly things changed. She started lying, not having friends come over to our house, breaking curfew. We cherished our children. How was this happening, and what could we do?
Gradually we realized how our move to a different city, combined with bullying, had affected her. She had become anxious. Her self-esteem was plummeting. The social isolation in school caused depression and an enormous sense of loss.
We later found out that Jessica had become so vulnerable and insecure that she had become the perfect target for human traffickers.
Right in our pleasant, middle-class neighbourhood, she had been targeted, groomed and recruited by ruthless men who prey on our young girls.
They are stalkers, searching for someone to target and their hunting grounds are convenience stores, in malls, parks and, in Jessica's case, our local recreation centres.
We thought that type of crime happened in other countries, not Canada.
As their grip on her increased, Jessica started running away. She would return for short periods, then run away again. During these years, she would sometimes come home and ask for help. She was in and out of rehabs and hospitals. Nothing seemed to help.
She returned to Winnipeg, and eventually she was so full of pain, fear and despair that she jumped off the Maryland Bridge in the middle of a frigid December night.
We didn't know if she would make it through that first night, or ever walk again. We recognized that her determination was returning, that confidence was beginning to show itself. She would walk again, the surgeons had done a great job. Slowly but surely, she began to heal emotionally as well as physically.
And she finally became brave enough to tell us what happened to her.
Today, she's in her second year of college, is a wonderful mother to her young child and is involved in trying to make a difference in the lives of other young people. She speaks at addiction centers, churches, hospitals and youth centres in the hopes that her story might have an impact on others, and that they might avoid the pain she has endured. We are grateful that she has survived those terrible years and are incredibly proud of the wonderful young woman she has become.
To all parents, please take the time to research this horrendous criminal activity and demand that action is taken to find and prosecute the predators and help the victims.
Watch your children for signs of personality changes. Don't think this happens only to other people's children.
Sex trafficking is happening right now, in cities and towns across the country, and yes, in your neighbourhood.
The first step in stopping it is for us to start to talk about and raise awareness of just how common and sadly Canadian this crime is.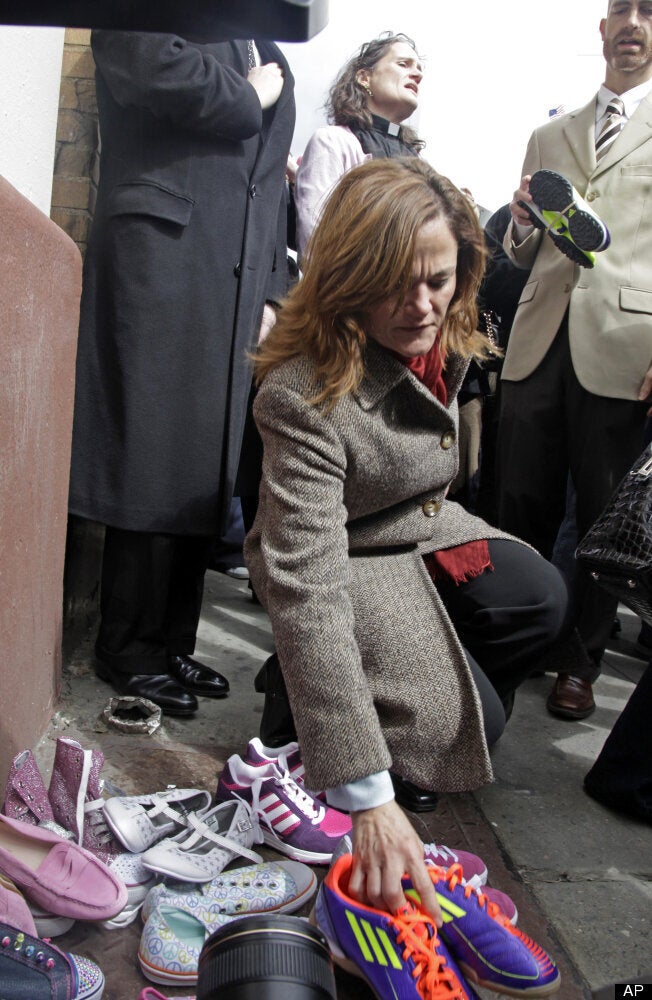 The Faces Of Sex Trafficking