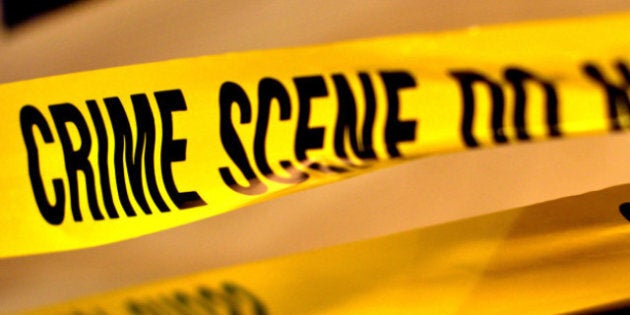 In the modern world, we are encouraged to live in a constant state of fear. There are monsters in every closet. There are gang members behind each display of graffiti. There are child molesters in each parked car outside our local public schools. Politicians eager to exploit the fear embedded in our collective psyche keep demanding more police presence, tougher mandatory minimum legislation and endless funding to "fight crime." One of the hot buttons that wily politicians and those who like the idea of living in a police state constantly discuss is the alleged pervasive proliferation of "gang culture" in our city.
One of the biggest challenges defence lawyers face in practicing criminal law is defending individuals who have been charged with Participating in Activities of a Criminal Organization under 467.11 (1) of The Criminal Code of Canada. As an experienced criminal trial lawyer I have defended many people charged in "gang projects" in and around Toronto. These gang projects are usually given colourful names such as Project XXX, Project Pathfinder, Project Fusion or Project Corral. What this typically means is that almost every summer police swoop into poor neighbourhoods with their search warrants and battering rams and arrest about 80 to 100 people on a variety of criminal organization-related charges. The accused are usually brought to one special "gang prosecution" bail court and the dark comedy slowly begins to unfold.
In an era where theoretically race and class are not supposed to matter, most people who are arrested on these so-called gang projects will never be asked to model for an Abercrombie & Fitch catalogue. They are brought into court like cattle often looking confused and blinking endlessly in the cold glare of the antiseptic lighting. Some complain of hunger, some complain about not being allowed to take their prescription medicine. They commonly display the shoulders of defeated men and mumble softly when asked to acknowledge their names.
The second round of the accused usually involves their girlfriends and the wives who complain about not being allowed to see their children. To add to the circus-like atmosphere at the courthouse, fully-armed SWAT members with their big, scary, "I can kill you dead!" assault rifles are typically stationed outside the courtroom. The sorting out of the charges and the theoretical hierarchy of the gang from the Crown's viewpoint usually takes one to two weeks. To conduct the actual bail hearing may even take longer. At the bail hearing the Crown usually focuses not on the individual accused but speaks in a low grave tone about the alleged gang itself and the number of weapons and the total amount of drugs that have been seized during the entire takedown. The allegations, of course, are at their highest at the bail hearing stage.
I once represented a grandmother in a gang prosecution who at the bail hearing was presented by the Crown as one of the masterminds and active participant in her son's drug trade. She had no criminal record. She was denied bail in short order. The Justice of The Peace determined that this grandmother was a "danger to the public." My client spent almost a year in jail because there was no one available to bail her out. When her bail review at the Superior Court of Justice was finally heard, the Crown vigorously sought her further detention. After a great struggle I managed to secure her release. After a few months as more disclosure came in her alleged role in the so-called gang prosecution became less clear. She was quietly offered a peace bond and all her serious sounding charges were withdrawn by the Crown. Although her picture appeared on the first page of a major Toronto newspaper when she was arrested, when her charges were finally withdrawn, no reporter came to cover the story.
Most people are not aware that a criminal organization is defined in the Criminal Code as being "composed of three or more persons in or outside Canada." In short, if you are participating in a criminal activity with more than one person, you could be prosecuted under this gang legislation. In order to make things easier for the prosecution, the legislation also says the collection of three or more individuals may be "however organized." What that means is that the prosecution does not have to show a strict hierarchy or a traditional organization between the people who have been charged.
When I was young I saw the movie West Side Story. In my head the image of finger-snapping, tight-trouser wearing, dancing Latino males gracefully fighting white working class hoods on their tip toes was forever seared into my brain. At the time I never questioned why only one girl in the entire Spanish Harlem opened her window and answered to the name of Maria! Times have changed.
The gang menace as portrayed by the movies and the local media appears to be deadly. The police and their spokesmen drum up support for their business by endlessly talking about the constant danger of gang culture taking over our schools.
The next time you hear the fear mongering being conducted by a strong-jawed crew-cut individual ask them why the Community Foundations of Canada in a 2009 report entitled "Canada's Vital Signs 2009" reports that overall crime is actually in a 15-year steady decline. After reading the statistics that can be found here ask these Crime and Punishment carnival barkers who likely have never read Fyodor Dostoyevsky why the hard numbers show that:
a) Homicide rate in Canada has NOT been increasing and in fact remains stable over the past decade.
b) Gang related homicide is on the decline.
c) Firearm-related homicide are down 12 per cent
d) Canadians are about six times more likely to commit suicide and about five times more likely to be killed in a traffic accident than they are to be a victim of homicide.
If you are still burdened with a sense of youthful mischief, next time you hear these self -proclaimed, self -appointed saviours of old testament morality and prefects of social order speak in public, start to bleat loudly as a lost sheep. Surely some people in the crowd will get the appropriate reference! You may choose to state that your right to bleat like a sheep in a public meeting is protected under s. 2(b) of The Canadian Charter of Rights and Freedoms.
As always, use your freedom wisely.