Story by Rumnique Nannar / Photos courtesy: Mongrel Media
The response to Deepa Mehta's latest film, Beeba Boys was encouraging at its world premiere at the Toronto International Film Festival -- although wildly different from critical reactions at the press screenings. But that doesn't sway Mehta.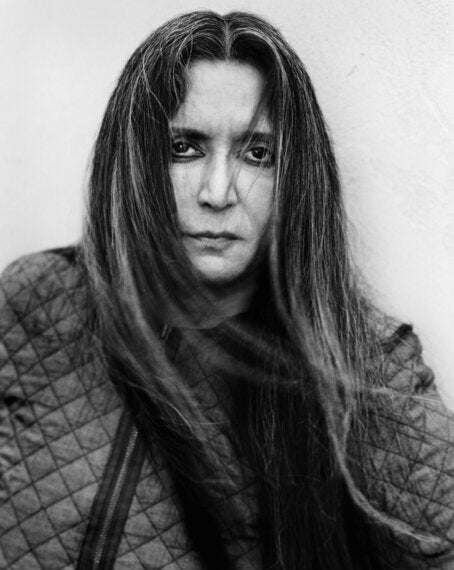 Mehta is feeling satisfied. She tells us that Beeba Boys, her first in the gangster genre, fit her directorial style like a glove, allowing her to look into issues of identity and belonging within the South Asian community in a new way.
"It's that desire for Jeet to become a gangster and what motivates him so that it's not just: here's a brown gangster. He comes from somewhere. He comes from the history of the Komagata Maru in Canada. And he comes from his father who works in the cranberry bogs of Canada. There is a history: it comes from wanting to be seen, it comes from discrimination, it comes from wanting immediate or easy power, and respect."
That desire to be seen is a conscious choice in the film, especially the well-tailored suits and bright colours that the gangsters wear. Mehta looked to blogs like Singh Street Style for inspiration and eschewed the typical gangster looks we've seen in Goodfellas and The Sopranos.
"Everything has to come from the character, and if the character of the gang is, 'We want to be seen. We're over the top by nature, like culturally we're melodramatic.' So how would these people dress? Obviously not in track pants and a baseball cap or gold chains, this is not them. It's not the Armani grey like Reservoir Dogs, so what will their characters wear? What would they culturally be attracted to?"
The loud styling makes the film instantly iconic, especially in casting style icon Waris Ahluwahlia as Manny, the trigger-happy joker of the gang and the one daring enough to pull off neon pink and bright turquoise suits.
Mehta wanted to do more than present their brash styling; she wanted to shatter stereotypes of Sikh characters who often play cabbies or doctors on screen.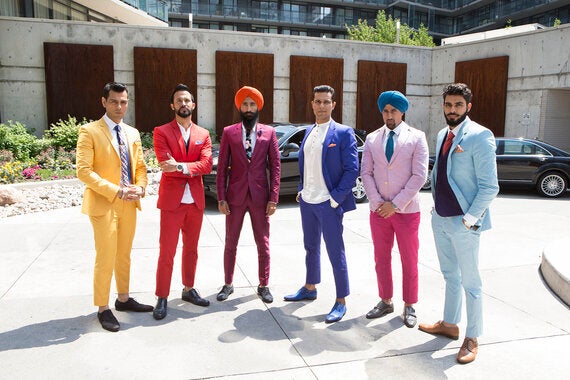 "It's a film for us, not about us. It's been an incredible response from the youth. They just love seeing themselves. That makes a huge difference, because the kids see themselves and they say, 'We can be cool.'" Deepa goes on, "It may be a negative role model, but it's a role model that breaks the stereotypes."
That negative stereotype follows typical Canadian media coverage of South Asian men, which portrays them more often than not as violent and as "the Other." Mehta is steadfast in her belief that the film showcases a different side to these gangsters, like Jeet (played by Indian actor Randeep Hooda) who lives at home and watches David Suzuki programs.
She's also ready for the debates the film will likely start within the South Asian community, beginning with its film festival run, and the wider screen release across Canada on Oct. 16.
"All immigrant groups get defensive. We all want to not create waves, like, 'Why don't we focus on our positive aspects?' Because we do all the time and it's not always true. I think there is no reason that we should not feel confident as a community to say, 'This is a problem.' I'm not making it up, so let's not sweep it under the carpet and let's start talking about it."
Mehta seems reticent to acknowledge that Beeba Boys will earn more scrutiny since it's a feature film that takes liberties with its blend of fact and fiction, unlike documentaries like Warrior Boyz or A Warriors Religion that tackled the lives of gangsters and the community impact in Vancouver and Surrey. Yet, Mehta is keen to highlight that although the film looks at South Asian gangsters, the white-dominant society is equally complicit in creating the structures that create gangsters, that it's a "problem of all Canadians."
Approaching the gangster genre was no easy feat, and Mehta did meticulous research into Vancouver's gang culture and its allure for young men. She sought help from an undercover police officer who noted that in his class, his friends either became gangsters or officers. It was this diverging paradox that Mehta was fascinated by, especially how parenting figured into the trajectory of many gangsters.
"I spent sometime with an undercover police officer in Vancouver. His parents were lower-middle class, respectable people who were trying to make it in this country and who had double shifts in factories, but absolutely made sure that there was no way that their sons would go home or hang around the mall after school. So he joined a hockey club. That's interesting, because your energies are diverted as a teenager."
Mehta also looked into many of Vancouver Sun reporter Kim Bolan's articles and consulted with an ex-gangster for some of the inspiration for the film's familiar storylines that mirror aspects of Bindy Johal and Peter Gill's lives. But it was the recruitment stories from a former gangster that struck her the most.
"He was picked up at the age of 14 at a mall with an older gangster saying, 'Just deliver this dope for us, and I'll give 100 bucks.' He said there'd be days where six or seven teenagers would have so much money and I said, 'What did you do with it?' 'We'd go to Dairy Queen!'" Deepa laughs. "I just thought, 'My God, that's the world!'"
It's that hearty laugh of hers that powers the dark humour in the film, which is something she loves about her favourite scene. Jeet's mother talks about how she goes to aerobics classes with fellow gangster mothers, where they commiserate over their sons and have an outlet to cry.
Although the film definitely doesn't pass the Bechdel test, as the women mainly worry about the men in their lives and are either mothers or lovers, Mehta aimed to make the women important to the narrative.
"I can't help but be a woman, (laughs) so when I start doing a film like this, it's going to be from a female gaze. The female characters are not peripheral. They have solid characters and they have a reason to be there. So, I love the mothers doing their aerobics, and they've got their gold bangles splashing about."
Beeba Boys opens across Canada on Oct. 16.