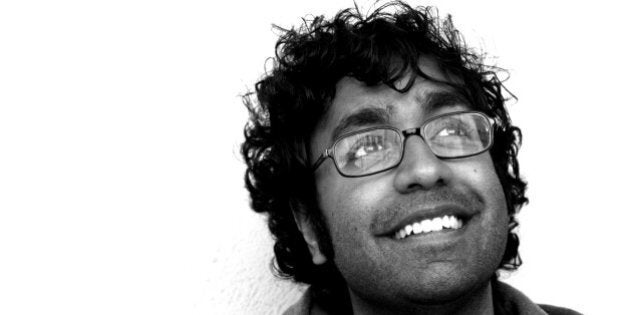 Apart from being one of the sharpest comedians of his generation, Hari Kondabolu can be found on Twitter dropping truth-bombs about Ferguson or pointing out the micro-aggressions in his daily life.
The New York-based comedian is performing in Vancouver on Dec. 5, and if it's anything like how his friend, W. Kamau Bell describes it, the concert will be "the equivalent of a punk rock concert that breaks out at a human rights rally." Sounds like our kind of party.
Here are five reasons to check him out this Friday night at the Biltmore:
1. He's a viral sensation
Chances are, you may have seen Kondabolu's standup videos online, like, "Racism vs White Guilt," from 2010. Or you saw his segment, "The Kondabulletin" on the short-lived but beloved late night show Totally Biased with W. Kamau Bell. Recently, Kondabolu has been a Twitter hero for his critiques about Ferguson, and its impact on race-relations in America. So expect to hear some insightful commentary on it this week.
2. His new material is hilarious
Kondabolu just released his album, "Waiting for 2042," which touches on race, colonialism, and even his ire with Matthew McConaughey. He recorded the album in Oakland during the Trayvon Martin demonstrations. It's a special record for Kondabolu, who felt, " it was the end of a long journey with this material and with all the comedy I'd heard in my life."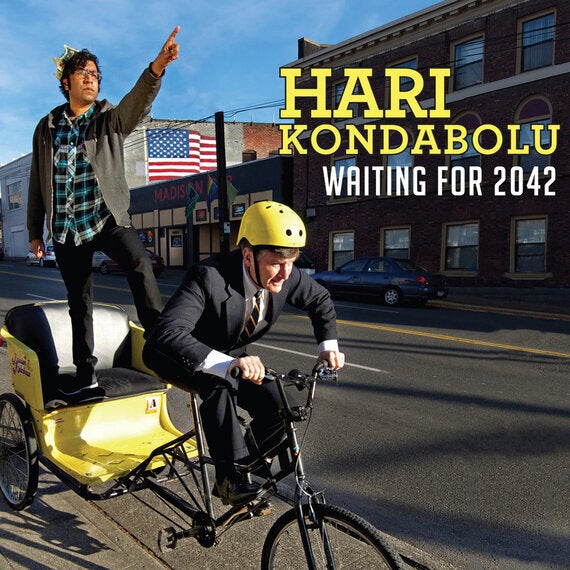 Kondabolu spent much of 2014 on the late-night circuit, with appearances on David Letterman, Jimmy Kimmel and Conan, where they encouraged him to be even edgier. It's an experience that trained him on keeping his jokes tight and fast within his short time slot.
4. He doesn't do accents anymore
Kondabolu has been vocal about his choice to retire accents from his comedy, which he used to use in his earlier material. He thought about his father when he made the decision. "Do people do impressions of my father when he's not in the room? The idea that I was contributing to that in any way was upsetting and it made me not want to do that, because it wasn't worth the laugh."
5. He secretly likes one Bollywood film
Don't talk about Bollywood with Kondabolu after his Vancouver show, especially not "Slumdog Millionaire". But, DO compare notes on "Lagaan," the 2001 Oscar-nominated film on cricket, colonialism, and history; all three topics that Kondabolu can admire in the four-hour epic, except for one part. "That film is basically perfect until the white lady starts singing (laughs). It's very bizarre!"