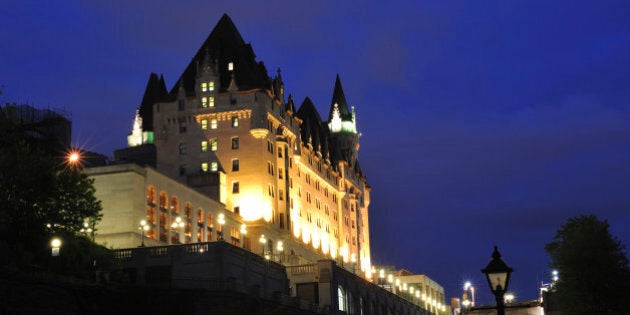 Canadian international assistance is under review. By announcing this review a mere six months into the term of this government, the Liberals have signalled that they are intending this to be an area of significant policy shifts compared to previous governments.
The decision to focus attention on international assistance is not surprising as even Conservatives would probably be unlikely to highlight this as a policy field where they were very successful. Along with the scandal around Bev Oda's $16 orange juice, Conservative development policy is most remembered for its lack of increases in funding and backlogs in project approval, and for the introduction of a focus on mining in a collaboration with the corporate sector.
Few would thus be surprised if the Liberals and Minister Marie-Claude Bibeau were to conclude their review and decide to eliminate attention to the extractive sector. That would be unfortunate, not because this is a significant area of Canadian commercial activity (it is of course), but because Canada is in an unusual position to offer expertise in an area that is of great relevance and significance to developing countries around the world.
Conservative Development Logic
To most critics, bilateral relations with Mongolia and CIRDI were created at the behest of the mining industry, following a logic that Canadian foreign policy should be driven more by commercial interests. For many observers, this is anathema to international assistance which is motivated by enlightened self-interest, or even by altruism.
Not only would the development of resource economies potentially benefit Canadian mining companies and the service industry that is such a large part of that sector, but mining companies themselves could be directly involved in development projects that would solidify their social license to operate, and thus reduce their political risk, or so the Conservative logic went.
An Alternative Logic of Comparative Impact Advantage
Anyone who has worked in the development field, as Min. Bibeau has, knows that this is a crowded and even competitive field in some sectors and locations. Needs assessments are not intended to reveal great secrets, and one donor's assessment thus resembles the next. While donors try to avoid duplication, sometimes mandates arise that are independent of immediate needs, or projects take so long to implement that other projects have claimed a similar space. This situation suggests that consideration of specialization and focused interventions has some merit.
If the International Assistance Review leads to a re-focus away from an exclusive concentration on poverty reduction, perhaps toward the UN's Sustainable Development Goals (SDGs, see my "Development Unplugged" post on this topic), what are the SDGs that Canadian aid might have a comparative advantage in?
Note that this is not a logic of a comparative sales advantage, but rather a comparative impact advantage.
In seeking out concentrations of expertise in Canada, it is difficult to ignore the extractive sector. Given the (good and bad) history and size of this sector, and the lack of global rivals in the density of expertise (other than Australia), should international assistance not leverage this expertise to achieve a lasting impact in developing countries?
Expertise about the mining sector exists in many different parts of Canadian society, among NGOs, in regulators at the First Nations, local, provincial and federal level, in the corporate sector, and among academics.
When communities and governments in developing resource economies are looking for help on how to avoid the "resource curse" or how to structure governance of resource projects, they are looking for expertise in this area and Canada comes to mind for many potential beneficiaries.
When a developing country is seeking help in building and maintaining a dyke, no one would be surprised to see a request for assistance to the Dutch government, so why would countries not turn to Canada for assistance regarding natural resources, and why would Canada not want to respond to such requests?
assistance focused on mining, not to support the (Canadian) mining industry, nor to atone for any (historical or contemporary) sins, but in recognition of the contribution that Canadian expertise can make in this sector.
Elsewhere, I have made other points relevant to the International Assistance Review
Follow HuffPost Canada Blogs on Facebook