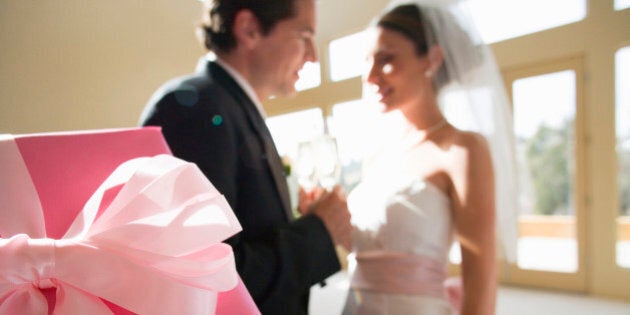 Our daughter is getting married this year.
They have a small home and have everything they need and no room, or place, for the items that would be put on a gift registry.
Is there a polite way of asking for cash, and should you say what you would use it for, e.g. towards a little larger nest/home?
Your daughter is getting married... How lovely!
Once upon a time, etiquette experts would have completely discouraged your daughter of asking for money. Untraditional and tacky, they would have tissed!
As a modern manners maven, I know one thing for sure: etiquette evolves based on societal norms.
These days, couples may live together prior to their wedding and are no longer needing household items to begin their communal life together.
To reflect this current reality, etiquette experts agree, your daughter can request money, in lieu of a pretty boxed gift. The polite way of spreading the word about a couple's wish for money is: good old-fashioned word of mouth.
Generally, it could depend on cultural practices; the couple should never insert gift information on, or with, a wedding invitation. Even the cute phrase "Flat gifts preferred" is inappropriate, even if there is a gift expectation with a wedding invitation. But, as we say, they know their people.
When, and only when, asked about the couple's gift wish, can the couple, their close family members or their wedding attendants, graciously guide guests to offer funds. This should be done tactfully, without pressure.
The couple should make it easy for all their delegates to answer. Presenting them with a "script", will make it easy on those that are not comfortable talking about money. Practicing may also be a good idea.
Here's what it could sound like:
"As you know they've been living together for some time now. Really, they have everything they need. They're hoping to move to a larger nest and have opened a bank account to make that dream come true. I am sure that they would appreciate a contribution towards their new home. However, if you have another idea that you think they will enjoy, I am sure they would be pleased."
Recommend a cheque. Sadly, too often money goes missing.
To whom should the cheque be made?
They should write the name and send it to the person they are closest too.
Remember, gifts should be willingly offered. Hence, a guest can present them with whatever they want. Actually, for those guests who may insist on opting for a home delivered, traditional, beautifully wrapped and bowed box, I recommend that the future newlyweds set up a small gift registry. This way they will avoid receiving something that they may not like, use or already have.
Plus, if the couple has a wedding website or a Facebook event page, where complementary wedding details are added, they could also include their wish for cash on those virtual venues. Ideally, it could be done by a wedding party member.
Lastly, whether your daughter receives dollars or another toaster, she and/or her mate, should send, as soon as possible, a handwritten thank you note.
Want more solutions? Visit Julie's website, like her Facebook page, follow her on Twitter and here in the Huffington Post. Order your autographed copy of Etiquette: Confidence & Credibility. Or, invite her to facilitate a workshop for your team. "Bye-bye embarrassment and faux-pas. Hello confidence and credibility."
Follow HuffPost Canada Blogs on Facebook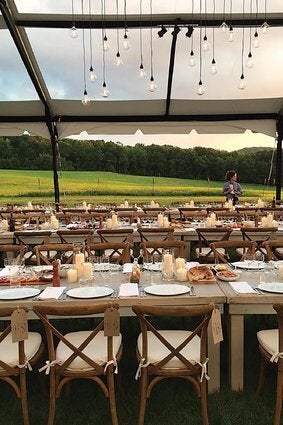 Top 16 Wedding Trends for 2016