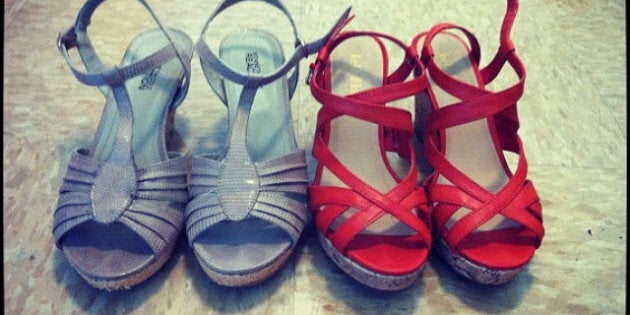 As one of the Huffington Post bloggers, I was invited to write some thoughts on how I relax for the GPS For the Soul Guide. Relax they say? How I say? That's a sticky situation!
"Relax" is what people usually tell me when I'm buzzing around doing some kind of meaningless, thought-swirling chore. They're trying to relax and my bee-havior's driving them crazy.
I can't relax because there's still stuff to do, before I can relax. Relaxing does not come naturally to me. I usually start thinking about relaxing only when everything is in its place and everything's done: my work, the house work, the yard work and the kids' work.
At 50 (just turned the big five-o last month and love this blog), I now know better; I need to plan for r-e-l-a-x-a-t-i-o-n.
As a self-employed business woman, I am good at prioritizing and allocating time for tasks but always found it challenging to input "me" time in my schedule.
Part of the reason why I used to find this "relaxing" somewhat difficult is that I had not really identified what relaxes me.
Over the past few weeks, since the invitation to write a blog for GPS for the Soul came in, I've put on my observer's specs and did my own survey of how my loved ones, friends, colleagues and acquaintances relax in hope of finding the GPS to my soul.
A lot of my professional peers get rid of their stress through exercise and playing sports; solo, in groups or on teams. Some of my girlfriends do spiritual relaxation. They are seeking inner peace by meditating or doing yoga. I also have family members who make time to energize in cultural activities by visiting museums, going to the movies and the theater or just snuggling up with a good book. A few, in my network, get lost in creation by painting, scrapbooking or playing musical instruments.
Although I have done jogging, used to be pretty good at swimming and was the one on top of the cheerleading pyramid, the only exercise I do these days is walking with a purpose or house chores.
While being the spectator on this relaxation research, I have come to the conclusion that I actually relax while doing domestic chores. Really! Mindlessly washing, scrubbing, vacuuming, sorting and putting away, "cleanses my thoughts." My mind goes into idle mode and prioritizes. At the end of the chore, I usually have a sense of accomplishment with the bonus of a clear picture, an action plan. Just like when I get up in the morning with a clear fresh mind. I guess that what I am saying is that when I am polishing the table or making the glass squeak, I am relaxing or at least on my way to a zenner self. This is a surprise revelation but not a eureka moment. It is still work. So on goes my quest.
I tried meditating and all the more esoteric forms of relaxation, but them big wheels they just keep on turning. I end up being more stressed about what feels like a never ending to do list.
I really enjoy all the cultural activities but somehow I only feel right about inputting them in my calendar during vacation periods.
The arts are a big part of me. I love colours, textures, creating anything with my hands. But here too I reserve that for holiday moments. I include cooking in the arts, and whenever time allows me, I am happy to prepare a meal for whoever will be dining with me.
So what's this Sticky Situation blogger to do about relaxing? After much experimentation, I have found my GPS for my soul in the form of the acronym.
Girl time; chatting, listening, sharing with my precious circle of girlfriends always soothes my soul. It works in person, on the phone, on Skype, texting, chatting, Facebooking in live time, over time zones, sporadically or daily.
People watching; just sitting sipping a coffee, making up scenarios, wondering about people's lives, observing. I consider people watching a casual hobby that at times gives me naturalistic observations for sociological, anthropological or psychological research on interpersonal skills; the basis of etiquette.
Shopping; for that very special je ne sais quoi. I love exploring the possibilities to find a perfect match for our home, my wardrobe and especially for that special gift for that special someone.
For all you non-shoppers, to me shopping is like scouting. On a Saturday afternoon my eldest son and I were clothes shopping for him. He looked at me and said: "You really are enjoying this, aren't you?" "Yep," I said in half trance. I guess he could tell by the focused, yet relaxed expression on my face. "I don't get it," he said.
Our big guy scouts hockey rinks for future NHL talents, so I replied: "Shopping is like scouting. When you watch a game you are looking for the very best talent to complement the team. When I go through a store's inventory I look for the most flattering garments for you. Just like you quickly dismiss the slow skater, the not so tall, or the one who makes too many mistakes, I push away the hangers or flip through the piles and dismiss the unflattering shape, the wrong colour and the not long enough. I, just like you, only keep the best, and present them to my client. Lastly, I look at the price tag. As in the world of hockey, money is discussed at the end." "Ah, I get it," he said. "But I still don't like it."
In conclusion to my little experiment, if you are looking for me, the directions on the GPS will probably guide you to a coffee shop, at the mall or on a park bench daydreaming, observing you.