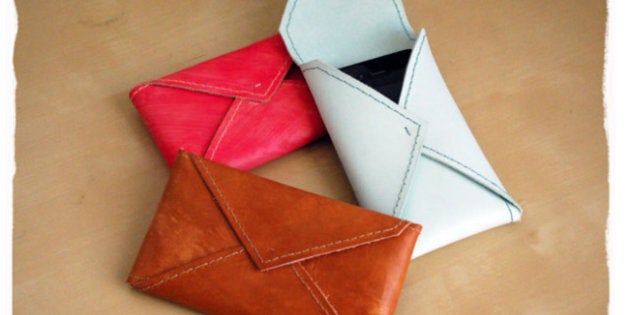 I am a recent graduate who has landed her first management position. My boss is great and I have an amazing team of three under me. I would love to show my appreciation to them all this holiday season but don't want to give them the "wrong" kind of gifts. What would be your suggestions?
First of all congratulations on your new job and secondly count your blessings! You are very fortunate to have good co-workers all around, up and down. I am of the belief that in all our relationships we harvest what we seed, so well done.
Gratitude is one of the most important contributors to harmony at work and the holiday season is a perfect time to show your appreciation. By recognizing your good fortune with good people at work you definitely are on the right track.
Gift giving in the workplace does not have specific rules. In fact, business etiquette does not require you to give gifts at work. It is an organizational custom. Observe your office's practices and when in doubt, to avoid making an intra-office faux-pas, find out from a close colleague or HR.
When buying a gift for workmates you should foremost consider the message you want to convey and not what you expect in return in the future. Your gift allocation should be based on your budget, your past relationship with that person, and their likes.
Let's start with your boss. In most work environments buying a gift for the boss is a "no-no." The reason is simple: It could be perceived as a quest for favours. The colour of Rudolph's famous nose is red, not brown. Let's keep your nose colour intact. Bottom line, your gift to the boss is doing a good job and meeting expectations all year round.
Should you wish to recognize your boss, there are a couple of ways to do it.
Contribute or initiate a group gift from your entire management level by having all of your counterparts chip in.
A handwritten holiday greeting card is another simple, yet very effective, gesture that can go a long way in showing thankfulness. Keep it simple, to the point, and close with the season's wishes.
For your subordinates, you can offer gifts or treat them to a meal.
Should you go the gift route, avoid perceptions of discrimination and favouritism by offering similar gifts of equal value to all. Although you may not expect it, the reality is your employees will compare.
Another popular option is a group gift such as a basket of sweet gourmet treats to be shared by all at the office.
For a department meal, choose a restaurant where all in your group will be able to enjoy the food and the atmosphere.
While in Santa mode, you may also wish to single out a helpful colleague in another department. Offer that gift discreetly and away from the office during a lunch or coffee break.
Now for the tough part, what do you give? It is challenging enough finding that perfect gift for your loved ones, but what about for your cubemates, the ones you see Monday to Friday from nine to five?
Whether you are participating in a Secret Santa, recognizing one co-worker, buying for your boss or subordinates, regularly update your inner "gift GPS" during water cooler talks. Listen for likes, hobbies, and collectibles.
Here is a quick list of do's and don'ts:
Do participate in organized gift-giving; respect the guidelines and budget.
Don't spend less or more than expected. The Grinch and Richie Rich are fictional characters and their behaviours have no place in a civil office environment. Your boss knows how much you make. Based on the value of your gifts, he/she may deduct that you're not very good at managing money or that he/she's paying you too much.
Do take the time to wrap the gift nicely and accompany it with a handwritten note. Slipping a gift receipt inside the box is also a good idea as it gives the receiver the opportunity to exchange it graciously.
Don't buy gag, personal, or fragrant items. Stay clear of alcohol. These gifts could offend, embarrass, or put you and the receiver in a very slippery situation.
Do acknowledge all gifts with a sincere thank you. Handwritten notes are always appropriate.
Popular gifts this season are original USB keys, personalized iPad or eReader leather covers, and charity gift cards. More traditional gifts include journals, upscale pens, desktop accessories, and bookstore or favourite coffee (not yours but theirs) gift cards.
Last, should you receive an unexpected gift or card, remember, you do not have an obligation to reciprocate. Acknowledge the gesture, say thank you, and offer your best holiday wishes.