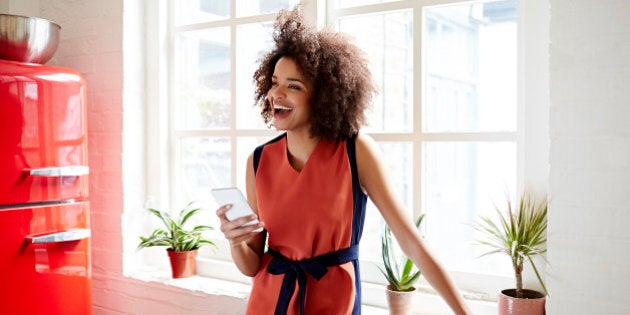 Everywhere in Canada, it's still hot, hot, hot!
I've asked my visual artist to create a new infographic version. This great eye candy infographic version of the post is perfect for sharing, tweeting, posting or pinning.
Whether you are a programmer, an accountant, an administrative assistant or a customer service representative, we all start our day the same way: we look into our closets and choose our clothes. Sometimes we pick based on our moods, but we definitely base our choice on the activities of the day and we should also factor the people that we will interact with. Plus, in the middle of a heat wave, it's all about the weather -- the sometimes very sticky weather. You heard it before, "It's not the heat, it's the humidity!"
But, never ever forget that in the work world, your goal is for people to pay attention to you and not what you wear. You want your clothes and your accessories to put the focus on you and your abilities. You want others, colleagues and customers to look and listen to you; not to admire your cute outfit, the logo on your shirt, the pretty flower painted on your pinkie toe or your un-manicured big toe.
You are aiming for "Wow, he knows his stuff!" and "Yes, she's right. She's great."
Comfort is one thing and an important thing, at that. But rare are the work environments that are not air-conditioned. Actually, some of us find it chilly indoors and keep a jacket or cardigan on at the office. Dress for inside, think of layering options that you can remove on your way into, or out of, work.
The best way to know if you are dressed appropriately is to ask yourself "Do I look the part?" Dressing for work is, yes, dressing for success, but more importantly dressing for your client. If you met a prospective client, would you match the perception that he or she may have of your role in the organization? Dressing for your client is what I teach in my wardrobing workshops and coaching sessions, and it is not all about boring beige or wearing all black.
Whatever you put on to go to work should make you look like you are part of the team and that you can do what you are supposed to, comfortably and professionally.
Summer fabrics may be lighter and closer fitting, so take a good look in the mirror with natural light. Make sure that you are comfortable doing all that you do at work, without revealing what you don't want to show and bringing attention to places where the sun should not shine.
And you, how do you project confidence and credibility, even during a heat wave? Send me your best "how to look cool" summer attire tips and tricks.
Follow HuffPost Canada Blogs on Facebook