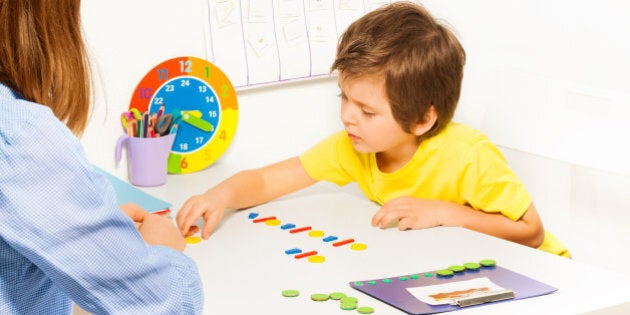 One of the biggest shocks only came after I heard the words, "Your child has autism." No sooner had I recovered from the emotional blow of that sentence, I learned that my son's development -- nary his entire future -- rested on my shoulders.
Kids with autism fare best with early intervention, various therapies that range anywhere from $100-200 per hour. While the provincial government here in Ontario recently vowed to improve wait times and increase access, the current funded therapy (averaging 12-16 hours per year) isn't really enough to significantly impact in a child's life. A fact that few people outside of autism circles seem to know.
And so parents who can, supplement or top up the government's offerings. Since my son was diagnosed five years ago, we have paid out of pocket for any number of therapies: from occupational therapy, speech therapy, behaviour therapy, to social skills training.
A conservative estimate puts the cost at $5-10K per therapy per year. Camps and specialized recreation groups are supplemental. While I've been fortunate to work flexible part-time hours during this time, many caregivers are forced to give up careers in order to manage the intensive needs of their children.
The true cost of autism to families is astronomical. It's not just autism, either. Any child with special needs may require therapies or equipment or medication not covered under private or provincial healthcare plans.
I don't for a second regret or begrudge the various supports my son has had over the years. There's no telling where he would be without them. Still, there's no denying that our family has paid a small fortune, the likes of which, if I dared to add it up, would make my eyes water. We continue to prioritize the support my son receives at a given time because we simply can't do it all.
Autism is synonymous with sacrifice -- and not the kind that comes from cutting nice extras like vacations. Countless families fall deep into debt. Some homeowners remortgage in order to finance therapy.
As a parent it's frustrating not being able to give your child everything they need to thrive. But this much is true: every bit helps. Here are five money-saving resources that have made a world of difference for my family and will hopefully help yours, too:
1. Child Disability Benefit (CDB)
If your child has autism or other special need, you could be eligible for a tax credit via the Canada Revenue Agency (CRA). If, like me, you find all things CRA highly confusing and complicated, this Child Disability Tax Credit Guide breaks down the application process. Read more out about disability tax credit eligibility to find out if your child qualifies. The beauty of the credit is that it may be applied retroactively to the year of diagnosis.
2. Registered Disability Savings Plan (RDSP)
4. Special Services at Home (SSAH)
The Ministry of Community and Social Services manages this funding system. An assessment will determine the particular needs of your child and allocate a lump sum each calendar year, to reimburse the cost of special programs (camps and therapies) or respite workers of your choosing. Apply here.
Follow HuffPost Canada Blogs on Facebook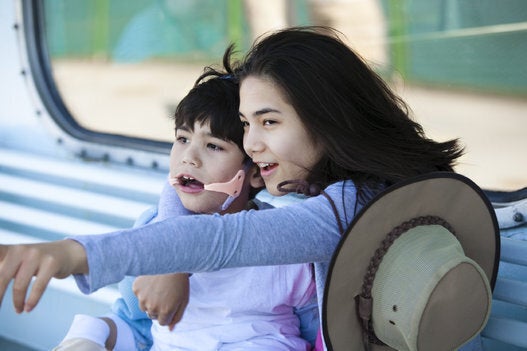 10 Things Parents Of Kids With Special Needs Wish You Would And Wouldn't Do