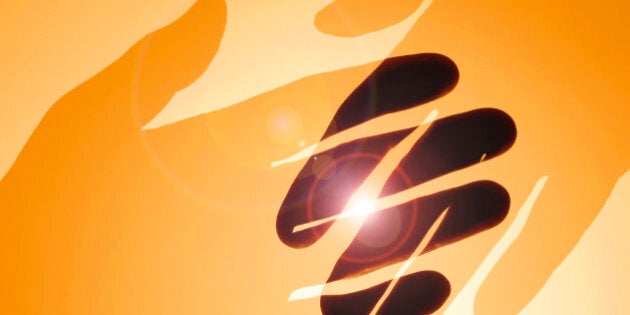 Recently, Noah Rabbani, a skinny 15-year-old teen of Pakistani origin was brutally assaulted with a baseball bat in Hamilton. He has gone through surgery to repair his cracked skull, jaw and teeth.
This has left some Canadians of Pakistani and South Asian descent to worry about the safety of their youth. After all, the attack was unprovoked and quite brutal. They also wonder if this was a hate crime given the hate incidents that have spared neither mosque nor synagogue in the post Trump election era.
As a University Professor, I too am concerned about the well-being of Canadian youth. I see fine young men and women straddled with debt and juggling low paying jobs, volunteering and school. My students from ethnic and sexual minority backgrounds face added stress. No wonder, despite my repeated exhortations to attend class on time, some are often late.
I have had Muslim students tell me of their concerns with anti-Muslim bigotry. Some struggling with sexuality mention that they keep a tab on my blogs that mostly address LGBT concerns in Islam. I also have several black, Somali, Asian and East Indian students, each one of whom have their own stories and struggles.
It is therefore not far fetched for me to recognize that what happened to Rabbani in Hamilton could easily happen to any of my students. This is especially so given the two hate incidents against black men and the series of xenophobic posters that have targeted the Sikh and Muslim communities in Edmonton.
Unchecked hatred that appears in blogs and other online venues has the potential to lead to ugly incidents. We cannot allow such darkness to destroy the social fabric of Canada. Indeed, it was this unchecked hate speech that has indoctrinated many in Pakistan to turn a blind eye to the oppression of Ahmadi Muslims and other religious minorities.
"The responsibility lies upon good citizens to challenge messages that propagate hatred against other communities."
In any society there will always be those who give into their inner anger and project hatred against others. These are the suicide bombers in Pakistan or those who kill in cold blood in North America.
However, what tips them to engage in the unthinkable are often the hateful messages they imbibe in online spaces and elsewhere. As such, the responsibility lies upon good citizens to challenge messages that propagate hatred against other communities.
The need for inter-faith, intra-faith, and inter-community events cannot be over-emphasized. However, hatred is most effectively challenged when community members recognize the work cut out for them. This means that Muslims will have to address the supremacist tropes preached by popular speakers just as members of other communities will have to address the racism and xenophobia that tarnishes the image of their respective communities.
It is my hope that Canadian youth remain safe and secure so they can focus on the important work to keep Canada great. I also hope that hate incidents like the one endured by Rabbani do not happen again. One incident is way too many. I hope that various communities galvanize to play their role in curbing such incidents.
On my part, my classroom will remain a safe space, a sanctuary to all students irrespective of their personal backgrounds so they can be sufficiently challenged to learn the subject matter at hand.
Since his surgery, young Rabbani has spoken on his ordeal. The frail teenager still requires extensive dental surgery, physiotherapy and other learning aids, which are not covered by health insurance. A page seeking funding assistance has been created here.
Many Canadians have offered assistance and have come forward for the Candlelight vigil for Noah Rabbani. Let's continue to fulfill our oaths to stand on guard and keep Canada great.
Follow HuffPost Canada Blogs on Facebook