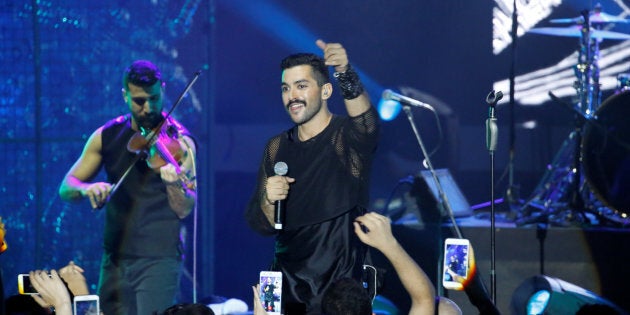 This is not the first time Egypt is cracking down on LGBTQ persons. All of this is déjà vu from 2014. The Cairo 52 case from 2001 is part of legal history.
The pattern is familiar and it is tiring. Human rights violations take place in Muslim countries. Institutional Muslim stakeholders remain silent. Xenophobes pontificate racist opinions. Left-leaning activists conserve their energies against Islamophobia. Brave handful of Canadian Muslims protest to no effect.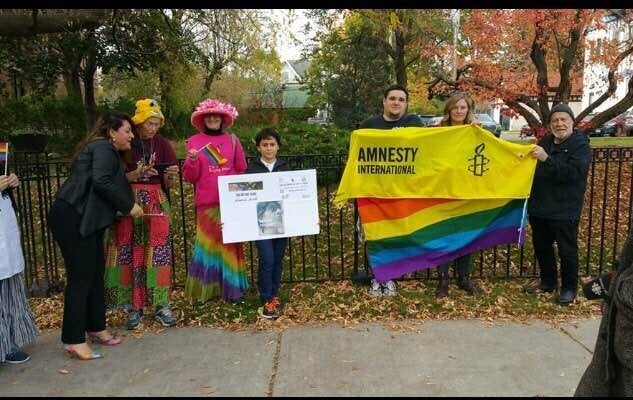 Universalist Muslims and Amnesty International, Ottawa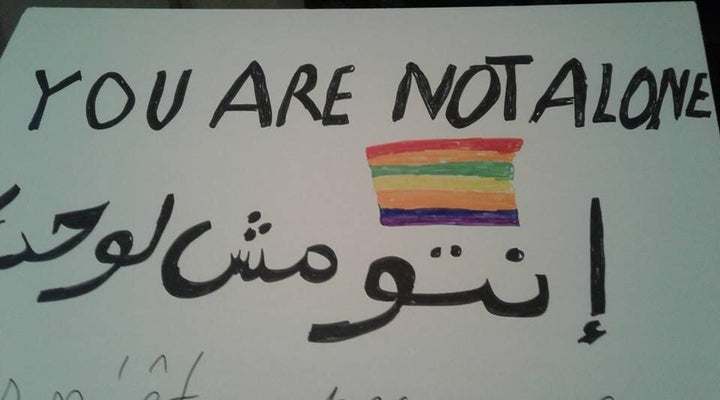 Nabila's sign, Universalist Muslims, Ottawa
Draconian governments seek out a botched religious narrative to detract attention from issues that matter and instead inflict persecution on religious and sexual minorities. Sometimes they are aided by powerful clerics.
The Grand Imam of Al Azhar, the highest learning body in Sunni Islam in Egypt, said "The calls to allow homosexuality as a human right are blatant and are completely strange to eastern men... who are naturally disgusted with such deviance."
His words and those of many like him confirm what LGBTQ Muslims have been saying all this while, that the religious viewpoint of such Muslim leaders is biased by a deep-rooted heterosexism. The Shia-Sunni polemics that include blaming each other's revered personalities with charges of liwat (anal intercourse) only substantiates this point.
As such, unless neo-traditionalist Muslims check their homophobia, we cannot expect a reasonable religious discourse from them.
Both the Egyptian government and the clerics need to remember that proper Islamic values are not about spying and persecuting but upholding privacy and human dignity.
Morality is not based on our capacity for disgust.
In contrast, the late Dr. Maher Hathout, founder of the Muslim Public Affairs Council, emphasized the importance of human dignity and privacy on the issue of homosexuality.
Often neo-traditionalists make analogies between homosexuality and a whole array of unethical conduct, including, adultery. They claim that just as a straight person must sublimate his desires, so must LGBTQ persons.
However, Hathout said, "of course the parallel is not exactly accurate because the homosexual person has no alternatives, so we at least should guarantee dignity and privacy, and no discrimination, because a straight guy ... there is a release."
His words remind Muslims of the Islamic narrative of awrah (privacy) in contrast to the vigilante stance taken by the Egyptian government.
Islamic literature captures the of a man who violated an Islamic law in the privacy of his home. It could have been drinking or some other personal act. Caliph Umar spied on him by climbing the roof top and decided to apply the law against him.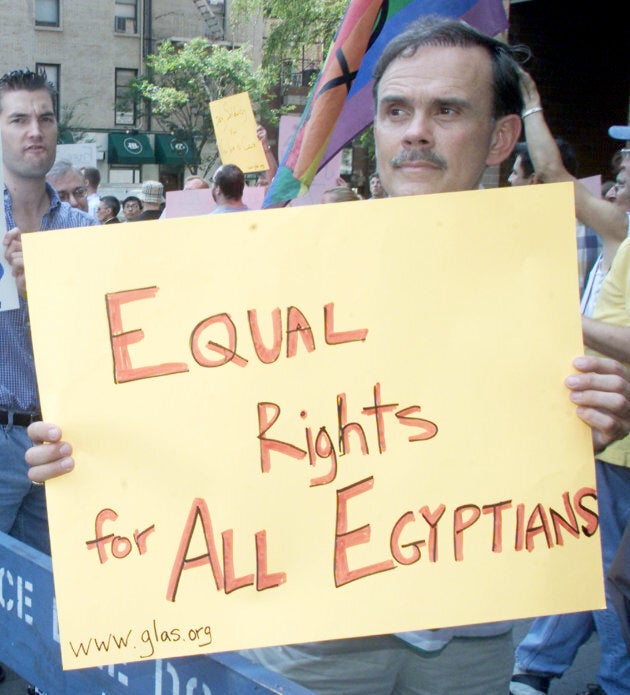 However, he argued with the Caliph that while he had broken one law, the Caliph had broken three Qur'anic laws by spying (49:12), not seeking permission to enter his house (24:27) and not entering from the proper door (2:189).
This narrative shows that spying on people's private conduct is completely against Islamic teachings. In contemporary times, this means not spying on people through their email and cell phones.
It is not clear what the Egyptian government is trying to achieve. On the one hand, it seeks to proscribe homosexual conduct, on the other hand it inflicts amal qaum lut (actions of Lot's people) by subjecting them to forced anal exams and rape in prisons.
The whole fiasco in Egypt is reminiscent of the scene from the Egyptian movie "Yacoubian Building" where a young man is sexually tortured in prison but the religious leader ignores his plight.
Morality is not based on our capacity for disgust.
The same holds true for the Imams at Al Azhar. They were supposed to protect people against abuse of power by rulers and dictators.
But what can one expect from clerics, who have been generally accused of siding with dictators on human rights violations across the Middle East?
Muslim institutional leaders in the West will remain quiet as well unless the victims were from the religious groups. Therefore, it falls on the Egyptian LGBTQ community and their allies to protest outside Egyptian embassies and sign petitions.
In essence, both the Egyptian government and the clerics need to remember that proper Islamic values are not about spying and persecuting but upholding privacy and human dignity.