Sometimes atheists, feminists and LGBTQ rights activists create a new orthodoxy when they demean those who do not share their views. In their critiques they also dictate how allies should think and when they should talk. Battling others for being judgmental and lacking compassion, they become the very embodiment of what they oppose.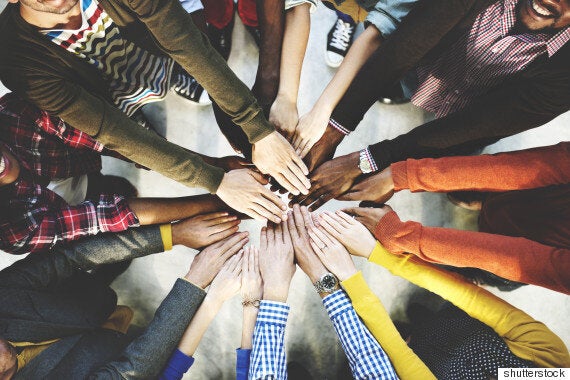 Not all traditionally conservative people are judgmental, sexist or homophobic. They may reject a worldview without God and traditional rules of ethical conduct while being compassionate neighbours and friends.
Disagreement is part of the human experience. Therefore, belittling allies in aggressive tones, dictating their conduct and thought process as if we were the fonts of wisdom by virtue of being oppressed is unwarranted.
Muslim activist Amanda Quraishi aptly captures this new culture of constant haranguing as follows:
"The problem with giving a shit about anything is that as soon as people see that you do, they start complaining that you don't give enough of a shit ... or that you should be giving more of a shit about something else. This never happens to people who give no shits at all."
In order to resist this toxic culture of demeaning others we have to harness the spirit of simple gratitude. Here is a list of unsung straight Muslim allies who have stood by the LGBTQ Muslim community against Islamophobia, homophobia and transphobia in their respective capacities.
"I knew how to pray, fast, read the Qur'an and abstain from pork and alcohol, but I did not know to avoid insulting people. ... I wish I could claim that through repentance and study and prayer I changed, but it was actually a non-Muslim friend who told me that the next day she would be identified in the student newspaper at University of Virginia as a leader of an LGBT group on campus. She was worried what I'd think, no doubt because she had heard me spouting off with anti-gay slurs. I immediately told her it would not change my affection for her in the least."
She includes discussions on sexual minorities in the courses she teaches at the University of Toronto. This year, she invited me to speak to her class. She often asserts:
"LGBTQ Muslims have been in the forefront of supporting Muslim women's rights. ... Yet they are often left out of our telling of that history. ... Too many progressive Muslim women (and men) see LGBTQ Muslims as the third rail in 'progress' because either they make them feel uncomfortable or they are afraid of alienating more conservative elements."
"Dads with hennaed beards and dark sadjah marks have turned out to be some of the most fervent supporters."

-- Nakia Jackson
Muslim activist Nakia Jackson is a proud mother of an autistic son. She has been quite active on issues pertaining to Muslim women, black Muslims, LGBTQ Muslims and their intersections. She has led prayers in gender equal and LGBTQ affirming Muslim spaces on the basis on what she calls "shared authority." Supporting a bisexual Muslim on coming out, she wrote:
"Be prepared to be surprised. Wine-drinking Muslim moms have proven to be curiously homophobic or biphobic. Dads with hennaed beards and dark sadjah marks have turned out to be some of the most fervent supporters of their gay, lesbian, bisexual and transgender children."
Ani Zonneveld of U.S.-based Muslims for Progressive Values has been a staunch ally of LGBTQ Muslims. She works relentlessly on the issue and has offered affirming resources along with officiating Muslim same-sex unions.
A single mother and a lawyer, Shahla Khan Salter of Canada based Universalist Muslims has marched in Pride parades, offered reflection for Pride service and continues to offer her unstinted support to LGBTQ Muslims. Writing against bullying of LGBTQ students, she mentioned:
"In Muslim communities, we may not all agree on whether same-sex sexual relations are permissible. Certainly discord on this issue is not unique to Muslims. But all that schools are doing to promote tolerance must not be undone in the name of religion. There is no room for hatred and intolerance in any religion -- and in my humble opinion, especially in Islam."
One hopes that as the LGBTQ Muslim community matures, they will remember and honour these courageous straight Muslim allies.
Imam Mohammed developed and taught a course in Muslim sexuality at San Diego State University. He has given several presentations on LGBTQ concerns in Islam and has offered "methods of arguing against the fundamentalist interpretations of proscription."
In 2015, a Muslim school principal in Toronto, Chanicka, resisted conservative parents when they attacked the sex education curriculum in Ontario. He firmly expressed that "in the school system, children must learn that there are different kinds of families and to learn to respect those differences."
He expressed his solidarity again when he rallied dozens of Muslim organizations and faith leaders across Canada to sign onto a public statement against homophobia and transphobia in the wake of the Orlando shooting.
However, this is not an exhaustive list of straight Muslim allies. One hopes that as the LGBTQ Muslim community matures, they will remember and honour these courageous straight Muslim allies.
Follow HuffPost Canada Blogs on Facebook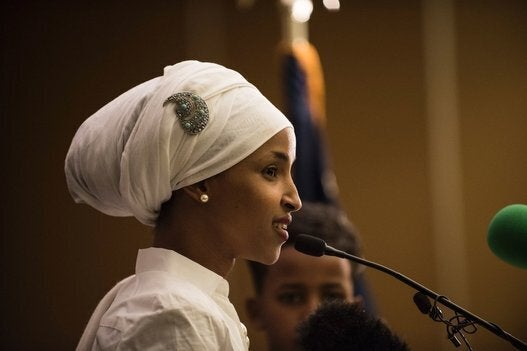 Muslim Women Who Made A Difference In 2016