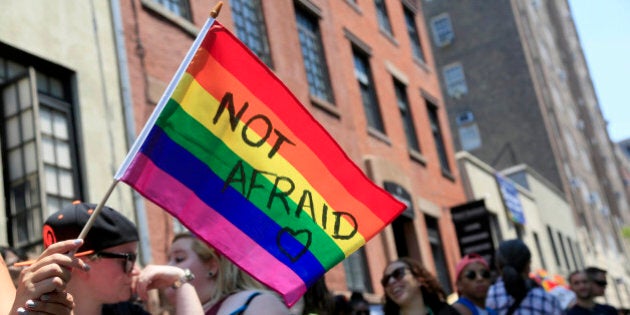 Many conservative Muslim leaders, at least in North America, no longer uphold the death punishment for homosexuality. There are popular speakers who still do so but they are increasingly finding that it is not politically expedient to air such views. Although, they still prescribe permanent celibacy to gay Muslims as a test.
Groups like Muslims for Progressive Values and Universalist Muslims fully affirm LGBT Muslims. However, there are some leaders, outside these circles, who have gone beyond the rhetoric of "the test of permanent celibacy." Muslim community members can learn how five such leaders support LGBT Muslims in their own ways as follows.
1) Rejecting sham marriages
In 2013, Ayman Fadel from Augusta, Georgia wrote a powerful article titled "My Journey from Homophobe to Less Bad of a Human!" The article did not include any hermeneutical gymnastics but simply the reflection of an honest Muslim wading through tradition and modernity.
Fadel argued that sexual orientation is innate and immutable, therefore gay Muslims should not be married against their will. He also expressed how their spouses become victims of such sham marriages.
Many conservative Muslim leaders who view homosexuality as a test from Allah have come to concede this much. Certainly, Muslim community members can at the very least reject sham marriages for the sake of both their gay and straight children.
2) Recognizing that family is family and love is love
In 2013, Omid Safi, a professor in Islamic studies, wrote that his support of same-sex marriage is based on the fact that family is family and love is love. Like Fadel, he did not delve into hermeneutical gymnastics but mentioned his own observations as a Muslim. He expressed how gay parents shower the "same love, affection, and attention on their children" as his own family does and that his children have gay and lesbian friends.
Certainly, Muslim community members can understand that their children are not growing up in vacuum and that they may have gay peers and colleagues. This should enable them to recognize the importance of family and love for their LGBT neighbours.
3) Expressing solidarity with LGBT Muslims
It is one thing to support the LGBT community and quite another to support LGBT Muslims. However, last year, the Grand Mufti of Zambia, Assadullah Mwale, pushed boundaries by supporting Muhsin Hendricks, an openly gay Imam. Mwale mentioned that he is encouraging other Imams to support "Brother Muhsin" for "he needs everyone of us."
Mwale believes that Allah has created people including gays and lesbians the way they are and that "everyone is allowed in Islam and very much welcomed." Like Fadel and Safi, he feels that the solution on Muslim LGBT concerns lies in "interaction" and "sensitization." Indeed, Muslim community members can stand by their LGBT co-religionists, as brothers and sisters in faith, against discrimination and prejudice.
4) Guaranteeing privacy and leniency
In 2013, the late Maher Hathout, founder of the Muslim Public Affairs Council, mentioned in an interview on the need for compassion towards gay offspring of Muslim parents. Specifically, he asserted that the parallel between a gay and straight person is not accurate for the latter has an option of sexual release through marriage. He acknowledged the tremendous burden on a gay Muslim dealing with permanent celibacy and even stated that, "whatever happens, should happen in privacy," leaving the judgment to God. Indeed, Muslim community members can ensure satr (privacy) and address issues with ʿafw (forgiving mistakes).
5) Breaking the analogy of LGBT Muslim youth with Lot's people
While Hathout's proposal may be helpful in countries with draconian laws, his solution perpetuates the closet and is not feasible for places with legal same-sex unions. Fortunately, in 2012, Mohammad Fadel, a professor of Islamic law, supported same-sex marriage as a civil contract based on the argument of equal access to public benefits. Last year, he pushed further to reflect on the possible accommodation of same-sex relationships in Islam through the argument of necessity and reducing harm. He wrote:
"One might take the view that the homosexuality that the Qur'an condemns is that which is freely chosen and is thus condemned as a kind of sexual excess that knows no restraint. One could interpret the story of Lot in precisely such a way: that a substantial portion of the men in that town preferred same-sex relations over heterosexual relations, even though they were perfectly capable of heterosexual relations."
Certainly, and this maybe the hardest thing to do, Muslim community members can stop equating LGBT Muslim youth with Lot's people. Specifically, they can recognize that the conduct of Lot's people, which comprised of inhospitality (15:70), highway robbery and evil deeds in public assemblies (29:29), threats of eviction (7:82) and forcible access to guests (11:79), does not apply to vulnerable LGBT Muslim youth.
In conclusion, leaders outside progressive Muslim circles have moved beyond the celibacy prescription to address the concerns of their fellow co-religionists. Time may allow them to fully affirm gay Muslims in their own unique ways. Meanwhile, Muslim community members can certainly reject sham marriages, recognize that family is family, express solidarity with LGBT Muslims, guarantee privacy and for the sake of LGBT Muslim youth, push themselves towards a relevant and reasonable understanding of the Qur'an.
Follow HuffPost Canada Blogs on Facebook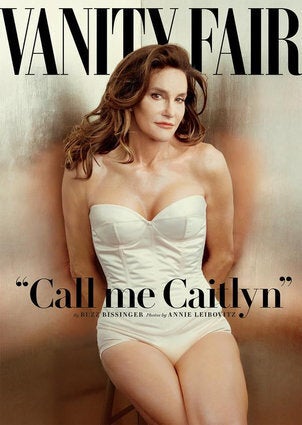 Celebrity LGBT Moments Of The Year