Abide by the truth even if your shadow deserts you ~ Amin Ahsan Islahi
Mainstream Muslim institution stakeholders often ignore the contributions of progressive Muslims. They believe that the contributions of progressive Muslims are limited to women rights and LGBTQ rights. However, despite their small numbers, progressive Muslims have been relentlessly working on issues that include Syria, Palestine, racism, human rights abuses and Islamophobia.
Often accused of watering down the religion or acting upon their desires, progressive Muslims are reduced to a caricature. They are often ignored in the Conferences hosted by mainstream Muslim institutions. However, given the increasing calls for the persecution of liberal Muslims in Malaysia and Pakistan, the importance of intra-faith dialogue cannot be understated.
The umbrella of progressive Muslims is quite large. It includes practicing Muslims and cultural Muslims, straight and LGBTQ, women who wear the headscarf and those who avoid it, and Muslims of various religious bents. However, what unites them all is their common affiliation with Islam.
While progressive Muslims adopt viewpoints that go against the classical grain on issues related to women and LGBTQ Muslims, it is important to reject caricatures by highlighting their many contributions beyond these two issues.
Muslim academic Dr. Adis Duderija writes that progressive Muslim discourse "refuses to accept either a hegemony of Western secularism or a hegemony of Islamist fundamentalism." He also asserts that, "progressive Islam has a very robust, systematic and authentic theoretical underpinning."
Progressive Muslims are forging their own narrative, one that is radically inclusive and counters zulm (oppression) in its multiple manifestations. The following provides a snapshot of five leaders in the progressive Muslim movement.
1) Ani Zonneveld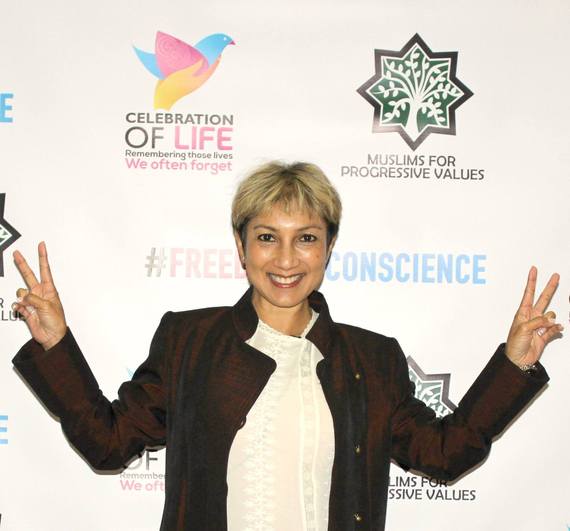 Affectionately called Anitollah, she is the founder and President of Muslims for Progressive Values (MPV) in the U.S. Despite receiving threats, she has been relentlessly working on fundraising for Syrian refugees, highlighting human rights abuses in the Middle East and challenging the basis for radicalism while undermining Islamophobia.
She is concerned that instead of acknowledging progressive Muslim efforts, some non-Muslims simply regurgitate the line that Muslims are not speaking out against radicalization. She highlights the importance of amplifying the voices of reform minded Muslim men and women who are imprisoned in the Middle East by authoritarian regimes.
In the aftermath of the Syrian children who were gassed, she harrowingly reminded people on the need for intersectional work.
"As gay rights activists, do you only support your rights and not that of others? As a Muslim, are you just going to narrow your concerns around anti-Islam/Muslim hate? And people of the Jewish faith, are you only going to care about your history and the survival of your people and the security of Israel?"
2) Shahla Khan Salter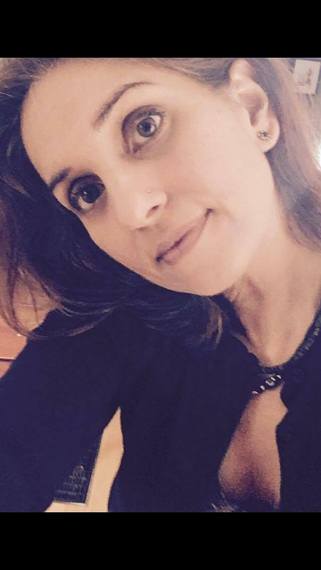 A lawyer and a single mother of three, she is the director of Universalist Muslims in Canada. She takes a broad look at the economic and political forces that cause oppression in the Muslim world and the West.
She has consistently raised concerns on Gaza, Iraq, Syria, and the role of ISIS, Saudi Arabia and Israel in inflicting oppression in the Middle East. As head of a small grass roots community, she has called for sanctions against regimes complicit in human rights abuses, while standing up against Islamophobia here in the west
She has highlighted the plight of Christians in Pakistan, human rights activists in Saudi Arabia, black lives and anti-Semitism in the West and the role of American drones that target innocent civilians as collateral damage.
Like Ani, she emphasizes the need for intersectional work.
"Under wide threat of injustice, supporting one another, regardless of faith is essential. Those with other beliefs are defending us -- we must defend them as well. How? By supporting Standing Rock while demanding peace for Syria. By attending multi-faith gatherings at our local synagogue. By marching behind Black activists because Black Lives Matter."
3) Frank Parmir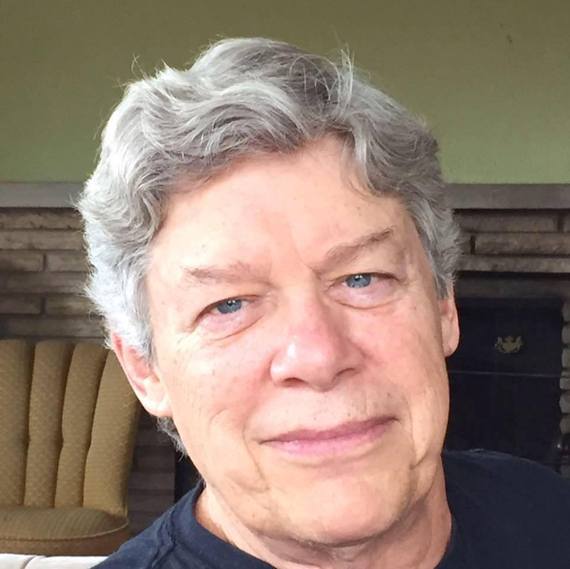 The septuagenarian, anti-nuclear weapons activist is the President of MPV Columbus. With a predilection for universal Sufism he has written passionately on human rights abuses inflicted on Palestinians. He is also a strong proponent of economic justice. He declares:
"In a competitive economy, until each child born has equal access to the nurturance needed to prosper, no personal wealth is fairly earned, justly owned, or rightly defended."
4) Imtiaz Popat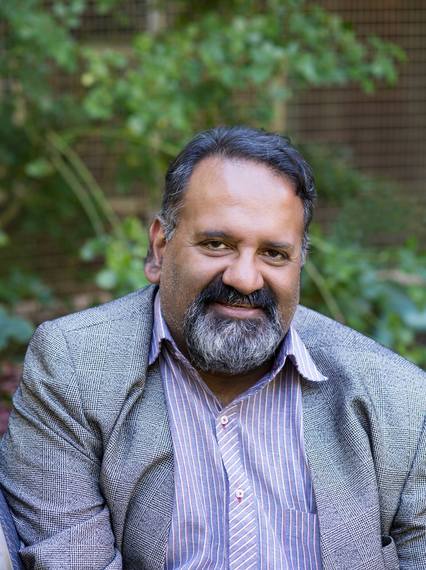 Leading the LGBTQ support group Salaam Vancouver, he is a community radio and television host and an equal rights activist. Like other progressive Muslims, he is concerned about the role of the West, especially Canada, in selling arms to regimes like those in Saudi Arabia despite their human rights abuses. He is also concerned about the rise of right wing militia in the West and emphasizes intersectional activism including indigenous communities.
5) Nakia Jackson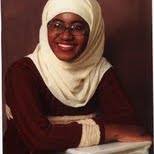 A proud mother of an autistic son and a strong supporter of many causes including Black Lives Matter, she reminds us that progressive activism also includes nurturing healthy communities. She has written about reaching out to Muslim children through story telling, drama, architecture, design, and games. On home-schooling her son, she writes:
"I shape lessons to tell the story of humanity as we experience it; not as the vast majority of humans waiting around for European men to bring civilization, but as stars in their own stories. ... Our book selections place people who are like him at the forefront of their own stories, so he learns that he is not an elective or a sidebar that he will learn about in later grades, but a main character in a powerful story, one that began before he was born and whose chapters he will have the opportunity to write."
There are many other progressive Muslim voices, which include Kelly Wentworth and Pamela Taylor, who are actively contributing to Muslim communities in multiple ways. It would be a shame to not have their voices represented in the annual conventions and conferences hosted by mainstream Muslim institution stakeholders.
Photos used with permission of these leaders
Follow HuffPost Canada Blogs on Facebook