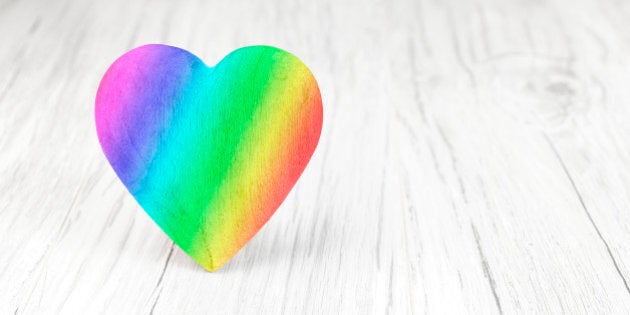 Love alone cuts argument short, for it alone comes to the rescue when you cry for help against disputes ~ Rumi
Valentine's Day will soon be upon us. Many Muslims celebrate it in their own special way. Some celebrate it to honour the love for their beloveds, while others cherish it with their parents or children.
Indeed, human beings were created with deep desire for belonging, companionship and above all love. However, conservative Muslim leaders equate the legitimate desires of LGBT Muslims for intimacy and affection with the urges and desires of alcoholics and drug addicts.
Such leaders feel that desires must be checked to conform to their worldview shaped by a deep-seated heterosexism. Such bias also informs their reading of the scriptures. As a result, they are able take a story about inhospitality and subjugation and make it about the condemnation of love between same gender couples.
Many LGBT Muslims end up feeling dejected and unloved.
This religious fervour allows them to perpetuate cultural taboos that subject vulnerable sexual minorities to hatred and contempt. As a consequence, LGBT Muslims may find themselves in loveless marriages or self-imposed loneliness encouraged by the martyr of love narrative. They may also find themselves on the receiving end by their own families or in the way of harm on the streets. In some cases, marginalization even turns to persecution.
Even in gay spaces, LGBT Muslims may have to contend with rampant anti-Muslim bigotry on top of the pressures of a forbidding subculture shaped by concerns of body image, skin colour and other attributes.
Many LGBT Muslims end up feeling dejected and unloved. To fill this void some resort to unhealthy sexuality whereas others turn to puritanism. Still others go through suicide ideation for they find no meaning in life in the absence of the fulfillment of their deepest desire to love and to be loved.
The movie Fire captures this powerful longing through the words of the protagonist, Radha.
"Without desire I was dead,

Without desire

there's no point in living,

I desire to live."

"I desire Sita,<

I desire her warmth,

her compassion, her body.

I desire to live again."
Progressive, inclusive and Universalist Muslims understand the incredible amount of duress faced by LGBT Muslims and the pressing human need for love. It is for this reason many of them have banded together to let vulnerable LGBT Muslims know to not let go of hope and to live beyond mere existence.
Gay and straight, young and old, men and women, white and coloured, Sunni and Shia Muslims have come together from far and wide to send a powerful message to LGBT Muslims that "Allah Loves us All."
This love is not based on conditions of trials and tests but is shaped by the value of radical inclusion instilled by the Prophet's teaching to love for humanity what we love for our ownselves.
Their message is simple. It would be a calumny against the Creator to spend one's life appeasing the fears of other human beings. It would equally be ingratitude to the Creator to harbour self-hatred that arises from the inability to meet forbidding subculture expectations.
Progressive, inclusive and Universalist Muslims bless LGBT Muslims in their path to love and to be loved. They counsel them to let go of inner conflict, heal from cognitive dissonance and rediscover their childlike awe and wonder that frees them from the shackles of societal conformity and false expectations.
In essence, Muslims of various stripes have banded together in the following video to let LGBT Muslims know to not let go of hope for "Allah Loves us All".
Junaid Jahangir, Assistant Professor, MacEwan University, Edmonton, Alberta
Fauzya Talib, founding member of the Ottawa Valley Unity Mosque
Tanda Chmilovska, Coordinating Imam of Calgary Alberta Unity Mosque
Garrett Nicholas Fugate-Kiriakos, PhD Candidate in Islamic Studies, Boston University
Omar Sarwar, Queer Muslim Activist and PhD Candidate in History, Columbia University
Dino Suhonic, Maruf, Dutch Queer Muslims
Shayma Johnson, women and LGBT rights activist, Strathmore, Alberta
Owais Siddiqui, straight Muslim ally and activist, Edmonton, Alberta
Mark Brustman, writer and activist , Oakland, California.
Frank Parmir, Director, Muslims for Progressive Values, Columbus, Ohio
Kelly Wentworth, Secretary, Muslims for Progressive Values; President, MPV-Atlanta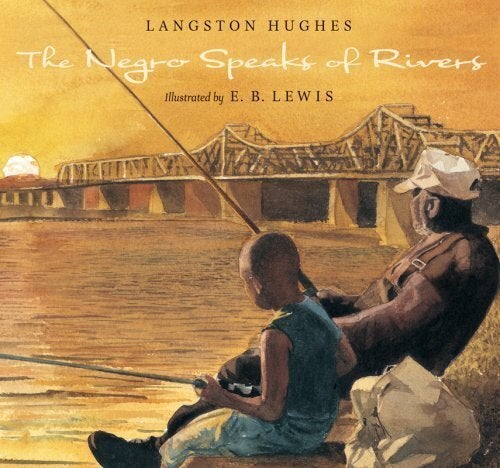 33 Great Moments In Cultural History That Wouldn't Have Happened Without LGBT People