My first public screening of the film Girl Rising was in Seattle. The theatre was sold out. The energy was electric. Despite five years of work on the film and a huge campaign to support it, I wasn't nervous. I was more curious to see how people would respond to the stories on the screen.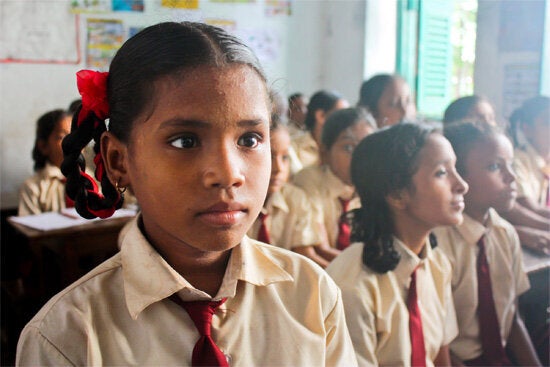 Which bits would make the audience smile? Which parts would make them so angry that they clenched their armrests? Would anyone push back tears -- whether of heartbreak or joy -- as I had done countless times while making the picture?
I won't give it away. I invite you to personally experience the stories of nine incredible girls -- all rising up against the cruellest of circumstances -- as Girl Rising crosses Canada this month. But I will tell you why this is a film like no other.
Girl Rising tells of girls facing arranged marriages, child slavery, and other injustices we only read about here in Canada. But the girls in the film all have a common ally: education. By getting an education, they're all able to change the course of their lives, breaking barriers and creating change.
Even before I began work on the film, I had spent time living alongside girls and women in the developing world. It was clear to me that education is like a magical ingredient in their empowerment, and a catalyst to transform their societies. The bottom line is this: education works.
This truth was something embedded in my heart. Moreover, it was supported in my mind by countless girls I had met from all around the world, and the impact education has on them that I had seen for myself. If we could only get out some of these powerful stories, help the public to see what was possible. There was no doubt in my mind that people would be moved to help make it happen for more girls.
Sitting in that theatre in Seattle, I realized there is no formula for predicting who will be affected by which story. Just behind me was a class of middle-school girls, and just ahead, a group of men. Many women filled the seats between. I could see by their faces, their hand movements, giggles and even their Kleenex, that they were feeling a whole spectrum of different emotions.
This film has something for everyone. At a recent screening in Victoria, we saw women in the audience as expected -- but also men, and teenagers. They'd been invited though World Vision's campaign to find more sponsors for children overseas, Just One Child. It was so exciting to see the film working to generate discussion among all kinds of people.
For me, looking around the theatre is one of the best feelings that anyone with a message to convey to the world can feel.
This week, Canadians have a unique opportunity as Girl Rising comes to their communities from September 12-18. Because World Vision is presenting the film, viewers have a chance to take action right away -- by sponsoring a child. Sponsoring a girl will give her access to the education that will help her change the course of her life.
I had a chance to screen the film with a girl who was educated through sponsorship, Teriano Lesancha. Teriano is the first woman from the largely nomadic African Maasai people to ever graduate from university. It's an incredible milestone and an amazing feat.
Not only did she love the film, but Teriano stayed after to sponsor a little girl -- in addition to the one she already sponsors. For me, it shows the power of storytelling to inspire individuals to take action.
Simple truth in a complicated time
We live in a time that can feel overwhelmingly full of issues. It's hard to believe that there's any simple way for any one person to contribute to bettering the future of this world.
But I now know, from watching the way that change comes about, that such change is entirely possible. A simple opportunity to learn can easily blossom into significant growth -- not only for one girl but for the community all around her.
Here in Canada, each person raising their voice to say "I believe in educating girls" has a similar power. It doesn't have to be sponsorship. It can be a posting on your Facebook, a comment in the school playground to other parents, a word to your children.
It doesn't seem like much, but word spreads. People listen. And the more we talk about something, the more commonplace it becomes. Not dull or predictable -- but feasible, attainable. Lives will begin to change. Girls will lift their communities out of poverty and nations will be more peaceful. Economies will grow; vicious cycles will be broken.
I am quite sure that if we all take the vow to educate others and ourselves about the issue, that in our lifetime, we will see global change. And then, we will stand proud, knowing that we helped play a part in making the world a better place.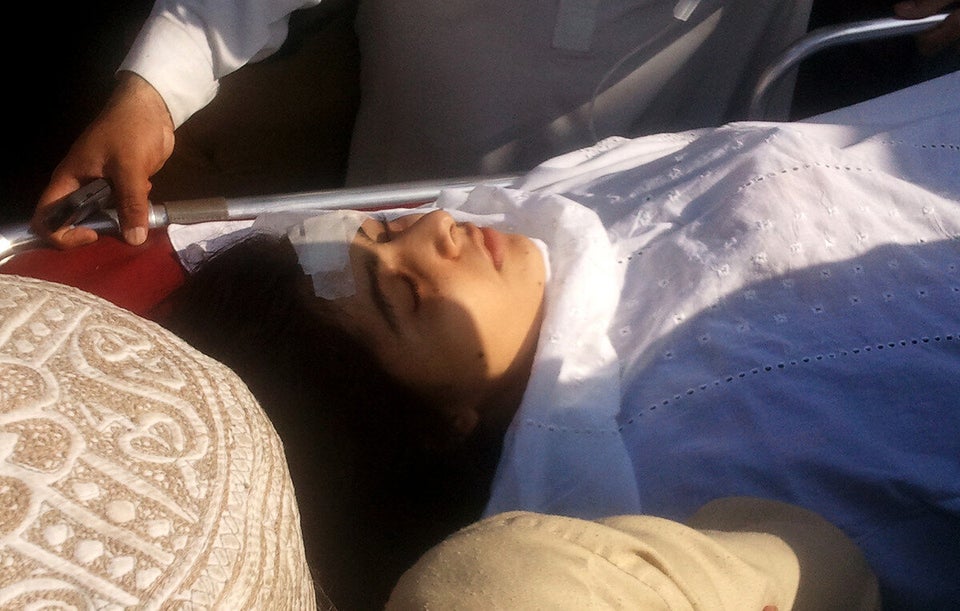 Young Pakistani Activist Attacked