Flickr: Maulim
My husband is a very neat and organized kind of man, and one of his pet peeves is clutter. It started as a joke when we moved into our house. He was determined to avoid covering every surface in ornaments and trinkets. He would very patiently tell me "Kara, just say NO to knick-knacks." It made me laugh every time he said it, but it was a good way of gently getting the message across.
I think of this expression every December, when people ask what we would like for Christmas. About five years ago, I really did start saying 'NO' to knick-knacks -- not only getting them, but giving them as well.
That was the Christmas I discovered World Vision Gifts.
I didn't know how my family would react when I asked for this change in approach, but their response was amazing. They loved the goats, clothing and medical supplies which were donated on their behalf to needy families overseas. And even better, they began to give these and other items from World Vision as presents. I was overjoyed that the message had spread, and I am so excited now to see the familiar World Vision cards under the tree and in my email inbox.
Seeing is believing
For me, the power of these presents came to life when, as a World Vision volunteer, I made trips to Ethiopia, Armenia and Peru. I met people who had received goats, cows, seeds and other items through World Vision Gifts. I was wowed by how these seemingly simple items have provided independence and hope for families and communities. It made it very clear to me that these gifts change lives.
In a village in Ethiopia, one family was very insistent that we go to their house to see the goats they received. They were so proud of these animals and the difference they have made. The goats have provided nutritious milk, and given birth to baby goats that could be sold for income. This has helped the family to cover essential costs like school fees, clothing and doctors' visits.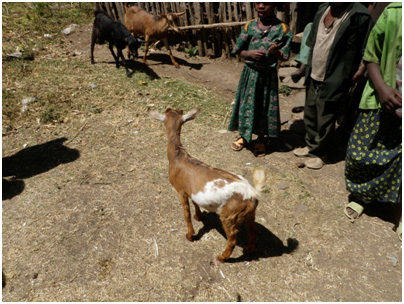 Families in Ethiopia are able to pay school and doctors' fees, with the help of goats received through World Vision Gifts
I saw a similar story of hope in Armenia, when I met a family that received a cow. They were all smiles when they spoke of the difference the cow had made in their lives, and the reliable source of nutrition and income it had become.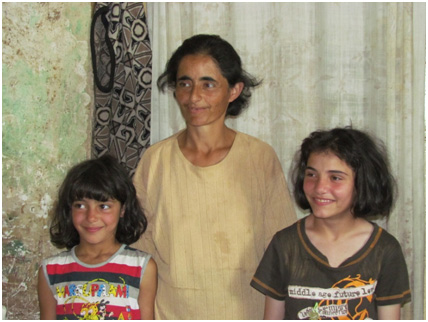 This Armenian family was all smiles as they shared the difference a cow had made in their lives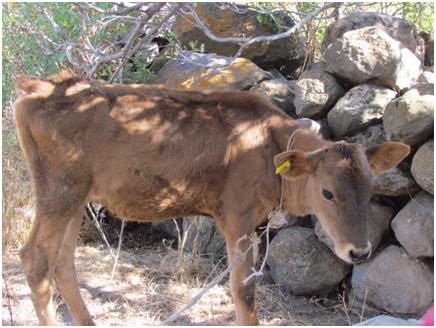 Looking for a leg up
None of the families I met was looking for a handout. What they wanted was a leg up. They wanted a way to look after their children over the long term, and to help their community and neighbours too. Not only are these gifts meaningful for the people who have received them, it's a lot of fun to choose an item that matches someone's interests or passions here at home. Last year, I gave the "Supply a Classroom" gift to a teacher friend of mine who's really passionate about education. This provides books, paper and pencils -- learning tools we take for granted here in Canada -- to a classroom overseas.
So this year I will again crack open my World Vision Gifts catalogue and look for thoughtful ways to surprise my family and help families around the world. I won't be giving things for Christmas -- I'll be giving hope.