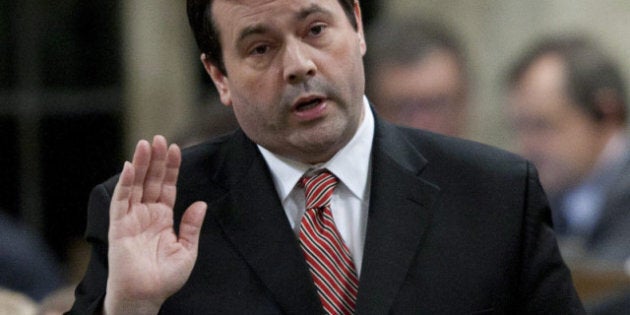 Federal Minister of Citizenship and Immigration, Jason Kenney, accidentally hit "reply all" on a heated e-mail, wherein he called Alberta's deputy premier Thomas Lukaszuk a "complete and utter asshole."
His experience, though a disappointing one, serves as a stern reminder to keep our e-mail etiquette in check.
His first wrong turn was replying to the initial e-mail when he was obviously quite upset.
Kenney's reply came five minutes after the initial message, suggesting he responded in the heat of the moment -- never a good idea.
When an e-mail makes tempers flare, it is best to draft a reply, if only for catharsis, then walk away from it for a few hours, or sleep on it. Re-visit your draft response with fresh eyes (which might have prevented Kenney from misspelling Lukaszuk's name) and a clear head. Then you can soften your diction as needed.
In fact, e-mail might not be the best medium for a reply, anyway. Any message that is so emotionally charged that you're calling someone an asshole sounds like it warrants a face-to-face meeting, or a phone call at the very least.
It might also be worth noting that an email intended for one recipient may very well end up public. A quick screen shot and a "forward" key are all one needs to make anything go viral.
Resist the temptation to treat anything digital, whether it is an e-mail or a tweet, with a veil of anonymity.