They've truly thought of everything. July is now dubbed Cellphone Courtesy Month, though it is worth noting that we should all consider being courteous for the other eleven months of the year, too.
To mark this newly minted awareness month, and hopefully spark good cellphone decorum all year-round, TELUS recently surveyed Canadians to gauge their thoughts on cellphone etiquette.
When Canadians were asked "when or where is it completely unacceptable for others to use their smartphone", more people indicated movie theatres than funerals (12 per cent versus. 10 per cent, respectively).
Face to palm. The data suggests that we don't have a cell phone etiquette problem so much as a crisis of humanity.
The survey showed that respondents overwhelmingly admit to using their smartphone to tune someone out, or to avoid conversation. Fully 75 per cent of people said they purposefully use their smartphone to tune people out and nearly a third (30 per cent) even admitted to doing so on the day they were surveyed.
The survey also found that we are twice as likely to whip out our phones around family and friends (83 per cent) than we are when we are at the office (40 per cent).
More than half (54 per cent) of respondents said that if their counterpart whipped out their phone on a first date, there wouldn't be a second one. In fact, 16 per cent said they would end the date early if their companion couldn't keep it in their pants (their phone, that is).
I've said it before and I'll say it again: don't do things with your phone that you wouldn't do in the flesh. Sitting at a dinner table, what's the harm in squeezing in a sneaky text, right? But would you, at that same table, ignore the friend you're in mid-conversation with, and strike up a new conversation with someone you recognize behind you? Maybe you're bored at a wedding (I know, I know, some speeches go one longer that an Academy Award acceptance) and want to know how the Jays game is going? Checking the score on Twitter is akin to speaking over the person who is talking, and asking someone what's up with the game.
Here's the thing: this isn't really new territory. Our phones have been welded to our hands for a few years now. It is looking like they'll stay there, so we need to figure this out. Tricky. Very trickaaay.
Know that feeling of rebuff when someone turns their attention away from you and straight into their little screen? It doesn't feel good at all. Being slighted, in any way, stings. So back to basics and the good news is that it is wonderfully simple: treat others the way we all want to be treated. All 12 months of the year.
If this topic really hits home for you and makes you want to confess for phone manner misdemeanors, there is salvation on the way. TELUS is inviting Canadians to come clean and share their cellphone etiquette confessions this July on Twitter and Instagram using the hashtag #keepitinyourpants. Check out KeepitinYourPants.ca for more information.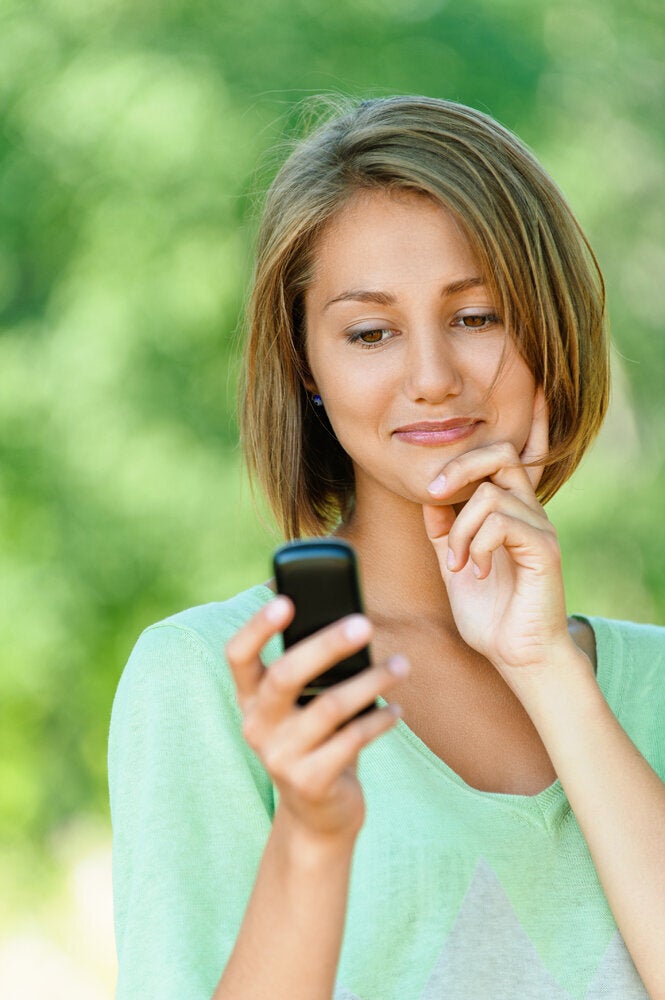 6 Signs Your Smartphone Is Stressing You Out