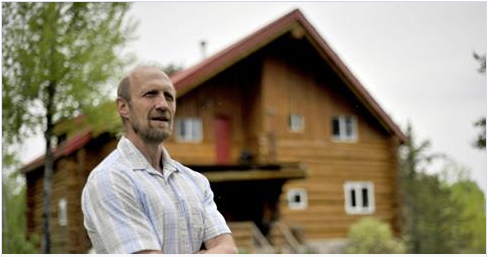 Most Canadians probably expect the government to treat them fairly even if they don't do all the paperwork the law demands. Who would ever imagine that failing to fill out some forms could result in a jail sentence of 18 months, an order preventing you from earning your living, and a fine of $116,000?
Wake up, Canadians. Bruce Montague -- an Ontario man who has never been convicted of, or even charged with, any form of violence, theft or fraud -- has had precisely this penalty imposed upon him for failing to fill out some forms. The financial portion of the penalty was confirmed in June by the Ontario Court of Appeal. On November 20, the Supreme Court of Canada declined to hear a further appeal.
Bruce used to be a licenced gunsmith in northern Ontario. Apparently he was a very good one -- several local police officers and at least one Crown attorney used him routinely to service their firearms.
In 1995, parliament enacted a far-reaching gun control law known as Bill C-68. Bruce objected to C-68 as a violation of citizens' constitutional rights. He turned to civil disobedience in order to trigger a court challenge. He allowed his gunsmith licence to lapse in 2002, and his firearms acquisition certificate in 2003. Finally, about two years later, the authorities got around to charging him.
There's no question that if Bruce had filled out the applications to renew his licences, he would have received them. He was a respected, upstanding citizen with no criminal record.
However, because he chose to commit these paperwork offences, Bruce found himself convicted of roughly two dozen counts of possessing unlicenced firearms. He was sentenced to 18 months in jail and a lifetime prohibition order from possessing firearms; therefore, he can no longer be a gunsmith. Moreover, his entire inventory of firearms and ammunition (worth roughly $116,000) was forfeited to the Crown.
The Ontario Court of Appeal's decision demonstrated once again the gulf between Canada's urban and rural populations. It referred to Bruce's firearms as an "arsenal of weapons . . . [that] may have been sufficient for a small scale insurrection." Rifles and handguns may frighten city dwellers who never see them except in movies. But for many rural dwellers (hunters, trappers, farmers, etc.), they are tools of the trade. For the person who manufactures, sells and repairs them, they are merely inventory. That's what they were for Bruce. There was no evidence of any intended insurrection.
The Court of Appeal also seemed to find it frightening that Bruce "believed himself to be preparing to defend himself, and others, in the event of a war." The court was probably unaware that in June, 1940, after the Dunkirk evacuation, the British nation was left virtually unarmed. Years of stringent gun control had left few weapons in Britain. The American Rifleman magazine appealed for Americans to send pistols, rifles, revolvers and shotguns to Britain so the British could defend their homeland against an impending German invasion. Thousands of Americans responded. Winston Churchill later wrote, "When the ships from America approached our shores with their priceless arms, special trains were waiting in all ports to receive their cargoes. . . . By the end of July we were an armed nation."
These days, it may not be so silly after all for Bruce to fear the thought of Canada facing a war unarmed.
Meanwhile, now that the firearms confiscation claim of the federal government has been granted, Bruce and his wife Donna face another hurdle: the Ontario government is trying to confiscate their home as either "proceeds of unlawful activity" or an "instrument of unlawful activity" under the province's civil forfeiture law. Bruce's gunsmith shop was located in the home, and Ontario says this taints the house with all the illegal activity that went on there, i.e. the keeping of unlicensed firearms.
My organization, the Canadian Constitution Foundation, has been representing the Montagues since 2013 and will continue to represent them through this next ordeal. We view Ontario's civil forfeiture law (and its counterparts in other provinces) as a serious threat to citizens' property rights. If the Montagues' house can be confiscated over something as minor as not filling out forms, then nobody's property is safe.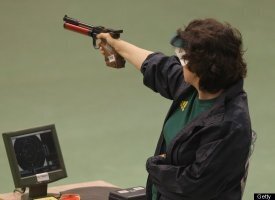 Gun Laws Around The World