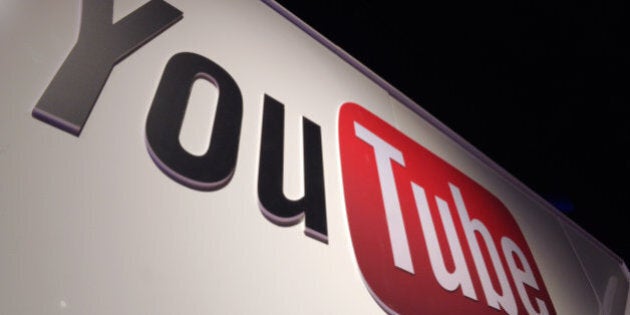 Whether you're a performer, a brand, or on the verge of building your business, it's important for you to understand the power of video in influencing your target audience. The power of YouTube in particular is astonishing. Brands and performers understand they need to play in the video space, but tend to get stumped when it comes to ideation, content creation and execution.
Why does certain YouTube content have the ability to bring so many people to the party?
I asked myself this question when I came across a Rosetta Stone commercial I acted in two years ago. We (the actors) thought the videos were simply being used on the company's website. I was wrong.
The videos were placed on YouTube as part of a multi-channel distribution strategy. The words "Rosetta Stone" in combination with, "Learning French" in the title attracted over 17,000 views online! The 2nd Rosetta Stone series garnered almost 16,000 hits.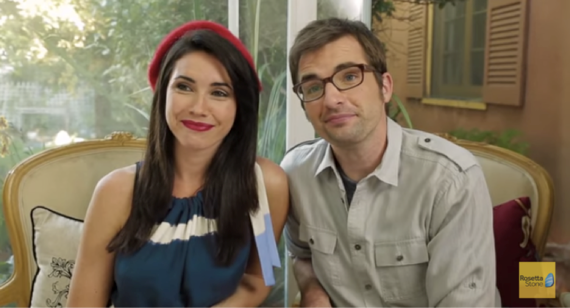 What can we learn from the power of digital video? What are brands and performers doing to set themselves apart, and what can we create that will give us an advantage, and keep eyes glued to our product?
5 POP-CULTURE MANTRAS: TO PLAY IN THE DIGITAL VIDEO SPACE
1. Field of Dreams -- Shoeless Joe Jackson (Ray Liotta)
Mantra: "If you build it, they will come."
Does building a YouTube channel take time? YES, and it can attract even larger audiences when the following are consistently addressed.
A) Audience engagement: The more you interact with your audience on various social media platforms, i.e. in blog comments, on Facebook, or by providing Twitter takeaways -- the higher the return viewing rate.
B) Consistency: Having the same host and by delivering solid, similar content (Intros and extros being similar, for example) will build trust with your audience. Trust is a key ingredient to audiences coming back and building your brand.
C) Quality: A good quality production with terrific lighting, talented hosts or actors and a great script is a tried and true way of building your credibility as a performer or brand.
2. Casablanca -- Rick Blaine (Humphrey Bogart)
Mantra: "Louis, I think this is the beginning of a beautiful friendship"
YouTube Superstar Grace Helbig (2+ million following) is feeling her beautiful new-found friendship, signing on for a new show on E! Television Network. She leveraged her unique comedy and writing abilities, with a knack for entertaining the tweens. Who LIVES on YouTube? Tweens. Who gets a network show? Grace. Brilliant!
3. Sex and the City -- Samantha Jones (Kim Cattrall)
Mantra: "The Bad News is you're fired. The good news is now I can fuck you."
Digital video advertising now trumps television advertising, with a 58 higher engagement. Television executives no longer only operate in the traditional television space: they've pivoted to multi-tiered distribution channels which means that content creators should be considering developing cross device content for multi-channel advertising options.
4. Dead Poets Society -- John Keating (Robin Williams)
Mantra: "Carpe Diem. Seize the day, boys. Make your lives extraordinary."
Now more than ever content producers have the power that broadcasters once controlled. There is nothing holding you back from writing and producing a show giving the world that special something only you can provide.
5. Zero Dark Thirty -- Maya (Jessica Chastain)
Mantra: "I'm the mother-fucker who found the house."
Who exactly started YouTube? Chad Hurley and his friends, employees at PayPal, were frustrated when they didn't have a platform to share videos. Cut to 2006 and their sale of YouTube, for a cool $1.65 Billion. Yes, billion. So what's coming next? They say augmented reality with (Oculus Rift) virtual reality headset will likely transform the way we digest video.
So where does this leave you? As a performer, a brand, or entrepreneur, you have the ability to continually create content. You have the ability to showcase your opinions, be creative, show art, and share videos of social relevance. Take the challenge to share your story live, on platforms where people want to hear from you and may be inspired to create something of their own. I'm taking the challenge, will you?
Karis MacDougall is a multi-faceted Canadian actress and producer best known for her work as Olivia in "Vain: The Sordid Story of Christian Vain" & as a producer with Getty Images video team. She's interviewed celebrities like Adam Sandler, Chelsea Clinton and Arianna Huffington herself. ;) Here, she shares her insights into digital video and the power of social media. You can follow her on Facebook + Instagram @karismacdougall, on Google+, or check out her website www.karismacdougall.com. If you liked this article or know someone who could benefit from reading it, click here to share it with your friends and colleagues.