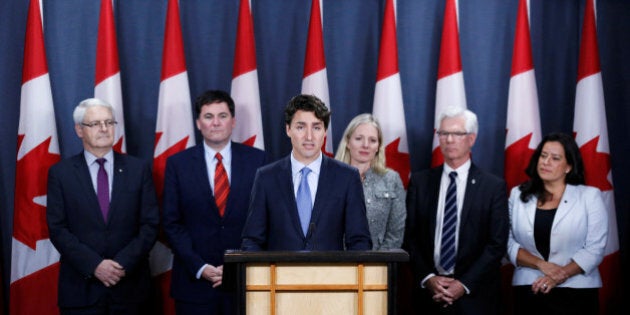 It's been a year since Canada returned from Paris victorious.
At the COP21 climate change talks, Canada joined the global community in setting a course for international climate action with the adoption of the Paris Agreement. During the negotiations, Canada's Environment Minster, Catherine McKenna, expressed support for global efforts to limit warming to 1.5°C above pre-industrial levels.
She also made a strong push for human rights language -- especially indigenous rights -- in the body of the Paris text, and clearly stated that the Harper government's greenhouse gas (GHG) emissions reduction target (30 per cent of 2005 levels by 2030) would serve as a "floor" not a ceiling.
And now, the first ministers have delivered Canada's climate plan.
This is no doubt, a historic development. For the first time, Canada's climate target is backed by an actual plan. And this plan is supported by (almost) all of the provincial and territorial premiers.
Unfortunately, however, that's about where the good news ends.
Canada's "Paris commitment" vs. the "Paris Agreement"
The new climate framework is only a starting point for serious climate action. It could have been so much more, except that it is built on a vastly inadequate emissions reduction target. What the federal government had signaled as insufficient now serves as its highest aspiration.
But hasn't the government claimed that its new plan is consistent with its "Paris commitment"?
The Paris Agreement, ratified by the House of Commons in October, seeks to "strengthen the global response to the threat of climate change ... [by] holding the increase in the global average temperature to well below 2°C above pre-industrial levels and pursuing efforts to limit the temperature increase to 1.5°C above pre-industrial levels".
Canada's Paris commitment, however, is the short-hand used by the government for its "nationally determined contribution," the emissions-reduction goal it has set for itself. The Liberal government is using the same target it inherited from the Conservatives: to reduce GHG emissions 30 per cent below 2005 levels by 2030.
That means getting us down to 524 megatons (Mt) of CO₂e emissions annually by 2030. In 2014, Canada emitted 732 Mt .
Canada's Paris commitment, therefore, is fundamentally incompatible with the Paris Agreement. It does not represent Canada's fair share in the global effort to reduce emissions. Put simply, it is an unacceptably unambitious baseline.
Pipelines prevent more ambitious Paris target
The new federal-provincial/territorial climate framework includes several measures -- a modest carbon pricing benchmark, industry regulations, and significant investment in public transportation -- that should get them to their established target.
At the same time, the government continues to support the expansion of the oil and gas sector, Canada's largest source of GHG emissions.
Both Prime Minister Trudeau and Premier Notley highlight Alberta's new legislated absolute cap of 100 Mt a year on emissions from the oil sands sector as a major contribution to Canada's climate plan. But they omit a critical detail: under this cap, oil sands emissions are allowed to grow. (In 2014, they totaled 68 Mt).
Closely related to oil sands expansion, of course, is the recent approval of the Kinder Morgan Trans Mountain pipeline and the Line 3 replacement project. Science suggests that due to associated lifecycle emissions, the climate impact of these two pipelines will be staggering.
A good first step, but with a big caveat
There was a long moment on Friday evening when the fate of Canada's new climate plan was in doubt. In that moment, the tremendous significance of having a plan at all, even one based on an inadequate target, was brought into clear focus. So, despite shortfalls and limitations, this is indeed a good news story.
Still, the current moment, defined so fully by the global climate crisis, presents our country with a unique opportunity to chart a better course to put the Canadian economy at the service of people and the planet.
Moving forward, our government must look carefully at its approach to energy development and infrastructure. Canada needs a justice-based approach that respects the rights of indigenous peoples, includes a just transition plan for Canadian workers, and supports adaptation and mitigation efforts in the Global South.
Follow HuffPost Canada Blogs on Facebook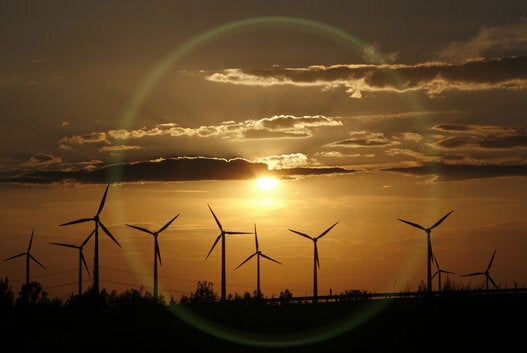 Renewable Energy Installations