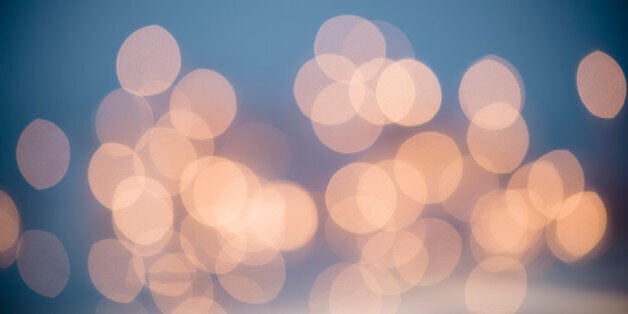 This will be my mother's fifth Christmas since her life-altering injury and a hospitalization that produced a cascade of incidents and a record number of medical errors that left her many times at death's door.
That's five more years of enjoying her garden in all its seasons and smelling the roses that she planted more than half a century ago. Five more years of joy from her Irish Setter and the cats she rescued before her horrible accident. Five more years of being moved by, and sometimes singing along with, her favourite Broadway musicals. Listening to them again with her, I almost think Oscar Hammerstein had my mother's journey in mind when he wrote some of those inspiring lyrics that call out to the indomitable nature of the human soul.
There have been five more Christmas trees she has helped to decorate, each ornament she hangs producing a smile of satisfaction that she must have displayed when she began that tradition as a young child in the same home she lives in today. Five more years have come and gone hearing, and eventually being able to read aloud again, the poetry that has been a constant companion all her life. Five more years of feeling and returning the love of family and friends in a way that leaves everyone inspired after spending time with her, especially if they know the incredible journey she was willing to embark upon in order to get to this point in her life. Five more years of the radiant smile and the unfailing courtesy that have long been her signature in dealing with others.
This was not the way it was supposed to be, of course. Doctors, some recently out of medical school and others with decades of distinguished experience, all insisted that Mother had no chance of surviving. One, who headed the trauma unit of a major teaching hospital, "guaranteed" she would never leave the hospital alive. Others pronounced her demise "imminent" almost on a daily basis. They cited her advanced age and statistics that showed no one with the kind of cerebral injuries she sustained ever lives very long, and certainly none ever survives a cardiac arrest.
At one point, we were told that "there are ways" to hasten her passing in order to spare her and her family from the inevitable suffering that was to come. Had we heeded that advice and encouraged her to give up, it would have been her last Christmas four years ago.
What they did not tell us is that in the course of her hospitalization there would be another, almost insurmountable, barrier to her survival: during her six-month stay at two Ontario hospitals, a record was set and it was not a good one. More medical errors were inflicted on her than on any previous patient in a hospital setting, according to available literature. We gave up counting the number of errors, based on her medical chart and consultation with world-renowned experts, when it reached 4,000. Her days and nights were filled with agony and needless risk because of them. Still, she did not give up.
My mother's remarkable recovery would not have been possible without the determination of her family and the care she receives on a 24/7 basis. And the love and devotion of a nurse who has been visiting my mother several times a week for the past few years has made an incalculable difference. Trained as a nurse in the midst of World War II, my mother knows an exemplary member of her profession when she sees one, and she found that in Nurse Kay.
But when all is said and done, it is my mother herself, and the faith that is found in her deep heart's core, where life is honoured each day as a gift from God, that has allowed these years demarcated by Christmas joys, to be celebrated.
It is unfortunate that none of the specialists and brain surgeons who were so quick to dismiss my mother as just another elderly statistic with no hope of a future had no interest in learning how she has defied the odds: the odds they gave as zero. Not even researchers into brain injuries were the least bit curious about what should really be a case for the clinical textbooks. When medical experts and practitioners are unaware of the exceptions to their standard prognosis, and the patients that actually survive and go on to live meaningful lives for years, they give an incomplete picture to other patients and families and deprive them of facts they surely want to have.
My hope, and it is one she shares, is that Mother's story will help to inspire other patients and families who often face a lonely and bleak time in hospital, especially at Christmas, as we once did.
Sometimes the clinical team, even with the best of intentions, can miss an important component in a patient's care that is just as powerful as any drug. Hope, like faith, truly is a gift that can spark miracles.
It is that gift that this year allows my mother to enjoy her 94th Christmas. And for her family to share it with her in boundless appreciation.
Happy holidays to everyone.