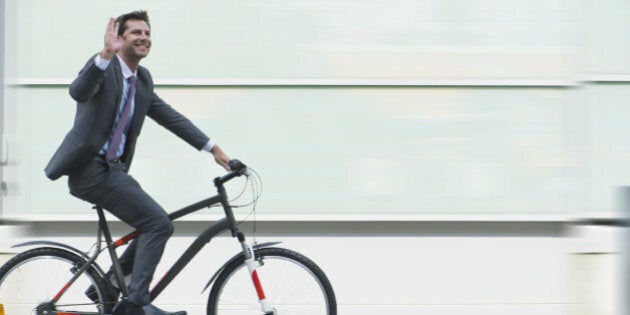 We all want to skip our workouts sometimes! I love exercise and I still occasionally try to find a reason to skip training, but over the years I have found ways to combat my inner voice that says "don't worry about training today...you can be lazy."
I stay on track in large part because I have come to the conclusion that being active is a non-negotiable: when I work out, even for 10 minutes, I feel great!
If I skip my workout, overindulge on food I don't need and/or have a pity party on my sofa, I feel crappy!
The worse I feel, the more important it is for me to move!
Working out is good for my mood. Period.
The problem is, the days I most need a mental and physical boost are the days I REALLY want to have a pity party on my sofa. My solution?
Whenever I don't want to move I use my "10-minute rule," and it works like a charm.
The next time you don't want to train, try it! Believe me, it works!
When you want to skip your workout tell yourself that you have to move for a minimum of 10 minutes, but If you still want to stop after 10 minutes, you can. Shift your mindset. Take skipping your entire workout off of the table. Some movement is always better than no movement.
The rationale is that breaking the workout into chunks will make moving seem less daunting. Anyone can do anything for ten minutes.
Plus, 10 minutes of exercise is better than nothing, so if you do stop, that is okay. Usually once you have done 10 minutes you will continue and finish the workout.
Often at the end of a long day I feel like skipping my run, taking a cab home and relaxing on the sofa. I tell myself that is not an option. I make myself put my wallet in my running jacket and start jogging towards home. I tell myself that if after ten minutes I want to jump into a cab, I can. Once I start running I always finish my run. I get home and feel fantastic. I am always proud that I fit my workout in. After my shower I relax and completely enjoy my relaxation time. I know that if I had skipped my run I would have ended up at home, sitting on my sofa feeling grumpy and guilty.
So, when you don't want to go to the gym, force yourself to go for a 10-minute walk, or do 10 minutes of body weight strength exercises at home. After 10 minutes your workout might turn into a full-on jog or strength workout at home. If not, at least you have done something.
Before making any snap decision to skip your workout, walk yourself through how you will feel depending on the choice you make.
When I want to skip a workout I tell myself, yes, if I skip my workout I can relax immediately, but the quality of my relaxation time will be compromised. I will be metaphorically kicking myself the entire time. On the flip side, if I am active, even for 10 minutes, I will feel great and enjoy relaxing that much more.
Main take-away: some movement is always better than no movement. Make yourself start moving, break the workout down so that it feels manageable. Do something, even for just 10 minutes. Your future self will be happier if you move!
Boxing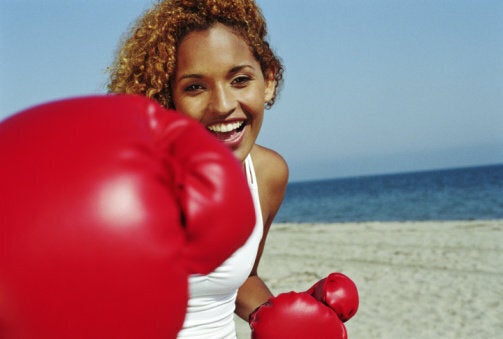 Pole Dancing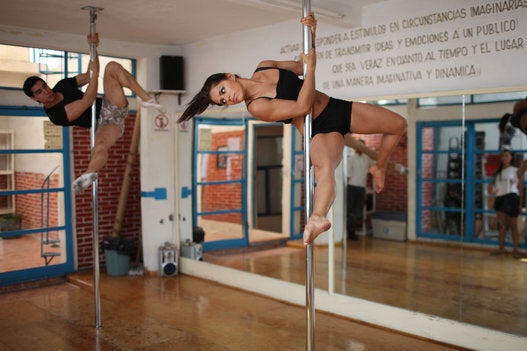 Spinning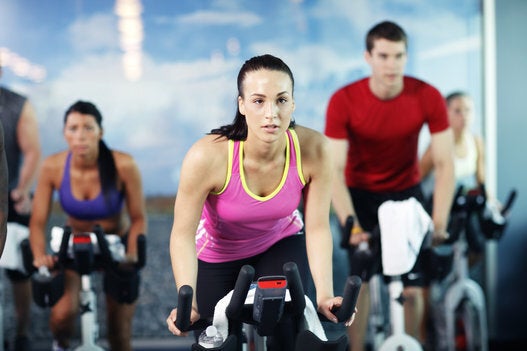 Dancing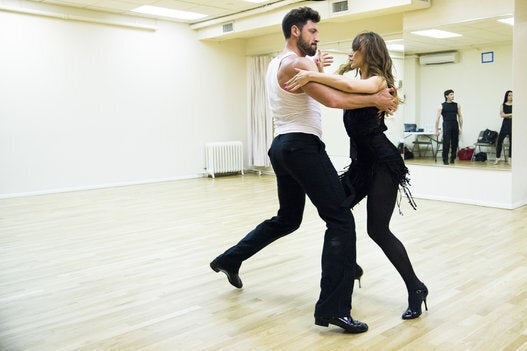 Insanity DVD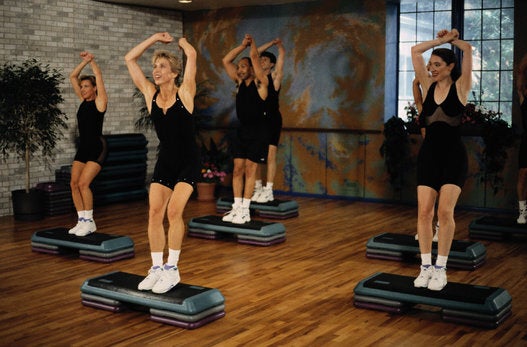 Take Up A Sport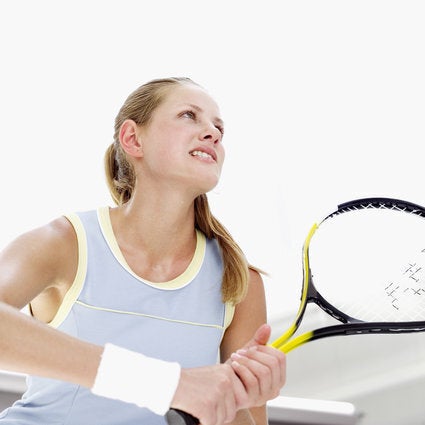 Take The Dog Out