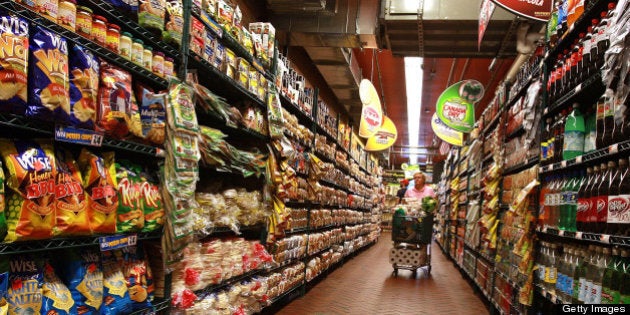 Saving money on the food that comes into your home can be as simple as making a few easy changes to your regular shopping and cooking habits. Try these tips to help get the most for your money, including avoiding the wasting of food, especially when it comes to kids.
1) Plan ahead: Make a weekly meal plan so that making a shop list is a breeze. Have the kids get involved by picking some favourites. Get inspiration from recipes from your favourite cookbooks or online sites like pc.ca. Shopping with a list can help you stick to and the ingredients and foods you need and help prevent you from picking up items you don't need.
2) Write or print your shopping list out, and split it up for the kids to go on a mini-scavenger hunt in the store to find the ingredients: If they pick up the wrong item, show them the right one and teach them the difference (for example icing sugar versus regular granulated sugar, or other easy mistakes).
3) Stock up on the essentials: Foods such as pasta, canned vegetables and soups and rice all have a long shelf life. Buy these in multiples when they are on sale even if they aren't on your original list. A couple of dollars in savings on the essentials can add up over the course of a year.
4) Join a loyalty program that gives you rewards for food: Grocery loyalty programs such as PC Plus rewards you with points on the items you buy most often, helping you save money when you redeem the points at check-out. This rewards program is designed for a smartphone and also has tools such as meal plans and integrated shopping lists that allow you to add foods from Loblaws flyers, from recipes and from your personalized points offers.
5) Never shop on an empty stomach: Shopping when you're hungry can make items that you don't need look more tempting and buying on impulse can run up your bill.
6) Shop the outside perimeter of the store first:That's where the fresh fruit and vegetables, bakery, meat and dairy items can be found. The internal aisles tend to carry more processed and packaged foods which in general are more expensive and less healthy. Keeping the kids out of these aisles altogether reduces temptation to buy junk food.
7) Once you have all the food at home, make sure to store foods appropriately to avoid spoilage and use up fresh fruits and vegetables before frozen or canned.
8) Get the kids involved in making meals: If they have been involved in the process from the beginning they are less likely to turn up their noses and refuse to eat the meal, reducing the amount of food which is thrown away.
9) Keep uneaten food for leftovers to be reheated, sent for lunch, or reused in a new recipe.